I'm Dawn, the chief writer, designer and creator here at Wild Simple Joy. I believe that life is a constant learning process—it's messy, it's beautiful, and it should ALWAYS be celebrated with intentional joy!
Will you join me on this journey of self-discovery?!
Life is an Ever-Morphing Piece of Art… Adapt, Grow, and Create!
For a long time in my life, I was on the conveyor belt. I went to public school, did well, went to college, got a job, and married my college sweetheart.
Everything should have been wonderful… but it wasn't.
Something was stirring inside me. I would look at the lives of others, wondering how they were so blissful and content and yet I was constantly struggling, flailing, gasping for breath. Even though everything had started out great, somewhere along the way, I felt oppressed by the traditional life I was expected to live, my social conditioning, and the systems in play that felt inauthentic and wrong.
Suddenly, I couldn't do it any longer. I quit my teaching job and I went to grad school.
I started to finally develop my philosophy of life based on the 8 dimensions of wellness, which is threaded throughout this blog:
HEALTH: Your physical health serves your mental, emotional, and spiritual health. Nourish your body and treat it well.
MINDFULNESS: Be aware and live with intentional joy. Meditate. Clear the clutter in your mind.
INTUITION: Listen to your own instincts and be honest with yourself.
MINDSET: Self-care, body-positivity, and positive self-talk serve you well.
GENUINE RELATIONSHIPS: Surround yourself with others who treat you well and treat them well in return.
SIMPLICITY: Clear the clutter and focus on the good stuff
After I started living this motto of whole life wellness, I found a new awareness of myself that I never had before. I got out of my loveless first marriage, and I moved to the Southwest.
I met my husband and we have the most amazing life together. Together we have two beautiful sons. We are both following our dreams and supporting each other.
But life doesn't stop after happily ever after
Your happiness and ideal life are not a promised land or a destination… Living your best life is a journey and a life-long process.
Since starting this blog, I've continued to go through even more trials and be plunged into the depths of my soul when I thought I could go no further.
What started out as a mommy blog (and still is, to a degree), has become much, much more.
Yes, this is ultimately a women's wellness lifestyle blog. I write about the subjects that I'm passionate about and want to learn more about in my own life in the hopes that what I write will help someone else:
feel validated
discover something about themselves
learn a new trick to make their lives easier
find a new perspective
touch the depths of their soul
understand their motivations
live a little more authentically
I do all things authentically and with love and I consider myself to be a wayshower lightworker. Every piece on my blog is thoughtfully placed, researched, and shared through my own life experience and unique perspective.
If you see something on my blog that seems to come from a place of ignorance or anger, please call me out. (Many people already have!) I believe that the only way we can move forward as individuals and as a collective is by listening to one another and seeing the humanity in each person we interact with.
I live my life intentionally, every day, from a place of love and simplicity.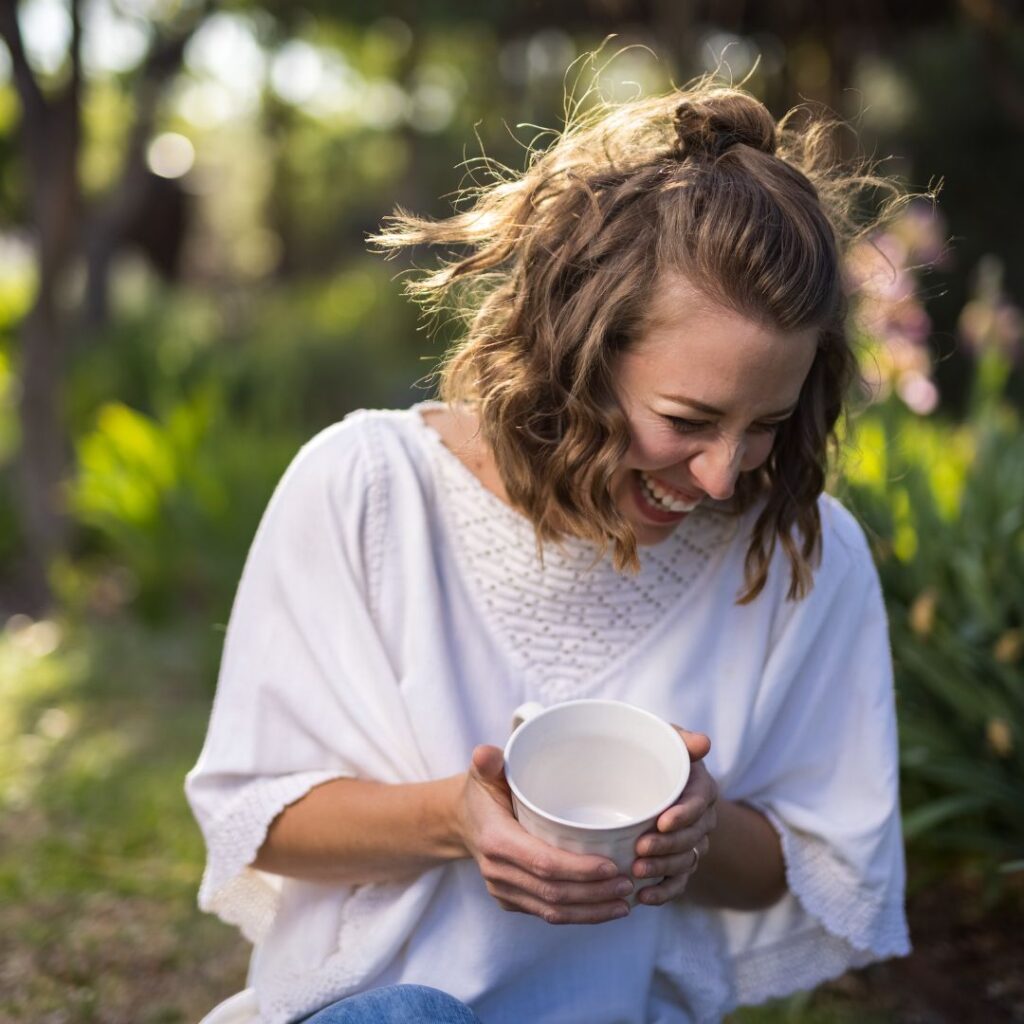 Education
I also believe that education is the pathway by which we may begin to see our lives with clarity and perspective. Here are my educational credentials and things that I've been learning that apply to what I write in this space:
Impactful Books
Here are a few of my top books, which I have read many times and find to have had a deep and profound impact on my life:
Women and Feminism
Women Who Run with the Wolves, Dr. Clarissa Pinkola Estes
Unbound: A Woman's Guide to Power, Kasia Urbaniak
Spirituality
The Untethered Soul, Michael A. Singer
When Things Fall Apart, Pema Chödrön
You Are Here, Thich Nhat Hanh
Life and Leading
Daring Greatly, Brene Brown
Motherhood
Two Thousand Kisses a Day, L.R. Knost
Memoirs
I Know Why the Caged Bird Sings, Maya Angelou

Wild, Cheryl Strayed

Year of Yes, Shonda Rhimes
Where Else Can You Find Me?
My writing has been or will soon be featured in the following publications:
Undefining Motherhood
Tiny Buddha
Finding a Community
As a woman and a mother, what made the biggest difference to my journey was the amazing group of women that served as my sounding board, my light, and my guide. I found validation, connection, belonging, and understanding from these women. Honestly, I'm not sure I could have done it without them!
I even recently started a women's circle (virtual) as a place where I can regularly meet with these strong, amazing, wonderful women and we can share our joys and sorrows as we travel through life together.
Wild Simple Joy is meant to be a community for any women who need support and uplifting from other mothers and perhaps don't have that in their lives.If you're interested in a place to hang out online with us or have a safe space for you to discuss your womanhood or motherhood, try our Facebook Group:
This is a judgment-free group! We'll help you be positive and sane as we travel through the journey of womanhood and motherhood together.