Don't carry three planners! An all in one Daily Planner,
Goal Planner, and Affirmation Planner!
Goal and Affirmation Daily Planner​​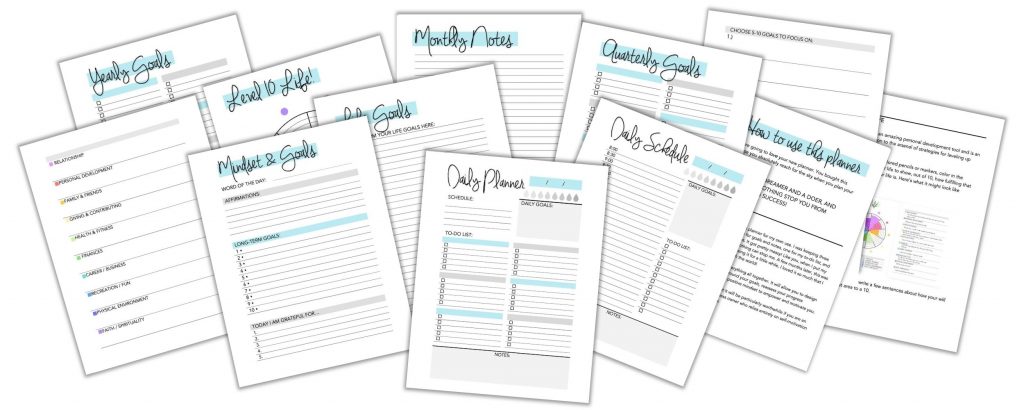 Only $15 $12
(Comes in 6 colors)​
Daily Goal and Affirmation Planner​
Are you the kind of person who likes to stay organized while working on your self-growth? I was carrying around 3 different planners with me: a daily planner, a goal planner, and an affirmation planner (aka a blank journal). It got pretty messy!
❌ When I was teaching, 2 years ago, my daily schedule planner looked like this: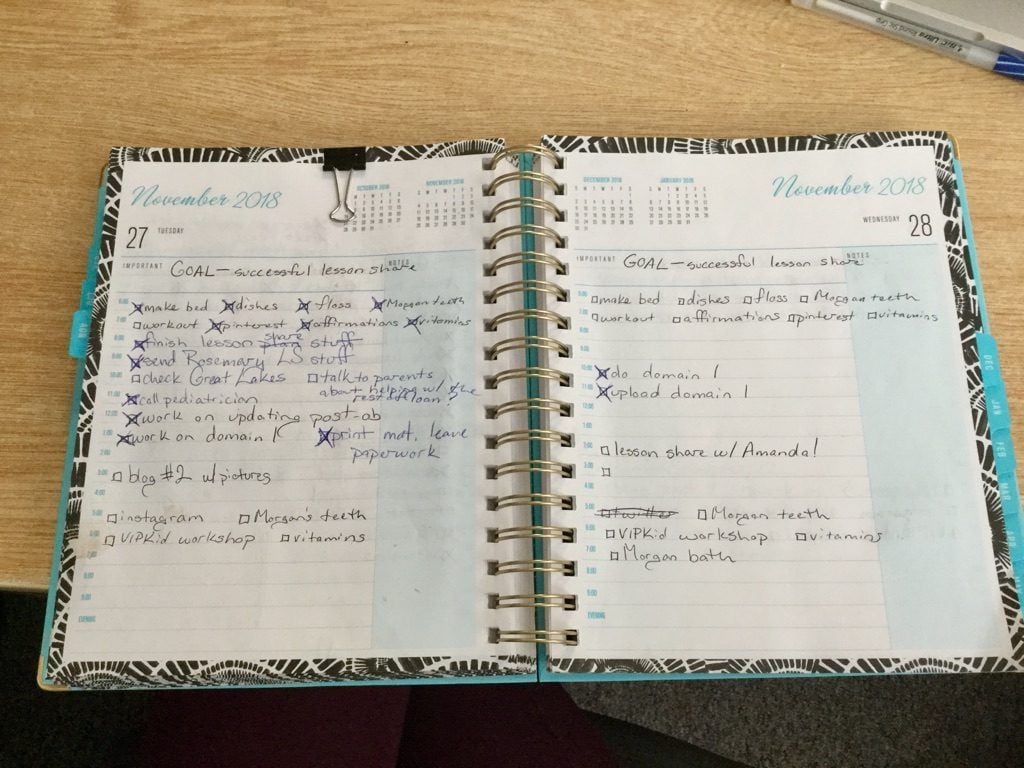 NO! (Don't do this!)​
Look organized?!
I didn't think so either!
I also carried around a plain journal for my daily affirmations, as well as the Start Today Journal from Rachel Hollis for all my goals.
So last year, I decided to create my own planner. I needed something that would allow me to have all my planner systems in one and would keep me organized!
It wasn't an easy task!
✅ A few months later, this was my final result!
Affirmation Planner, Daily Planner, Goal Planner 3 in 1​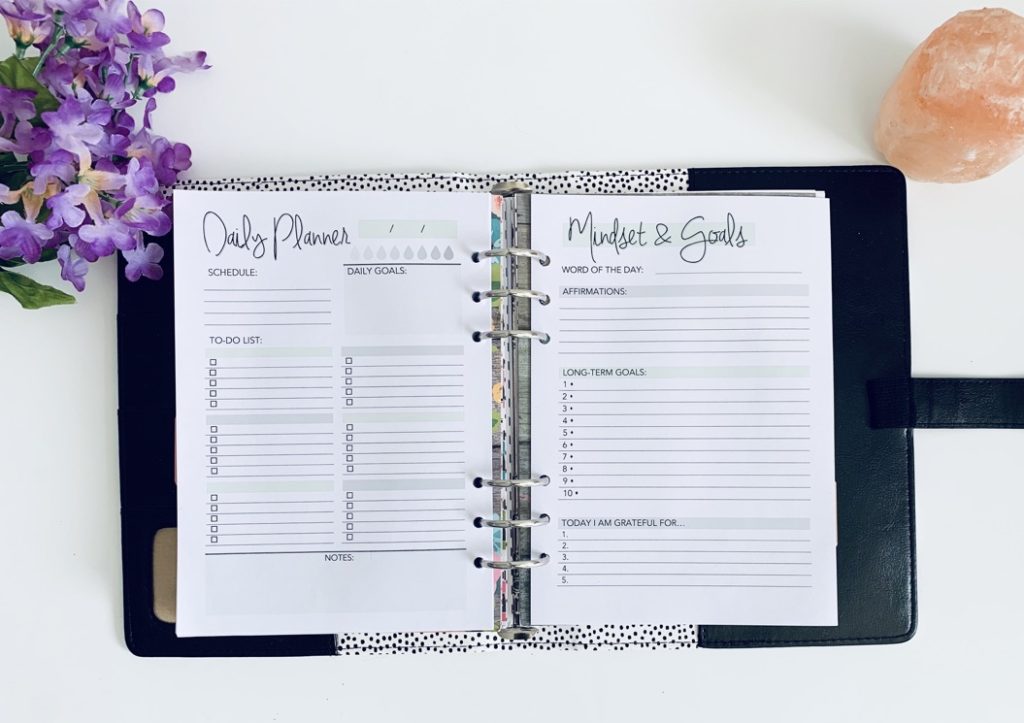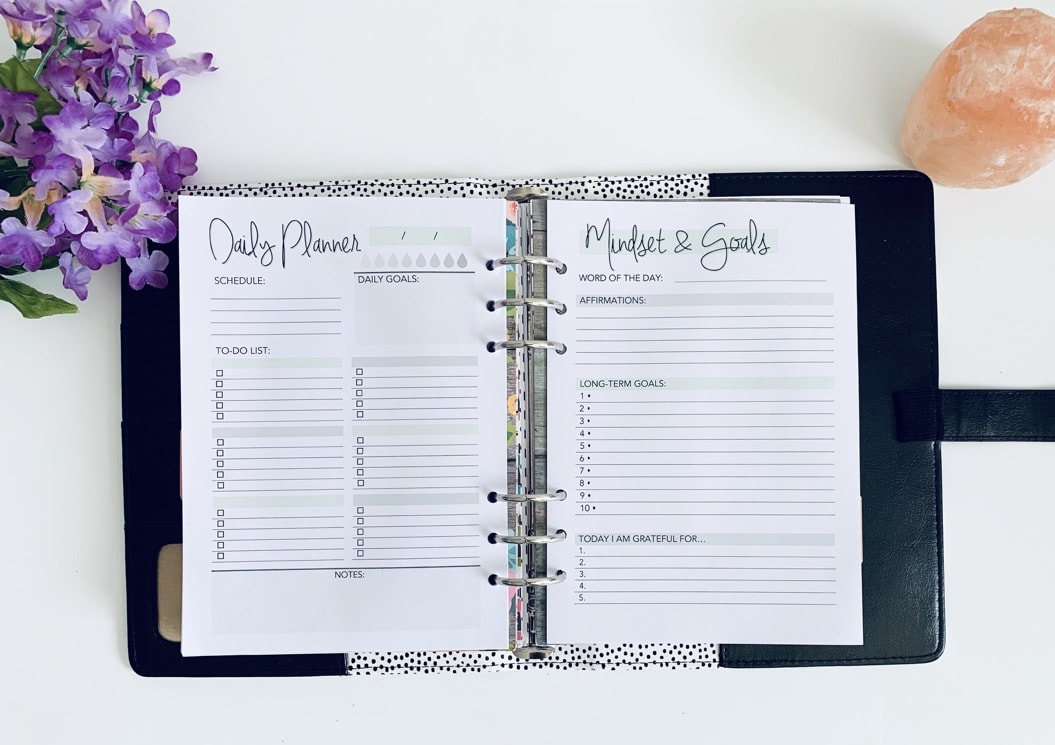 👍 YES!
It keeps EVERYTHING you could ever want! There's space for daily to-do list, daily schedule, word of the day, affirmations, long-term goals (as in the Start Today Journal from Rachel Hollis), Gratitude, Level 10 life, as well as setting life goals, yearly goals, and quarterly goals.
The To-Do lists and Goals planner pages even have space for categories. This was a tremendous help to me as I was teaching full time, teaching ESL, working on updating our house, and working on personal development and self growth.
Phew! It's a lot to organize, but it's all there!
There's even a full 10 page guide on using the planner and you have access to more pages to complementary products and things that take your affirmation practice, goals, and organization to the next level.
There are 6 colors:
blue
yellow
pink
lavender
mint
peach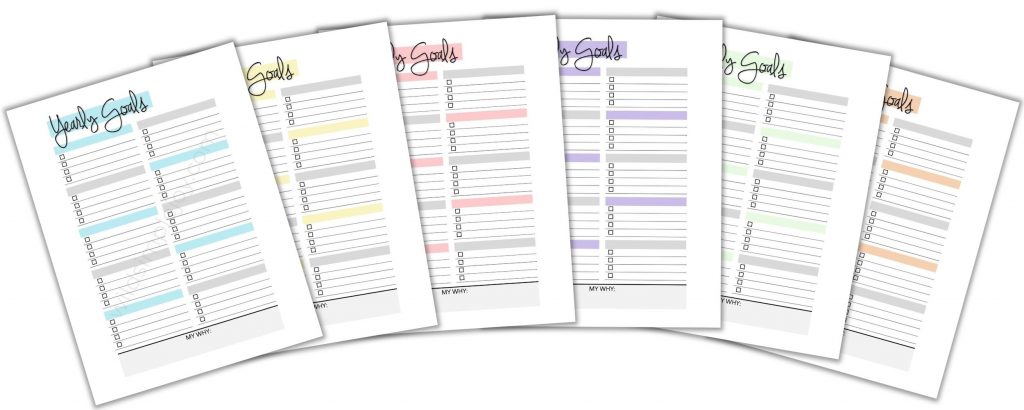 Can't choose which color you want?
No worries!
For those who purchase this Daily Goal and Affirmation Planner from this site, you get all 6 colors for the price of 1!
It is formatted in size A5. When you purchase the Goal and Affirmations Planner, I'll send you links to the products that I used when printing my planner. I purchased a planner binder from Hobby Lobby and printed on 3-hole punched A5 paper from my home printer. You can absolutely print this on A4 paper (8.5×11″). There will be a little extra space in the side margins. You can expect:
✅ 10 planner pages
✅ 10 page instruction manual for printing and using your daily goal planner
✅ a concrete way to apply affirmations and goals to your life
✅ an easy way to stay organized
✅ easy printing
✅ PEACE OF MIND!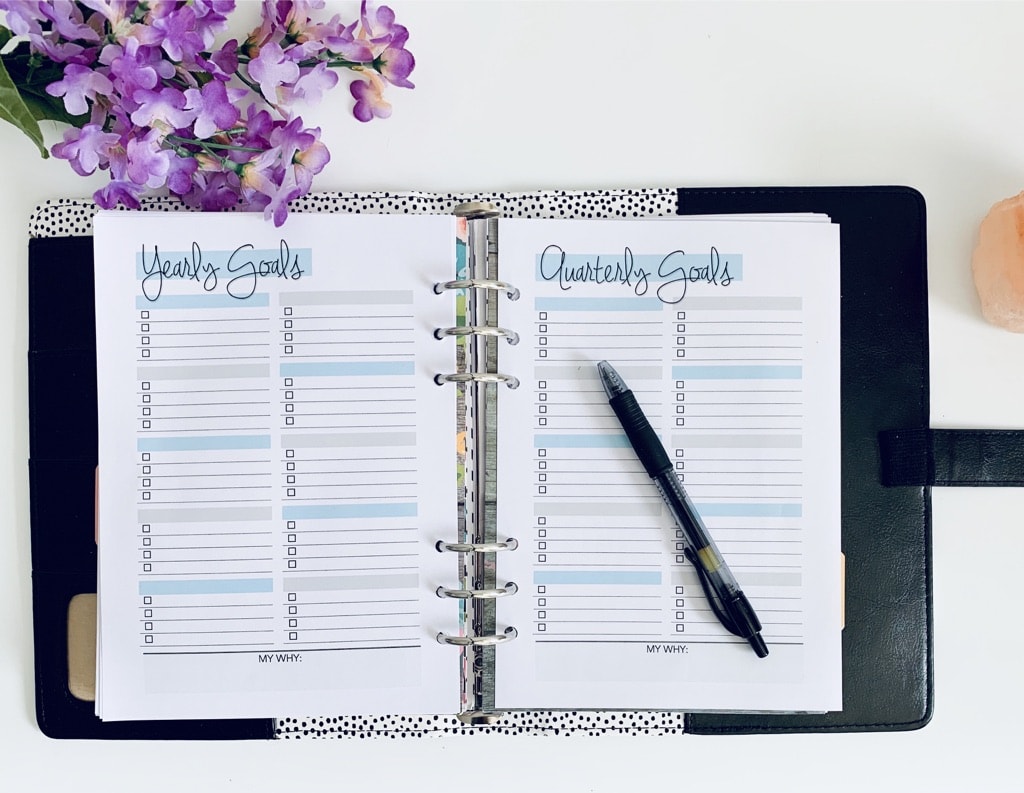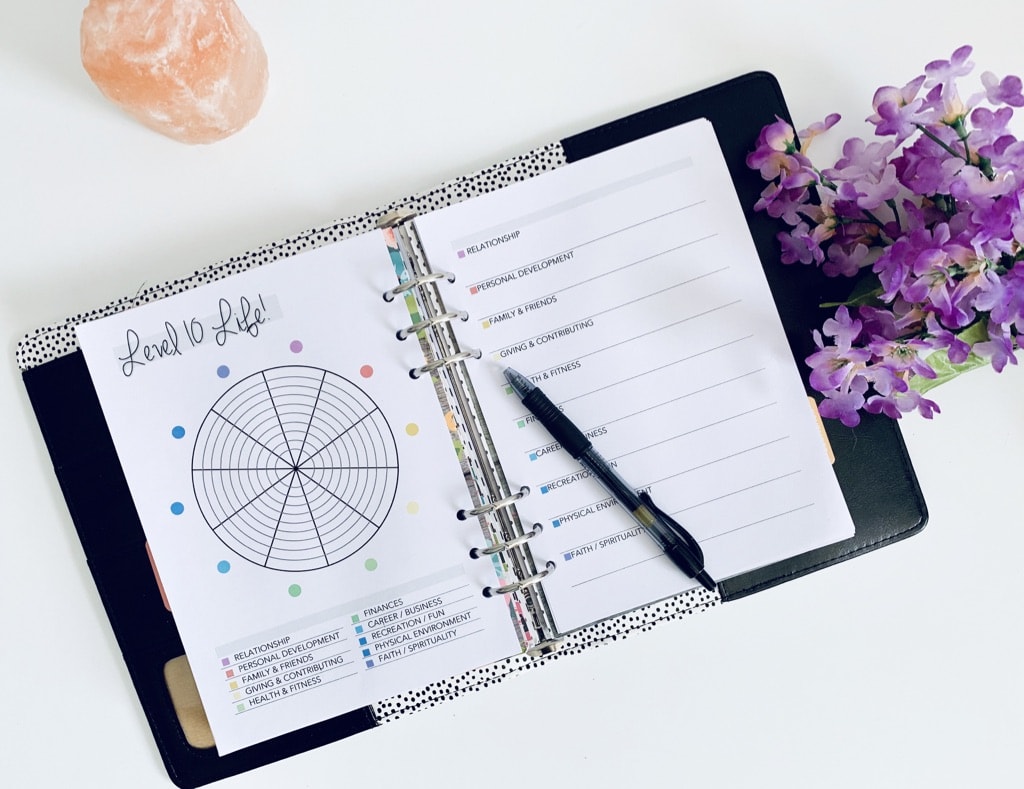 Since using this planner 2 years ago, I've been able to start an online business, stay focused on my own goals, keep up with a homeschool preschool curriculum for my 2 boys, and feel uplifted every day by writing affirmations and my long term goals that I learned from Rachel Hollis' book.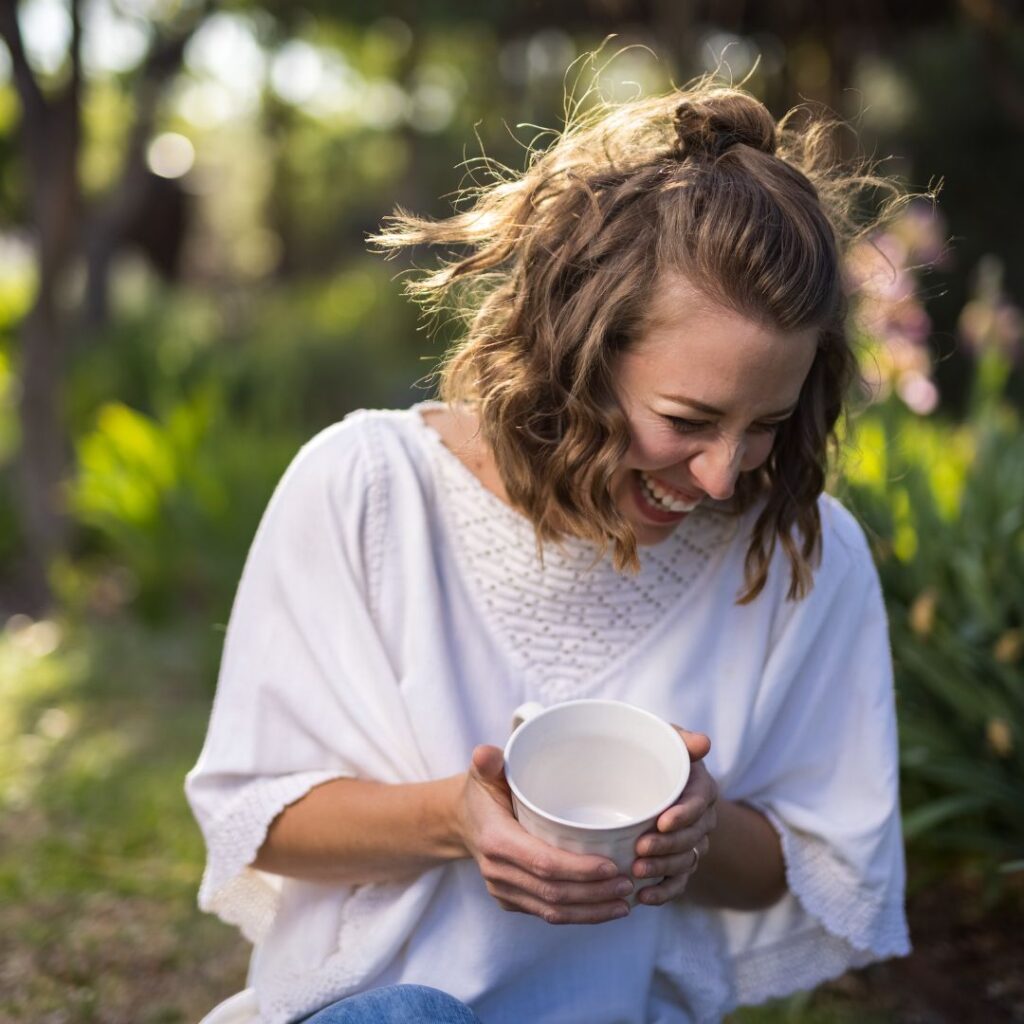 Now that I've been using this planner, my life feels SO much more organized!
I want you to have that in your life too!
Cheers!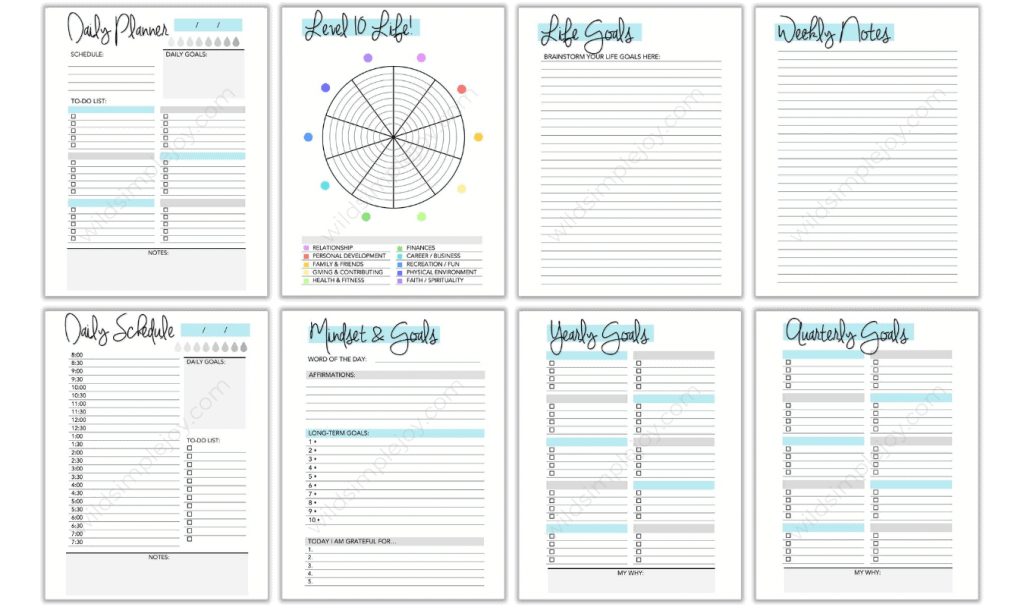 ​
ONLY $12​
Want to know more about this Affirmation Planner/Goal Planner?​
Here are the different printable planner pages you get when you purchase your Printable Goal and Affirmation Planner (3 in 1).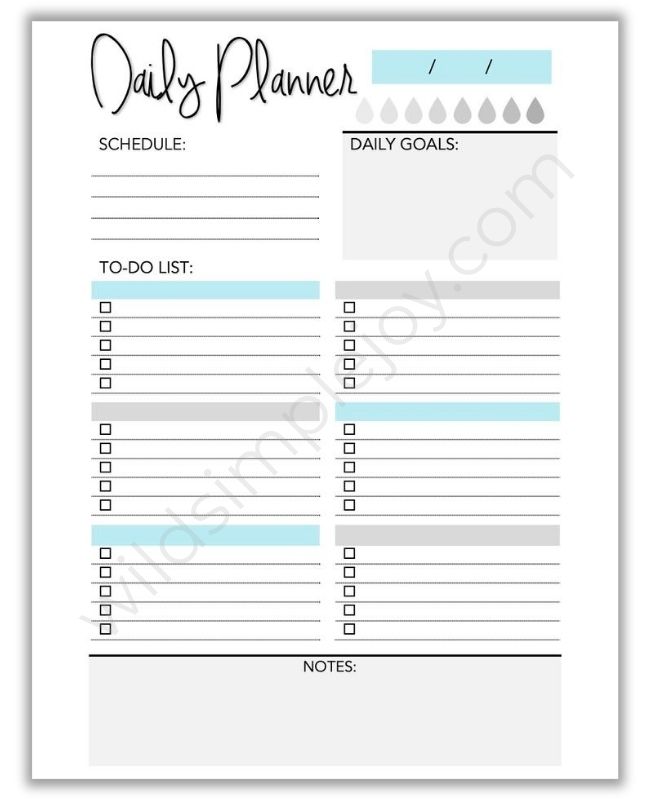 Daily Planner Page with To-Do List​
This is essentially your to-do list for the day. This may better suit stay-at-home moms or entrepreneurs.
You can write my daily goal, the most important thing you want to accomplish! From there, you can divide your to do list into categories and go!
There is a water tracker, a place for a few events, and notes at the bottom.
(The page to the left is displayed as if printed on 8.5×11″ paper. You'll notice there is a little extra space in the margin. If you choose to print on A5 paper, the margins will be much less.)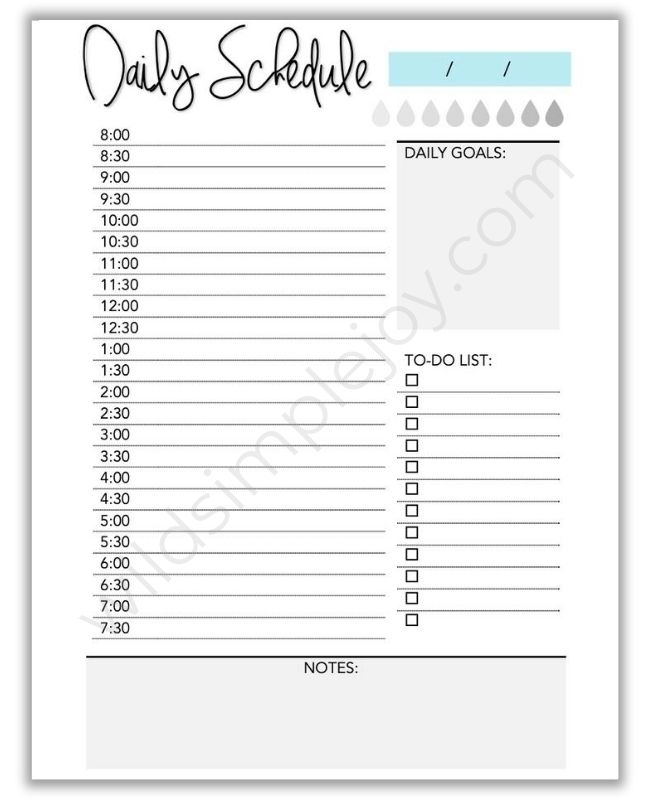 Daily Schedule Planner Page​
For the days you have more going on, you may need to write down your schedule. If you're a working mom, college student, or business woman, this page may be a better staple in your planner.
It runs from 8 am to 8 pm and features a place for to do items, water tracker, goal, and notes!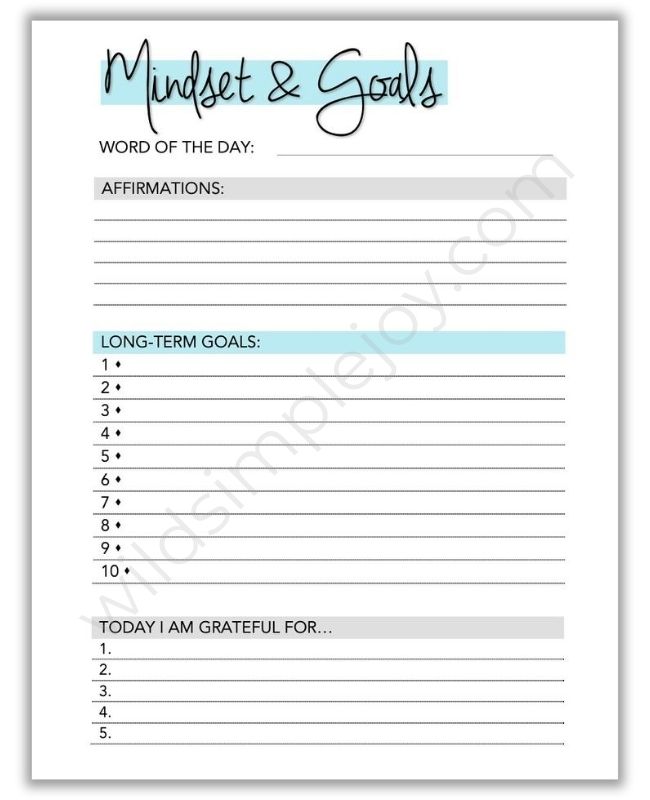 Mindset & Goals Planner Page​
This page you will find:
Word of the day
Affirmations
Top 10 Goals you would like to achieve. (If you'd like to do it Rachel Hollis style, write them down in present tense like it has happened!)
Things I am grateful for
Since reading "Girl, Wash Your Face", I have been adamantly writing my BIG life goals down every day. I had already been writing down affirmations since about this time last year.
I believe that mindset is 80% of our life, maybe more. Our mindset influences how we approach challenges, how we celebrate success, and how we deal with failure.
Affirmations, BIG goals, and gratitude can all help you shape a positive and determined mindset.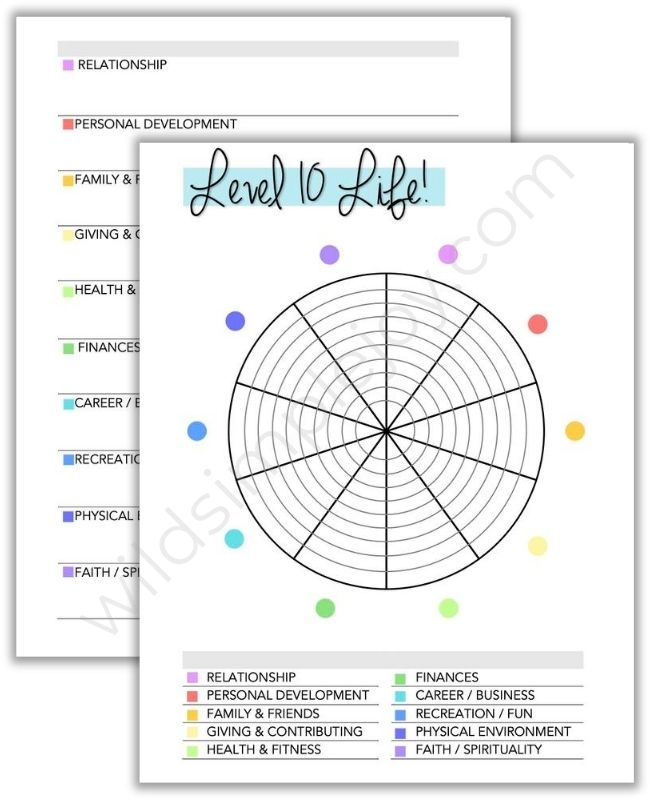 Level 10 Life Planner Page​
Level 10 Life Assessments are one of the best things you can do for your goal planning and life desires. You can see exactly how far you are to reaching the ultimate place you want your life to be.
After assessing where your life currently is, this can help shape your Life Goals, Yearly Goals, or Quarterly Goals.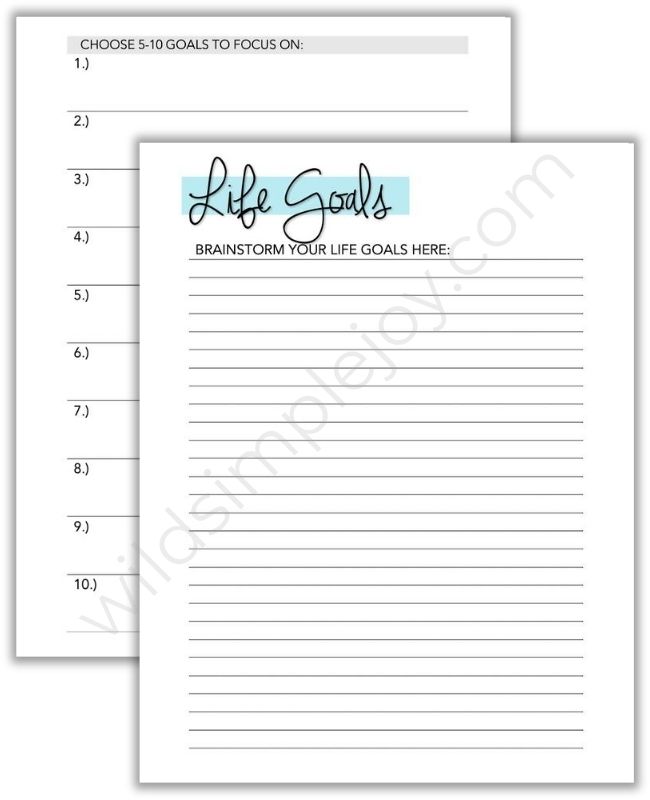 Life Goals Planner Page​
These pages will help you brainstorm your ultimate life! After you have brainstormed and decided what you want your life to look like, narrow down 10 goals. These will serve as the 10 goals you write down daily on the Mindset & Goals page.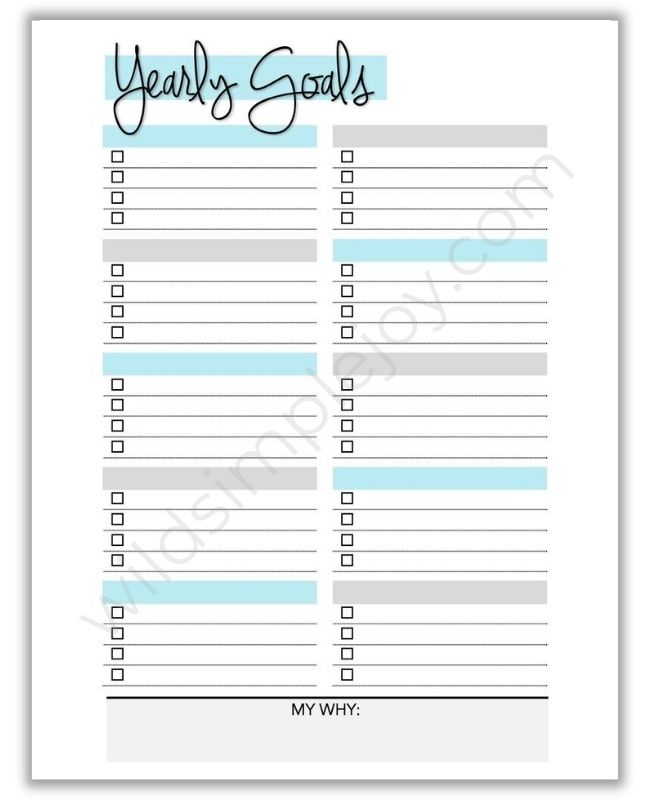 Yearly Goals Planner Page​
Check in on how you are progressing toward your BIG life goals every 3 months. Little steps can add up to a lot after a year or two!
You'll notice that, again, there are separate categories. You can use the categories assigned in #9 below, or you can create your own. I like to create my own to reflect on my goals for teaching, writing, home life, and other aspects of my daily life.
Quarterly Goals Planner Page​
See "Yearly Goals" above.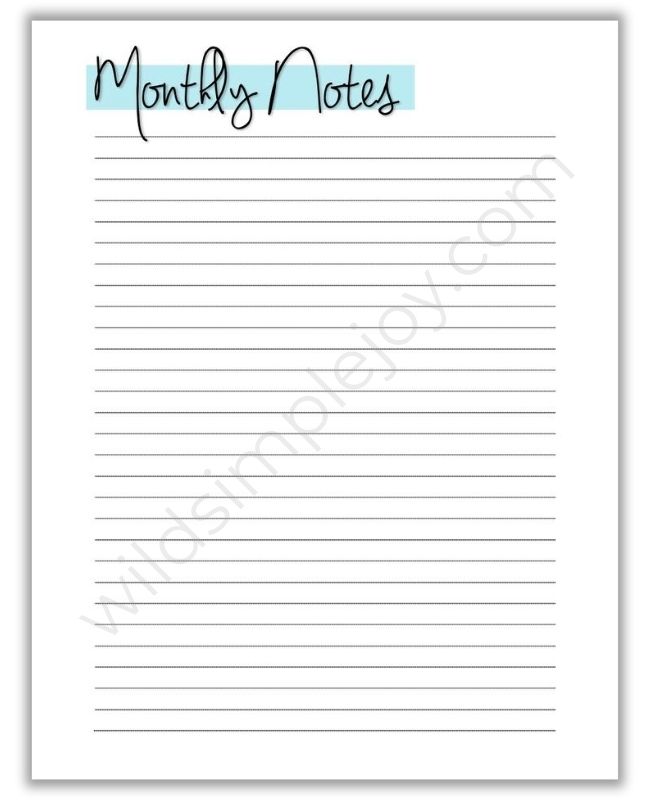 Monthly Notes Planner Page​
These Monthly and Weekly Notes Planner Pages can be used for a variety of things. Most weeks, I use them to write down dinners, a grocery list, and do a braindump at the end of the week to collect my thoughts and reassess where to go for the coming week.
You can use either Monthly Notes, Weekly Notes, or both!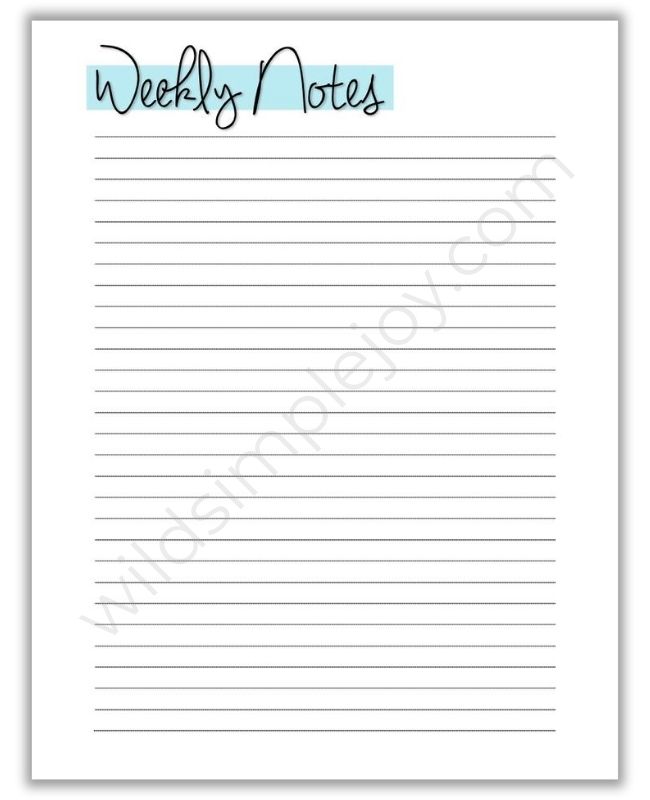 Weekly Notes Planner Page​
See "Monthly Notes" above.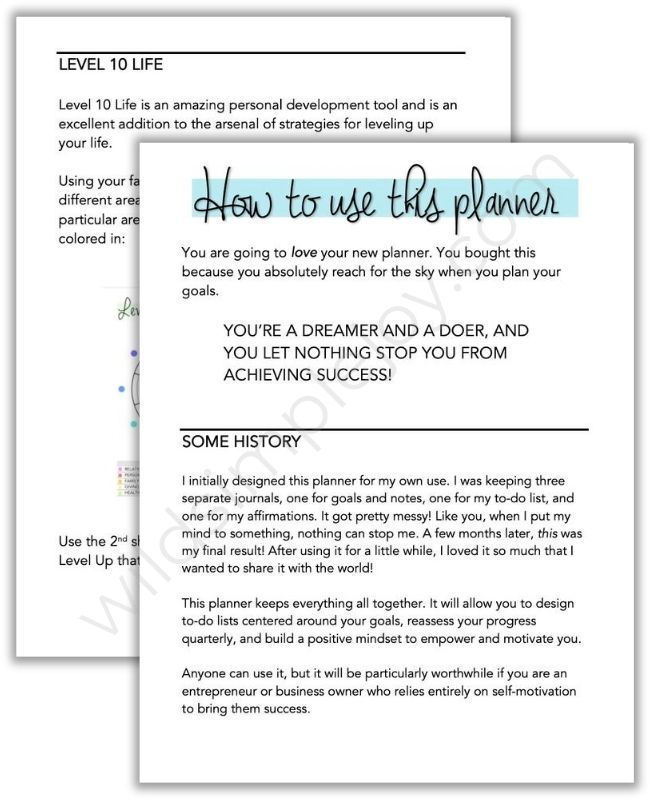 10-page Instruction Manual​
With detailed instructions for how to use your Printable Goal Planner / Affirmation Planner All in One, you can't go wrong!
ONLY $12​
Brought to you by:​