Printable Affirmation Cards for Toddlers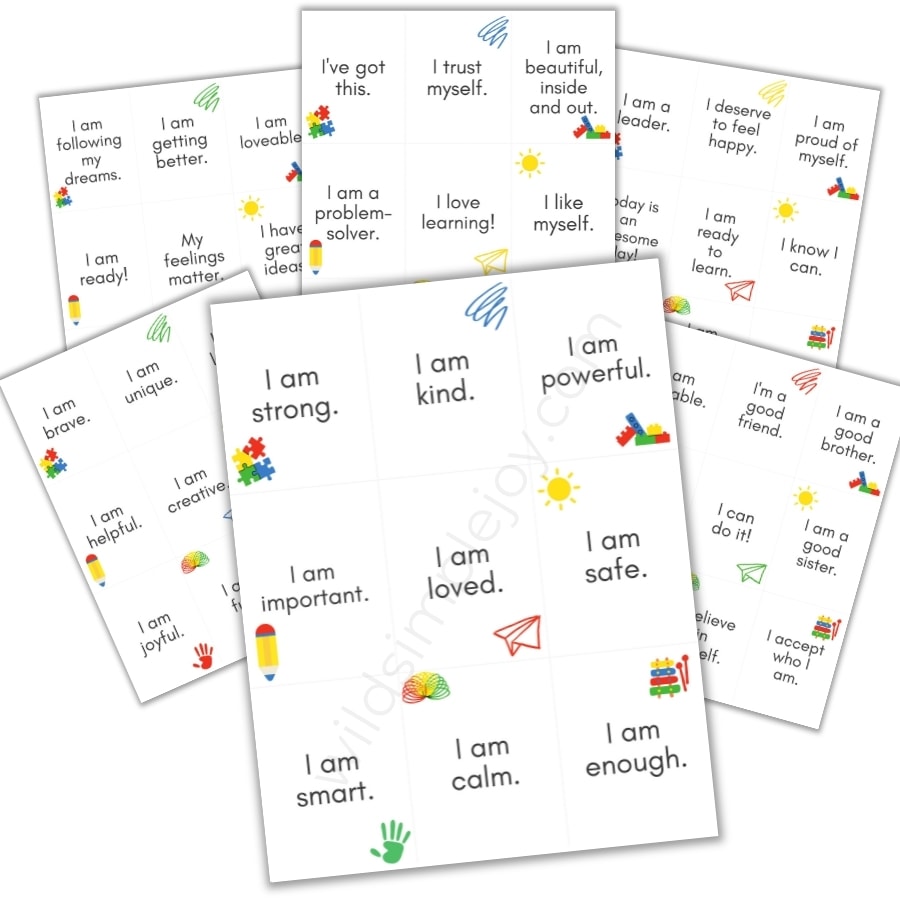 These printable affirmation cards for toddlers are based on the 50 affirmations you can find on this post here.
They are designed for convenience so you can take out the affirmations to work with your toddler or young child and don't have to be tied to the computer. They help you remember the affirmations and can even help your budding reader!
The font is simple and large so that toddlers can start reading along. There are many sight words like "I", "a", "and", "am".
Includes 50 affirmations and 4 blank cards for you to write your own!
Only $5
Printable Affirmation Cards
These affirmation cards are designed to by used with most printers and are on standard sized paper.
✅ simple and easy to read
✅ 8.5″ x 11″ size
✅ 9 cards per page
✅ total 6 pages
✅ PDF & JPEG formats
✅ light dotted lines make them easy to cut
❌ don't spend a lot of money!
Toddler Affirmations you can find on these cards
I am strong.
I am kind.
I am powerful.
I am important.
I am loved.
I am safe.
I am smart.
I am calm.
I am enough.
I am brave.
I am unique.
I am loving.
I am helpful.
I am creative.
I am thankful.
I am joyful.
I am fun.
I am worthy.
I am capable.
I'm a good friend.
I'm a good brother
I'm a good sister.
I am a good listener.
I can do it!
I am perfect just as I am.
I believe in myself.
I accept who I am.
I am a leader.
I deserve to feel happy.
I am proud of myself.
Today is an awesome day!
I am ready to learn.
I know I can.
I try my best.
I am learning every day.
I am whole.
I've got this.
I trust myself.
I am beautiful, inside and out.
I am a problem-solver.
I love learning!
I like myself.
This is a good day.
My ideas matter.
I like trying new things!
I am following my dreams.
I am getting better.
I am lovable.
I am ready!
My feelings matter.
I have great ideas!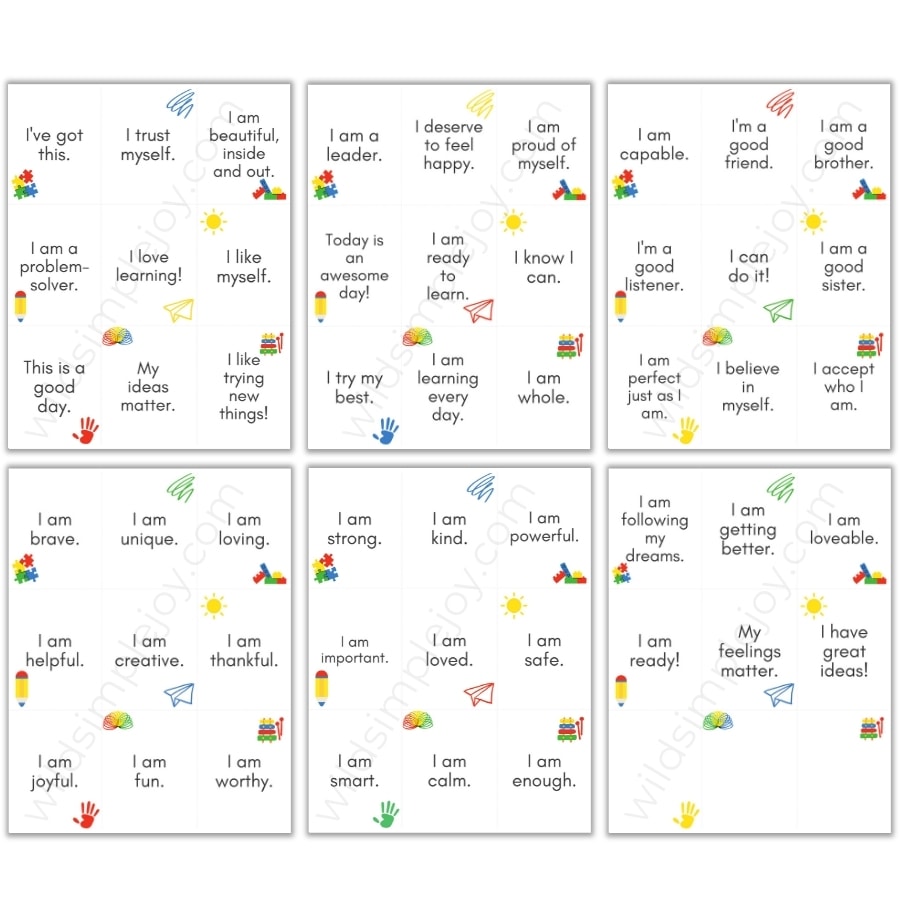 ​
​
Printable Affirmation Cards for Toddlers $5