Printable Affirmation Cards for Finding Love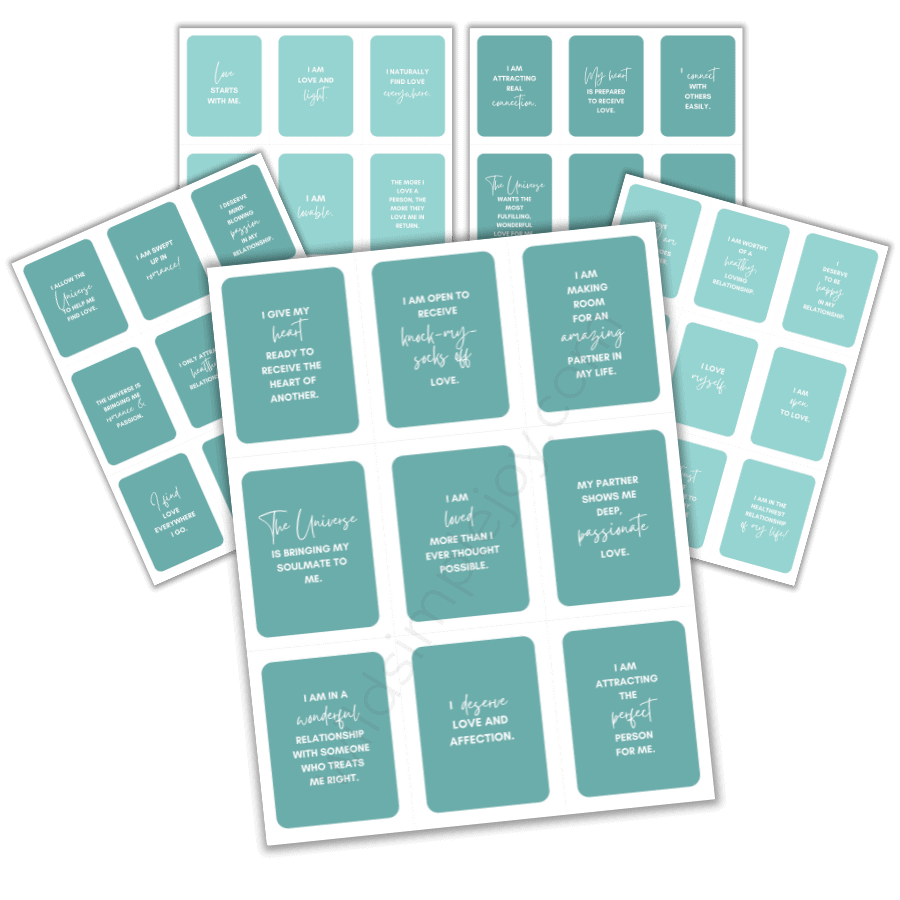 These printable affirmation cards are based on the 40 affirmations for finding love on this post here.
They are designed for convenience so you can take the acceptance affirmations wherever you go and you don't need to return to the website again and again!
Includes 40 affirmations and 5 blank cards for you to write your own!
Only $4
Printable Affirmation Cards
These affirmation cards are designed to by used with most printers and are on standard sized paper.
✅ simple and easy to read
✅ 8.5″ x 11″ size
✅ 9 cards per page
✅ total 5 pages
✅ PDF & JPEG formats
✅ light dotted lines make them easy to cut
Finding Love Affirmations you can find on these cards
I give my heart, ready to receive the heart of another.
I am loved more than I ever thought possible.
I am open to receive knock-my-socks off love.
I am making room for an amazing partner in my life!
The universe is bringing my soulmate to me!
My partner shows me deep, passionate love.
I am in a wonderful relationship with someone who treats me right!
I deserve love and affection.
I am attracting the perfect person for me.
I love who I am, and so does my partner.
I am worthy of a healthy, loving relationship.
I deserve to be happy in my relationship.
I am overwhelmed with love!
I love myself.
I am open to love.
I am surrounded by love.
I trust the Universe to bring my true love to me.
I am in the healthiest relationship of my life!
I allow the Universe to help me find love.
I am swept up in romance!
I deserve mind-blowing passion in my relationship.
The Universe is bringing me romance and passion.
I only attract healthy relationships.
I am happy to give and receive love every day!
I find love everywhere I go.
I am in a relationship with someone I respect who also respects me.
I am open to a healthy, loving relationship that is right for me.
Love starts with me.
I am love and light.
I naturally find love everywhere.
I am terrifically charismatic.
I am lovable.
The more I love a person, the more they love me in return.
My relationships are always fulfilling.
I am grateful for the love in my life.
Sharing love comes easily to me.
I am attracting real connection.
My heart is prepared to receive love.
I connect with others easily.
The Universe wants the most fulfilling, wonderful love for me.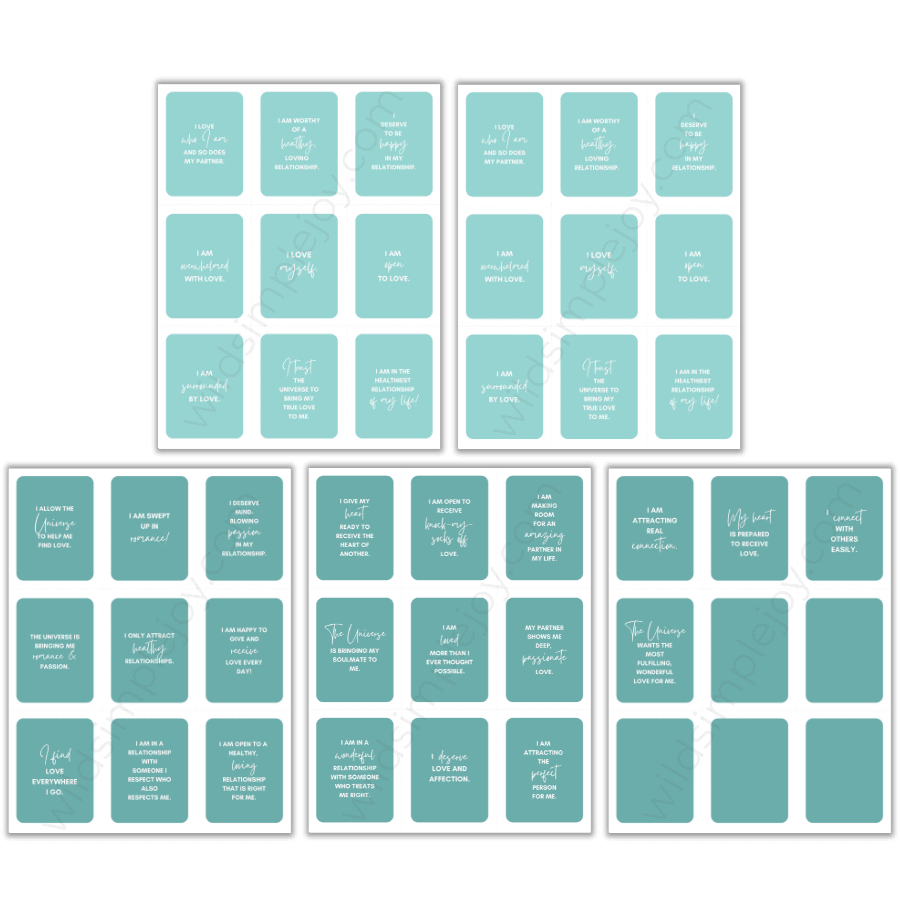 Printable Affirmation Cards for Attracting Love
$4​