Affirmations for Finding Love
Looking for love this Valentine's season? Get in the mindset and prepare your spirit to find true love with these affirmations.
Manifesting a loving, healthy relationship is completely possible! When you use affirmations in a daily practice like journaling or meditation, you are preparing your mind and spirit for receiving your heart's desires.
Make sure you read: How to Manifest a Healthy, Loving Relationship
These affirmations are meant to compliment that article and help you to really find love! Affirmations are only one part of the process of manifesting what you want in life.
Make sure you decide and declare what you want, prepare your mind and heart, act the part, and let go of control to let the universe work its magic!
And if you're interested in affirmations, mindset, manifestation, the heart-brain, or the science behind chakras and spirit energy, make sure you read Dr. Joe Dispenza's books! I'm reading "Becoming Supernatural" and it's blowing my mind!
14 Affirmations to Find Your True Love
I give my heart, ready to receive the heart of another.
I am loved more than I ever thought possible.
I am open to receive knock-my-socks off love.
I am making room for an amazing partner in my life!
The universe is bringing my soulmate to me!
My partner shows me deep, passionate love.
I am in a wonderful relationship with someone who treats me right!
I deserve love and affection.
I am attracting the perfect person for me.
I love who I am, and so does my partner.
I am worthy of a healthy, loving relationship.
I deserve to be happy in my relationship.
I am overwhelmed with love!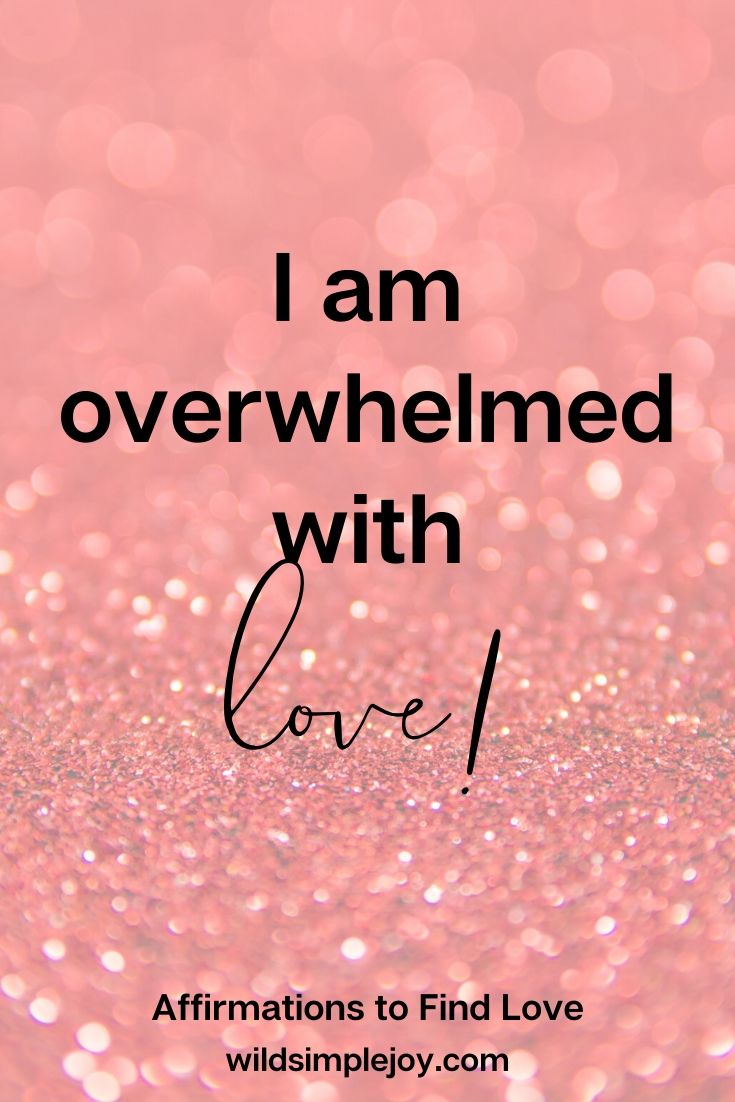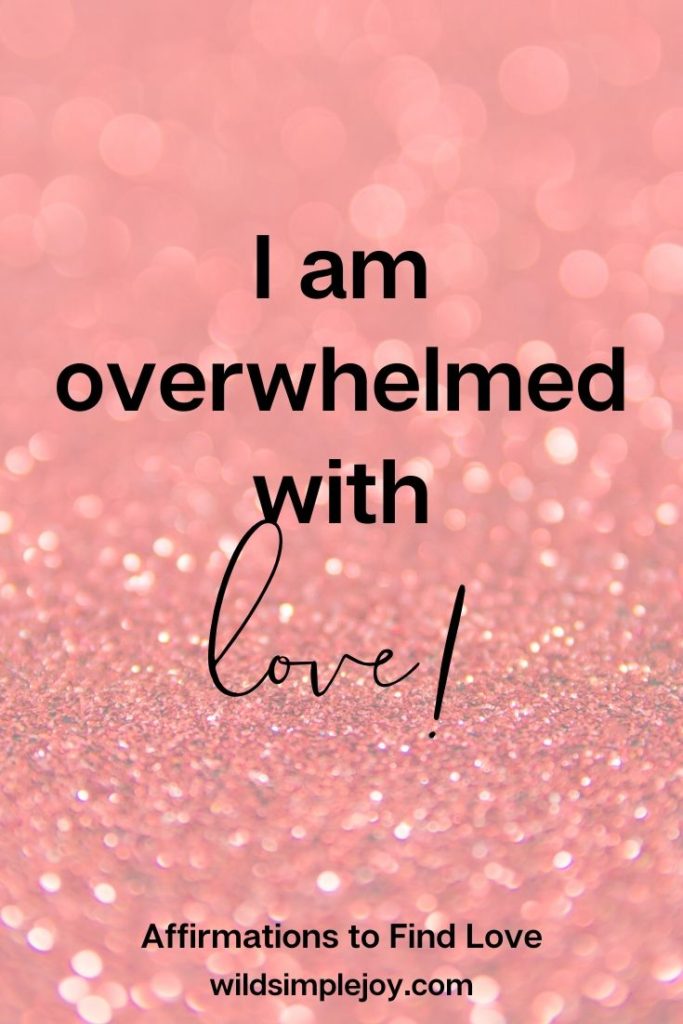 I love myself.
Check out these other Affirmations:
2020 Affirmations
Affirmations Inspired By Dr. Joe Dispenza
Affirmations for Mondays
Affirmations for Stressful Family Gatherings
Affirmations for Fitness and Health
Affirmations to Release Money Blocks
Affirmations for Mama Life
Affirmations for New Year's Resolutions
Affirmations for Health
Affirmations for Finding Love