Printable Affirmation Cards BUNDLE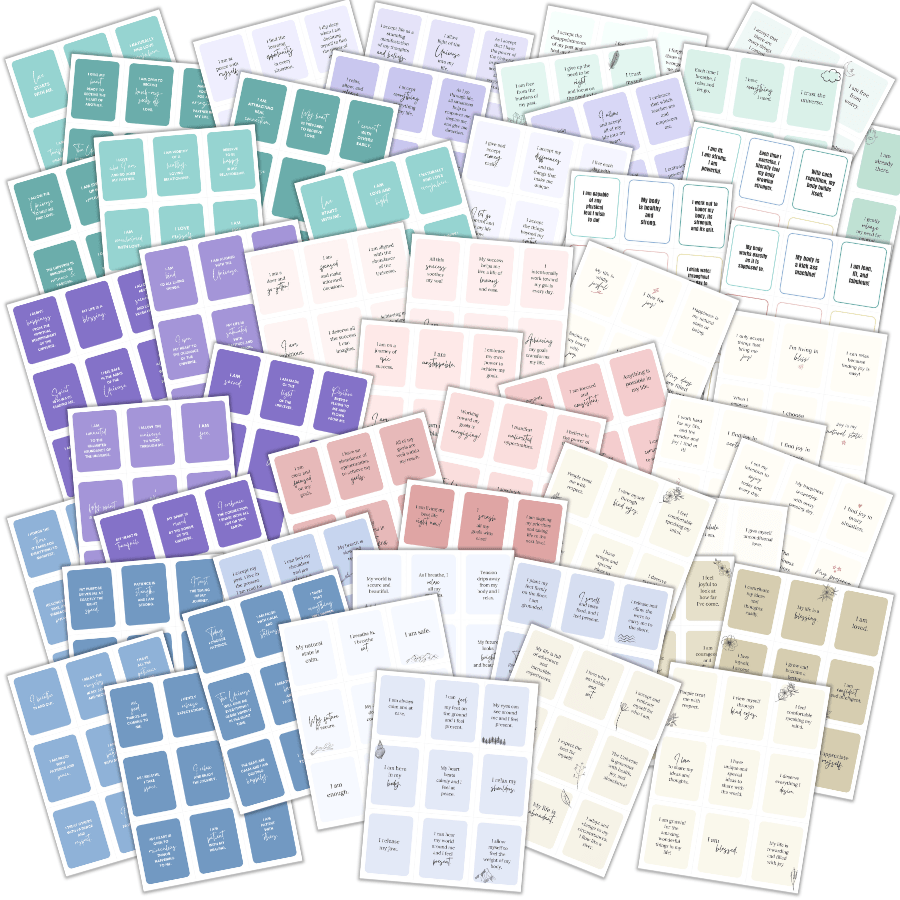 This bundle includes 10 sets of affirmation cards, including:
Affirmations for Patience
Affirmations for Spirituality
Affirmations for Self Worth
Affirmations for Health & Fitness
Affirmations for Finding Love
Affirmations for Acceptance
Affirmations for Motivation and Success
Affirmations for Acceptance
Affirmations for Joy
Affirmations for Letting Go
They are designed for convenience so you can take the affirmations wherever you go and you don't need to return to the website again and again!
Purchasing all of these separately would cost over $50. But get 50% off when you select this bundle instead.
Includes 500+ affirmations!
$42 $20
(Save 50%!)
Printable Affirmation Cards
These affirmation cards are designed to by used with most printers and are on standard sized paper.
✅ simple and easy to read
✅ 8.5″ x 11″ size
✅ 9 cards per page
✅ total 5 pages
✅ PDF & JPEG formats
✅ light dotted lines make them easy to cut
❌ don't spend a lot of money!
You can find all the affirmations included in this bundle on the following posts: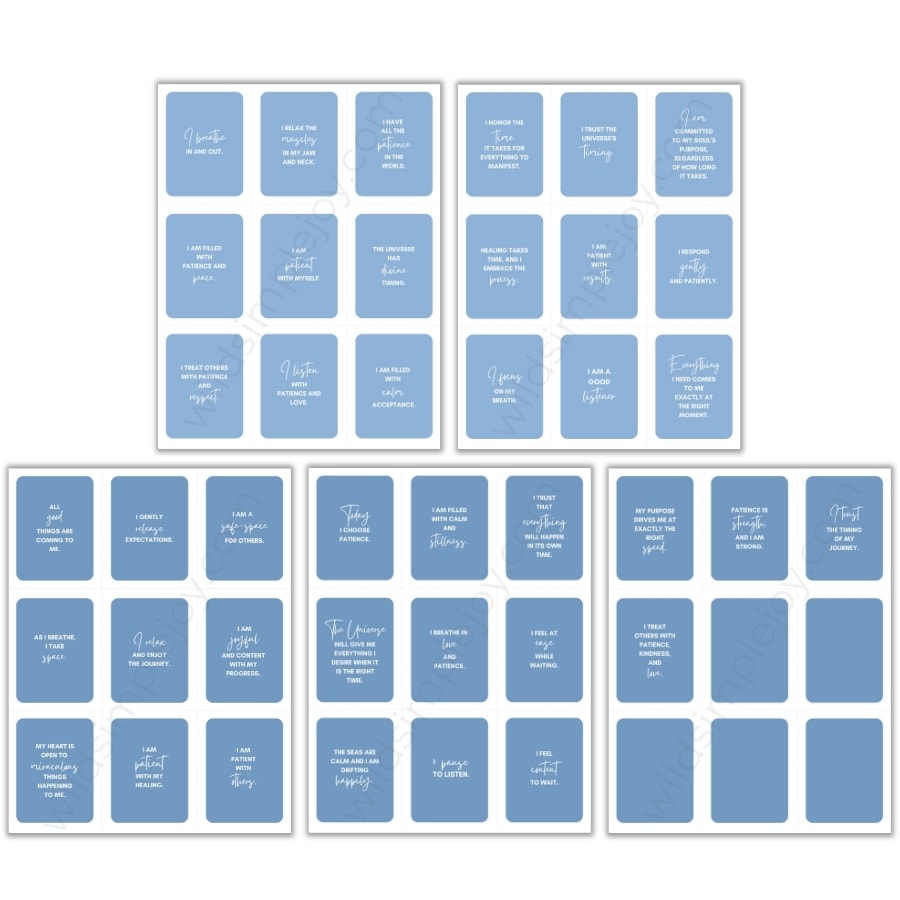 ​
Printable Affirmation Card Bundle ONLY $20​