Holding onto grudges is something most people have done. We hold onto anger, frustration, resentment, and fear, because sometimes, just sometimes, holding on makes us feel like we're in control.
But when we're truly honest with ourselves, holding on is more painful over time than learning to let go. At some point, you need to choose between what is harmful to you, or what is difficult.
These affirmations for letting go can help you do just that.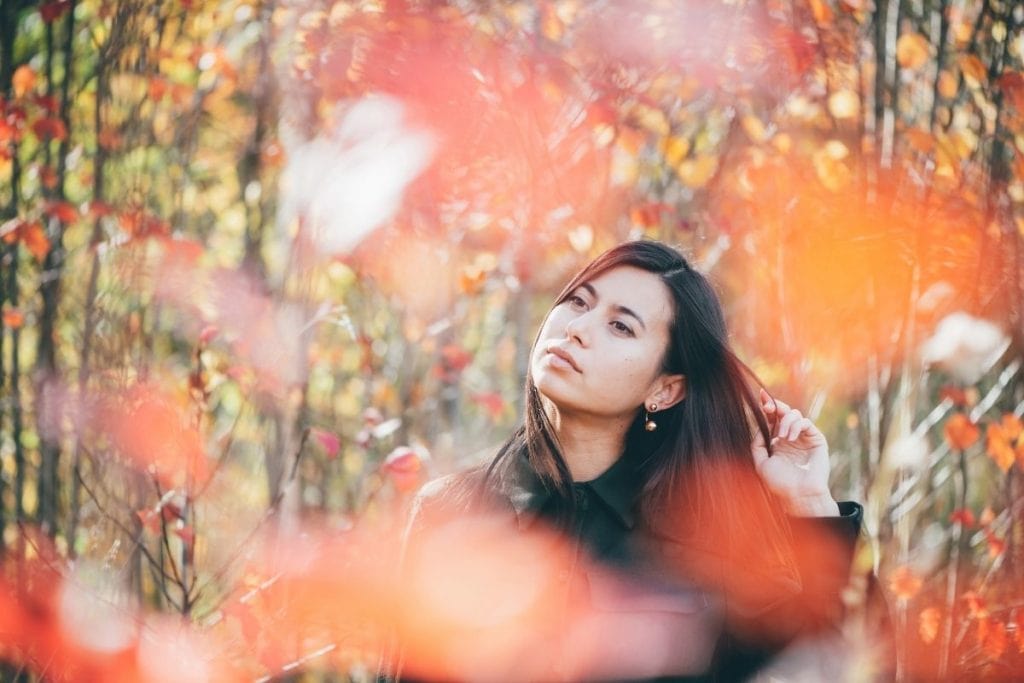 Using Affirmations to Let Go
Affirmations are positive statements we assert to be true. They give us power, reframe the stories we tell ourselves, and even can help rewire our brains.
If you're holding onto something you want to let go of, affirmations can be a great way to do it. There are 44 affirmations below. Here's what you can do:
Choose a few of the affirmations that resonate with you the most.
Write them down in a journal or somewhere you can display it (like a post-it note)
Every day, rewrite them.
Every day, speak them out loud to yourself when you have a moment alone.
Most importantly, you need feel yourself letting go. Feel the release of pain.
Embrace your newfound power and freedom.
These simple steps can help ensure that these affirmations really work for you.
Make sure you read:
Learning How to Let Go of Control
What are Affirmations and How Do They Work?
Affirmation Troubleshooting: What to Do If Your Affirmations Aren't Working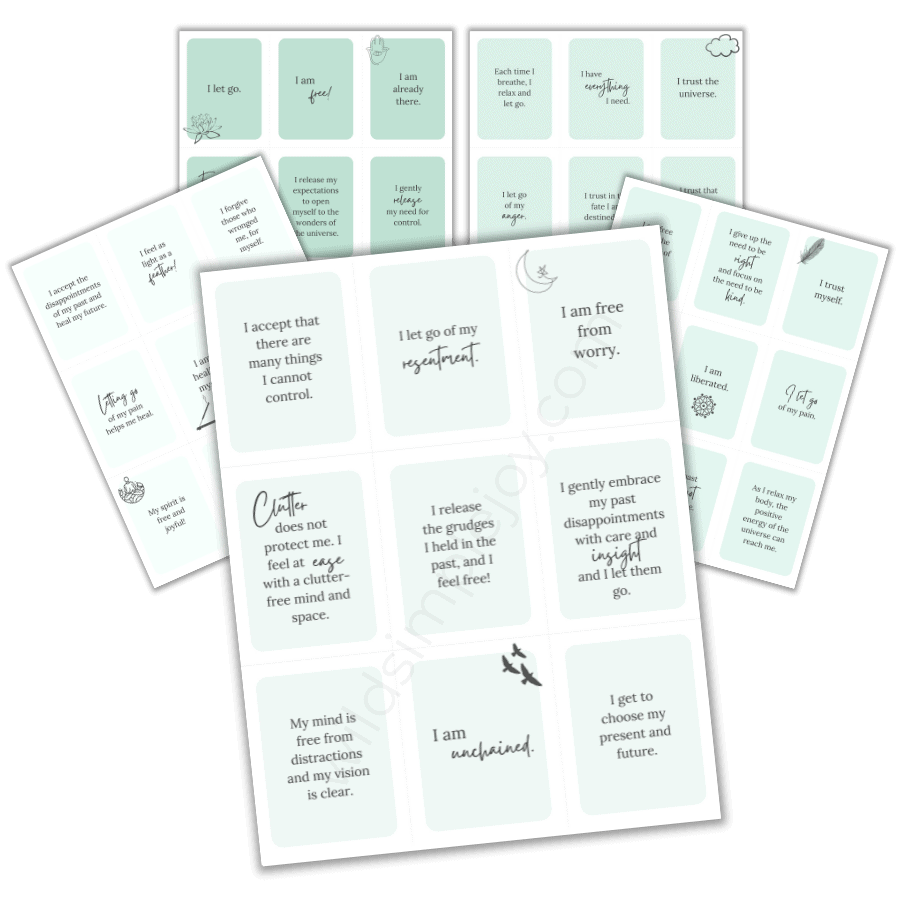 Get these affirmations as Printable Cards
Get these exact affirmations for letting go as printable cards and it becomes incredibly convenient to take these 44 affirmations with you wherever you go.
Includes 44 affirmation cards (and 1 blank card for you to write your own) for $4.
Also available in the Printable Affirmation Card BIG Bundle and the Personal Development Printable Affirmation Card Bundle.
---
Check out:
20 Best Affirmation Card Decks for Self-Love
Affirmations for Self-Love
Affirmations for Finding Love and a Healthy Relationship

44 Powerful Affirmations for Letting Go
I let go!
I am free!
I am already there.
Everything I need in my life already exists within me.
I release my expectations to open myself to the wonders of the universe.
I gently release my need for control.
I give easily.
I accept that others may not share my path or desires.
I am thrilled with everything exactly as it is now.
Each time I breathe, I relax and let go.
I have everything I need.
I trust the universe.
I let go of my anger.
I trust in the fate I am destined for.
I trust that all of my dreams are coming true.
I let go of my fear.
I honor others' truths and paths.
I trust that my dedication and hard work are paying off.
I am free from the burdens of my past.
I give up the need to be right and focus on the need to be kind.
I trust myself.
I let go of my pain.
I embrace my natural power. I feel no need to force anything.
I am liberated.
I trust my intuition.
My past does not define me.
As I relax my body, the positive energy of the universe can reach me.
I accept that there are many things I cannot control.
I let go of my resentment.
I am free from worry.
Clutter does not protect me. I feel at ease with a clutter-free mind and clutter free space.
I release the grudges I held in the past, and I feel free!
I gently embrace my past disappointments with care and insight, and I let them go.
My mind is free from distractions and my vision is clear.
I get to choose my present and future.
I am unchained.
I accept the disappointments of my past and heal my future.
I feel as light as a feather!
I forgive those who wronged me, for myself.
Letting go of my pain helps me heal.
I am healing myself.
I release control and trust my instincts.
My spirit is free and joyful!
I feel empowered in my choice to let go!
PIN THEM BELOW!
HERE'S A FEW MORE AFFIRMATIONS WE HAVE ON WILD SIMPLE JOY:
2021 Affirmations
Affirmations to Release Money Blocks
Affirmations for New Year's Resolutions
Calming Affirmations for Anger
Sunrise Affirmations for Your Morning Routine