Once a year before January 1st you probably decide one item that you're hoping can be upgraded in your life: your New Year's Resolution. This year, do things differently with Affirmations for Your New Year's Resolution!
Just a few years ago, we were leaving behind years of being in quarantine, lockdown, and pandemic. Things are looking up for 2023… so let's embrace it!
Regardless of what your New Year's Resolution is, affirmations can help alter your mindset, take control of your goals, and find balance in your life!
Are you ready to level up your life?
You deserve to live a fulfilling, joyous, healthy and balanced life, and goals and New Year's Resolutions can help get you there.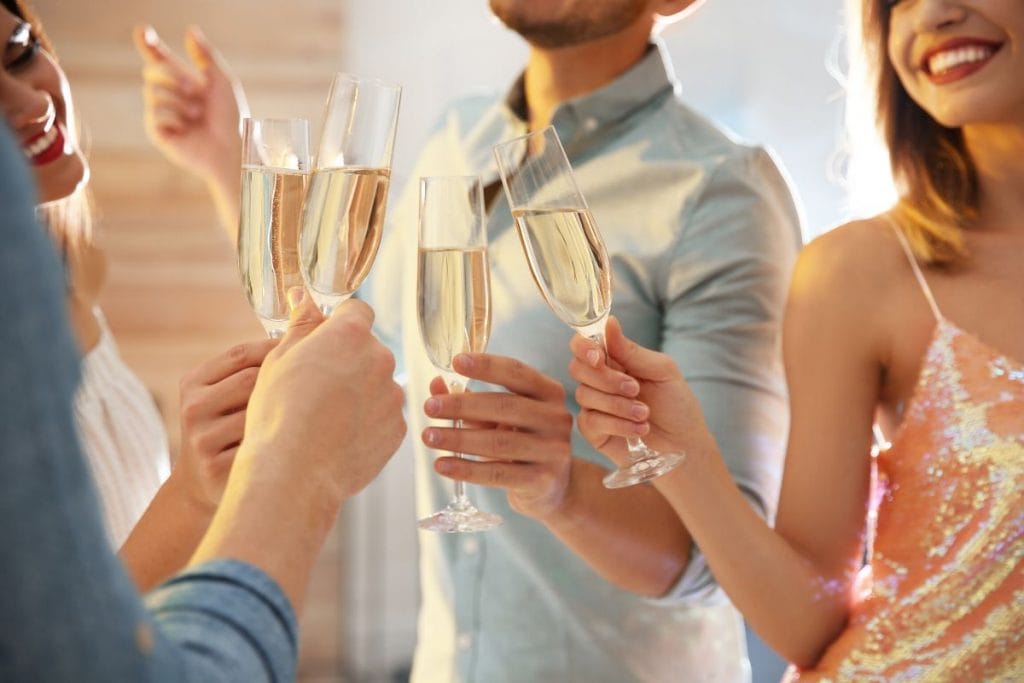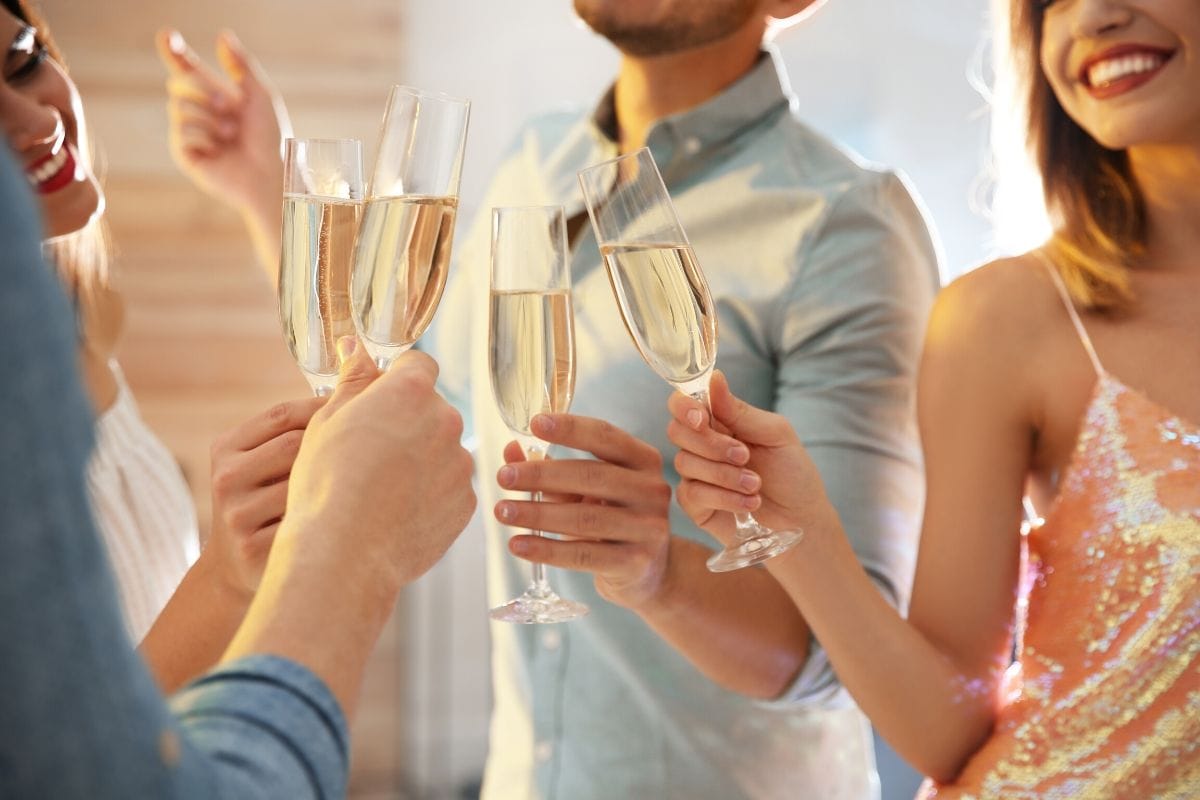 New Year Resolution Affirmations are all about your mindset
Affirmations aren't magic, they're mindset!
Creating these New Year's Resolution affirmations help bring that awareness to an issue (or issues) so that your brain is constantly referring back to it, and you're literally forming new pathways in the brain. This helps with building new habits, which in turn help you be more likely to accomplish your New Year's Resolution!
The most important thing is that you choose something that you will be able to do EVERY DAY. This is important. Because once we are no longer exposed to those messages, they no longer build those synapses and you begin to fall back into older habits!
Practice and use your affirmations daily to help build the balance, positivity, and healthy change that you're wanting to see in your life.
So let's get started!
READ MORE: Your New Year's Resolution to Live Life to the Fullest!
Mindset is what can make and break your goal achievement, and New Year's resolutions are no different. Listen to Dr. Joe Dispenza talk about our programming, environment, and thoughts.
In summary, you perform the same actions, think the same thoughts, and have the same emotions every day… you hurry up just to do it all over again!
Your environment controls your thoughts. But when you put your thoughts first, then you begin to truly create a new future for yourself.
Isn't that what a New Year's Resolution is? To want something better for the future?… something different than the present?
Dr. Dispenza says:
To truly change is to think greater than your environment.
That's where affirmations come in
When you use affirmations, you are rewiring your brain to live a reality that you have created for yourself, rather that just responding to your environment.
BUT….
…you also must act and FEEL as if that reality, those thoughts are already true.
Are you ready to use these New Year Resolution affirmations to help change your thoughts, actions, and feelings to create a better year for yourself?
Remember, affirmations only work if YOU DO. Become someone new!
So create a practice and dive in. Here are some resources to get you started!
Are you new to Affirmations? Then check out these resources!:
Learn about the science of mindset and manifestation:
Dr. Joe Dispenza Quotes and Affirmations to Build Your New Mindset
Your Ultimate Guide to Using Affirmations:
Using Affirmations for Your New Year's Resolutions
Use Affirmation Cards for Meditation or Study!
The Best Affirmation Cards
New Year Resolution Planner Free Printable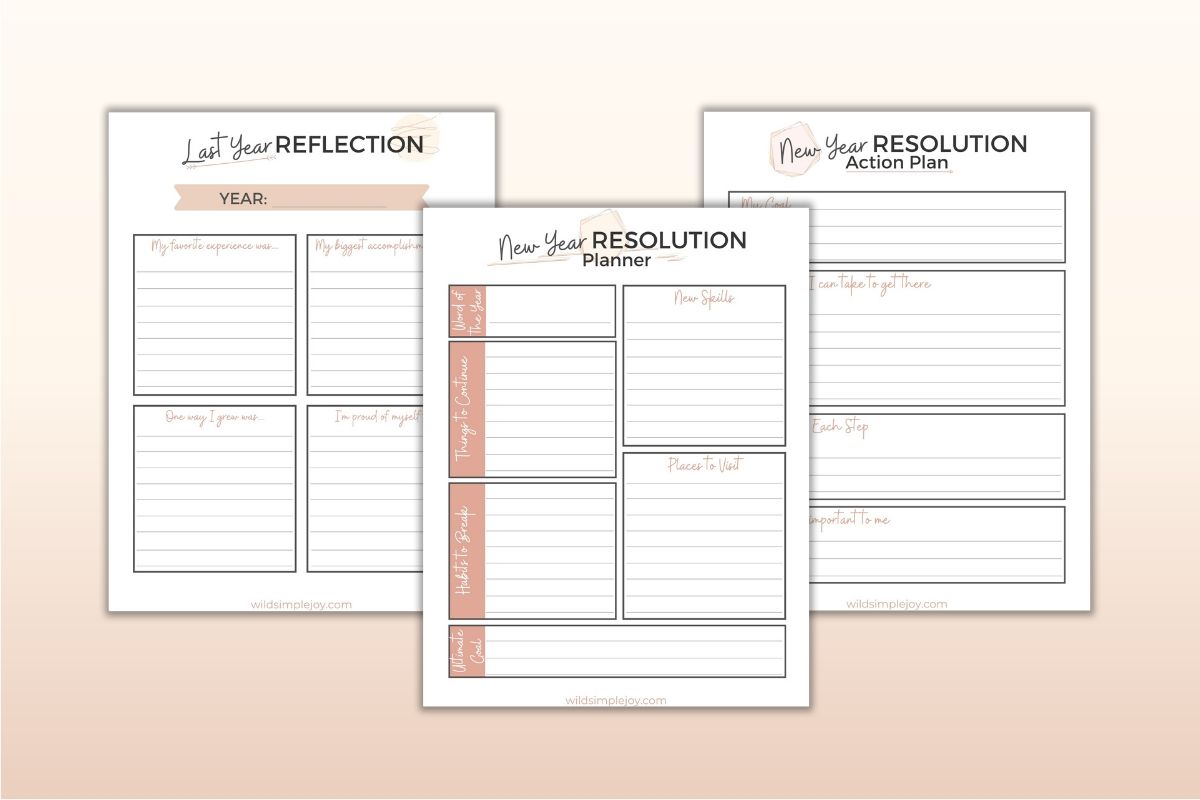 Take your New Year Resolution to the next level and download the New Year Resolution planner. It's available in the Resource Library!
Make sure you read:
55 Positive Self-Esteem Affirmations to Build Your Self-Worth FAST!
21 New Year Resolution Affirmations in 2023
These are some powerful and positive statements that, if used regularly and in conjunction with action and feelings, can help you to achieve your New Year's Resolution!
But these affirmations are for getting into a mindset and going after your New Year Resolution. But for affirmations to really work, you need to tailor them to your exact needs. So don't forget to scroll down and check out our library of affirmations for a variety of circumstances to pick the ones that best suit your exact New Year's Resolution, whether it's to lose weight or get healthy, develop self-love habits, find love, or be a better mother.
Check out some New Year's Resolution Ideas for Personal Development
or
Healthy New Year's Resolution Ideas
This is your New Year's Resolution! You got this!
This is the year I get everything I want!
My mindset is positive and focused on my goals.
I am successful and powerful.
I easily achieve all my New Year's Resolutions.
I am committed and unwavering.
I break through all my limiting beliefs to find true success and fulfillment.
I deserve to reach all my goals.
I am living a life of success, luxury, and wonder.
This is the year all my dreams come true!
I am aligned with the abundance of the Universe.
All my wildest dreams are coming to me now!
My life is abundant, fulfilling, and kick-ass!
I am supernatural. I bring all my desires to me.
I am a magnet for success!
This year is filled with jaw-dropping miracles!
I am effortlessly successful.
My willpower is mind-blowing.
My life is captivating and unlimited!
I am sexy, brilliant, and powerful!
I am capable of achieving MIRACLES in my life!
I am creating my new life through thoughts, feelings, and action.
This is the best year of my life!
I am aligned with my highest self and I achieve my goals with ease.
It is easy to focus on my resolution!
I find wild success effortlessly!
This is the year my dreams come true!
I love success and success loves me!
My life aligns to make achieving my goals effortless and easy!
I generate massive success!
This is a year of abundance and joy!
This year brings me a beautiful, rewarding life!
If you're interested in more specific affirmations to help you reframe your mindset and achieve all your New Year's Resolutions, please check out our library of affirmations.
Pin any right now!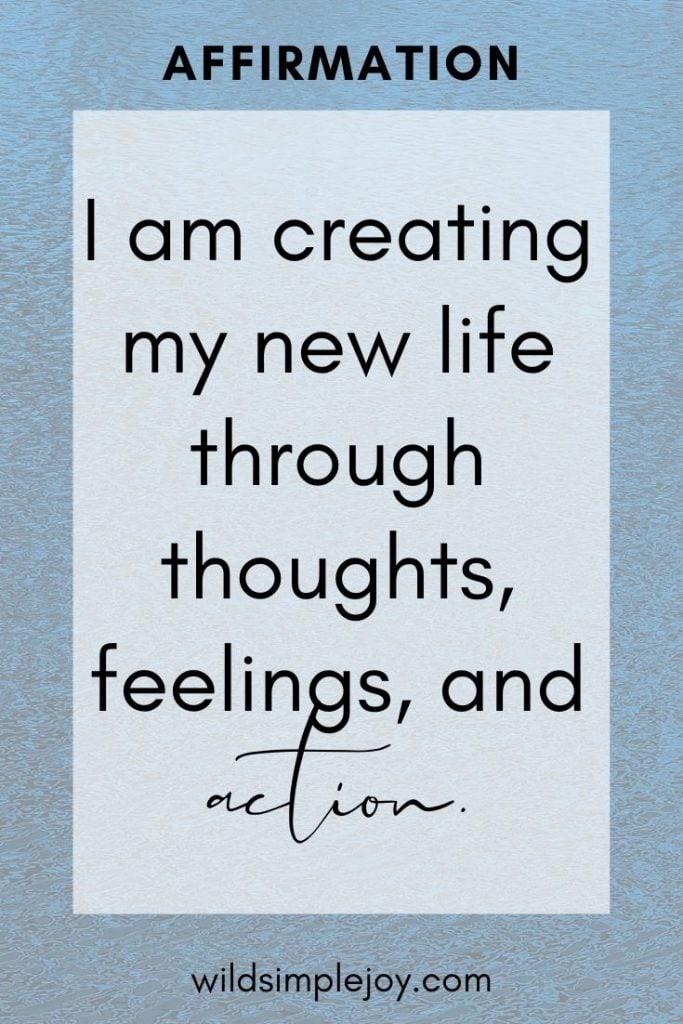 Don't forget to drop your thoughts below!!!
What's your New Year Resolution this year?
How are you going to use Affirmations to reach your New Year Resolution?
READ MORE: Your New Year's Resolution to Live Life to the Fullest!
Ways that Health and Being Successful Are Connected to Each Other
New Year's Resolution Affirmations for Your New Year Goals!