Using a "Word of the Year" has become more mainstream in recent years as opposed to doing a traditional New Year's Resolution. These powerful, personal word of the year ideas will inspire you to make 2021 a fantastic year!
It's almost 2021, and everyone I know is SO ready to be done with 2020. There are so many wonderful, promising things set to happen in early 2021, especially with vaccines becoming more widely available!
But maybe you're not on board with giving yourself a New Year's Resolution this year… would you jump in on the personal Word of the Year trend?!
So far, the "Words of the Year" that I've seen range from:
Amplify
Ecstasy
Joy
Simplify
Adventure
Limitless
These are some pretty fantastic words! (Two of them are in the name of this blog, so there's some bonus points right there!)
Let's work through some personal word of the year ideas and how to choose one for 2021!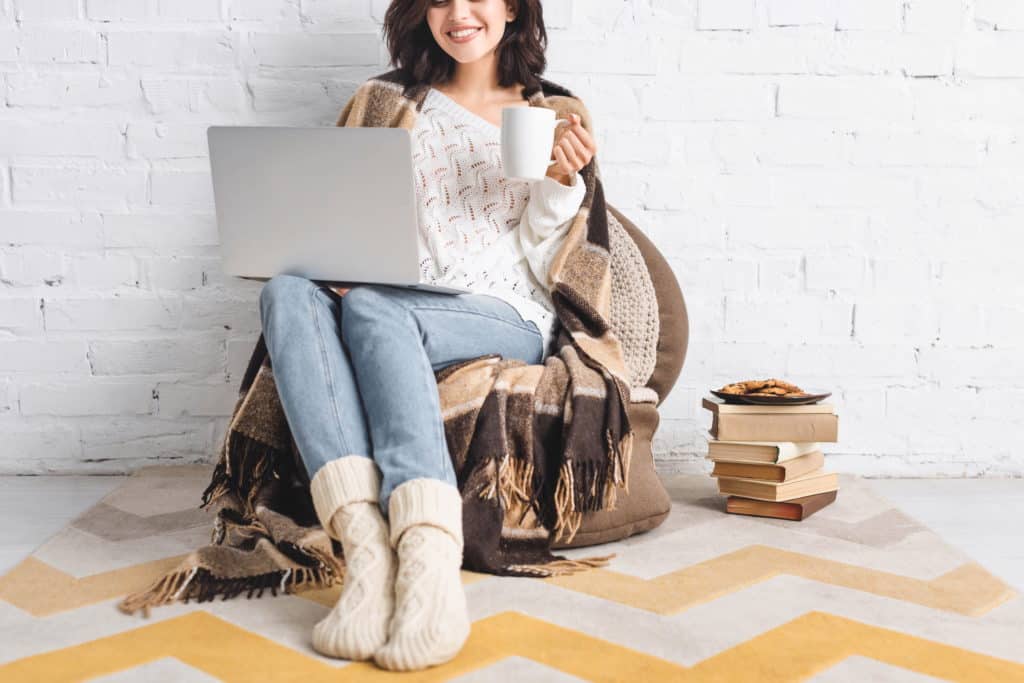 What is a personal "Word of the Year"?
The idea behind a word of the year is that it will replace a traditional New Year's Resolution. This is one single word that you focus on throughout the year. It will permeate your entire life and affect everything you do, from how you react to others, to how you care for yourself, and how you prioritize your life.
Because your "word of the year" is an idea, concept, and driving factor, it is NOT a goal.
Your one little word will be a gentle reminder about your priorities and should help you refocus through the year.
As someone with an exhausting to-do list, it's so nice to not to have yet another goal to check off!
History of Word of the Year
The German Word of the Year tradition started in 1971. But the American Dialect Society started one for the USA in 1990. Right now, there are many dictionary and linguist groups that assign a word of the year for the country.
Dictionary.com's Word of the Year for 2019 seems to be causing a lot of contemplation: it's "existential". Oxford Dictionary's for 2019 is "climate emergency".
It is definitely worth noting that these organizations assign a Word of the Year for the PAST year… not the coming year.
(Choosing a word AFTER the year has happened is much easier and I'll share my experience below.)
But typically, when you choose a personal word of the year, you're going to choose one for the NEXT year!
Choosing a Personal Word of the Year in 3 Steps
How do you choose just one little word for the New Year?! Let's follow these three steps to get you on the right track!
1: Brainstorm
Jot down any words that you immediately think of.
Go through my one word inspiration list below!
Go with your initial "gut" reaction first. What words resonate for you?
The words that you choose should be powerful and positive! They should reflect the path you want your life to be on.
Check out the Top 120 Most Empowering Words in the English Language.
I have started businesses and am working toward financial freedom. My words should speak to those things. Also, my patience is challenged several times a day with a toddler and an infant at home.
If you're setting goals or resolutions for 2020, how can your word of the year enhance your goals and give you flow and direction?
(Yes, I know, I know… I'm doing both a resolution and a word of the year. Overkill, much?)
2. Ask yourself questions
What is missing from your life?
Where is your life headed? Do you like that path or do you want to change it?
What, if any, lies do you tell yourself?
What are your goals for your personal life?
What are your goals for your professional life?
Do a little soul searching. Maybe do some free-writing. Dig deep.
Add to or subtract from your list as necessary.
I like making my resolutions, goals, and word of the year reflect the most personal, deepest part of my soul.
3. Narrow them down, one at a time.
Hopefully you have a list of 5-10 words.
If you're left with more than one, consider focusing on one word per quarter instead of for the whole year.
This one little focus word should resonate with your being and feel right for you!
Remember!!
There are no wrong answers, because this speaks to your mindset. If you only earn $20,000 a year, don't say that your word can't be "rich"—of course it can! Setting "rich" as your word of the year might help you think rich, stop unnecessary spending, save money, and/or start a side hustle that will ultimately help you get to financial freedom!
It's about progress, not some unachievable destination.
Combine all these considerations I spoke of and hopefully there is one word that you like.
Do you have it?!
READ MORE: Your New Year's Resolution to Live Life to the Fullest!
How to Make "Word of the Year" Successful
So with all of this considered, how do you choose a Word of the Year for the coming year and make it successful?
Print It Out!
Put it where you will see it every day!
Put it in your planner, on your bathroom mirror, on your car steering wheel. In your fridge, on your fridge, at your dining room table! Post it on your office computer or put it on a card to carry in your wallet!
Create a fancy graphic with Canva and then make it your phone lock screen! (Seriously, how often do we look at our phones during the day?!)
When you're reminded of your word, you will be literally rewiring your brain to choose that word! To learn more about rewiring your brain, check out this article about Dr. Joe Dispenza!
Put your word into affirmations
In case you didn't know, I love affirmations. They have transformed my life. One way to incorporate your word of the year is in an affirmation practice.
Affirmations are basically powerful sentences that you can repeat back to yourself during a meditation practice or remind yourself through the day. They are in first person, positive, present tense, and powerful!
Here are some collections of affirmations to get you started.
Affirmations for Health and Fitness
Affirmations for Mama Life
Also, the concepts in this article about New Year's Resolutions will apply to your word of the year as well.
With the words I've chosen (below), here are some affirmations I might use (with word variations or different parts of speech):
I am innovative and creative!
My life is full of innovation and new ideas!
Each time I write, new, innovative stories pour out of me!
With each step I take toward my goal, I am liberated from my past and prior beliefs.
I am free!
My life transcends anything I ever thought possible!
I live a life of luxury and enjoyment!
My Personal Past 4 Years' "Word of the Year"
This will be my first year officially giving myself a word of the year for the coming year. Looking back, if I had to assign a word to each of the years for the past three years, they would be:
2017- Birth
2018- Transformation
2019- Discovery
2020- Transcend
Related: Execute Your New Year's Resolution Plan Like a Boss Lady
Word of the Year Troubleshooting
I actually gave myself a word of the year for 2019 at the beginning of the year. It was "Invest". Yes, like money, but I wanted to also be conscious of where I was investing my time and my heart.
"Invest" and "Discovery" couldn't be less related.
And it was even after 2 weeks into January that I knew "Invest" wasn't going to work for me. I wanted to invest my time into my blog, into my teaching business, into my son (and pregnant at the time). But the pregnancy wore on me and forget investing…
I was FLOATING. Just coasting by to avoid getting pulled under by the tide. Yes, at least I wasn't drowning.
But in that tiring pregnancy phase, I discovered a lot about myself. I've done some serious soul searching this year. It wasn't intentional. It came up completely organically as I went through my every day.
And that unintentional discovery was the best part of my 2019!
Remember that your one little word is just a guide! It's okay if life takes you in a different direction during the course of the year!
Remain flexible and gently remind yourself about your personal word of the year when you get the chance. Self-reflection is a process and never a destination.
250 Personal Word of the Year Ideas
Here are 250 ideas on this Word of the Year List (some of them are variations of the same word) for your contemplation:
(Keep in mind that not every word will resonate or work for every individual. For example, maybe you really want your word of the year to be "selfish". This could be great for those who struggle with boundaries and leak energy because of giving so much of themselves! Remember, it's okay to fill your own cup first!)
This is not an exhaustive list. There are many more you can choose from. But whatever you choose, make your personal word of the year POWERFUL!
I've included the list of words below.
If you're doing a word of the year, drop a comment below and let me know what it is!
RELATED: Your Life Is What You Make of It: 10 Ways to Make It AMAZING!
One Word Examples
abundance
accept
acceptance
adventure
affect
affluence
alert
align
alignment
allow
amaze
ambition
amplify
appreciate
appreciation
aspire
awake
aware
awareness
badass
balance
be
beauty
become
belief
believe
belong
belonging
birth
bliss
bloom
boss
bounce
boundaries
boundless
brave
breath
breathe
capable
captivating
celebrate
centered
ceo
cheer
cleanse
comfort
community
compassion
complete
connect
connection
conquer
considerate
consistency
contained
contemplation
contribute
contribution
courage
create
creation
creativity
delight
depth
determination
determined
discipline
discovery
dream
ease
ecstasy
elevate
empathy
empire
empower
energize
engage
enhance
enjoy
enjoyment
enlighten
enlightenment
enough
enrapture
enthuse
enthusiasm
epitome
explore
faith
family
fearless
finish
flourish
flow
fly
focus
force
forgive
forgiveness
free
freedom
fulfilling
fun
gain
gentle
give
giving
glisten
glow
grace
gracious
gratitude
grow
growth
happiness
healing
health
healthy
help
hold
honesty
humility
ignite
immerse
improve
influence
infinity
innovation
insight
inspire
integrity
intent
intention
intentional
intimacy
intuition
invest
joy
kindness
laugh
lead
leader
leadership
learn
liberate
light
limitless
listen
love
luxury
magic
maximize
meaning
meditate
metamorphosis
mindful
mindset
minimize
monetize
money
new
nirvana
nourish
now
open
optimistic
organize
patience
peace
persevere
perspective
play
playful
pleasure
positivity
powerful
prioritize
priority
process
progress
purpose
quiet
radiant
receive
reflection
release
respect
rest
rich
satiating
satisfy
self-care
self-love
self-worth
selfish
service
share
simplicity
simplify
slow
smile
soar
soul
soulful
space
sparkle
spirit
steady
still
stillness
strong
succeed
success
successful
surrender
surround
sympathy
teach
tempest
thoughtful
thrill
thrilling
thrive
today
transcend
transform
transformation
transparent
travel
unchained
understanding
unleash
unlimited
unstoppable
vibrant
vision
vitality
voice
wealth
wealthy
wellness
wholehearted
wild
wonder
worth
worthy
zenith
New Year Resolution Planner Free Printable
Thinking about doing a New Year's Resolution?!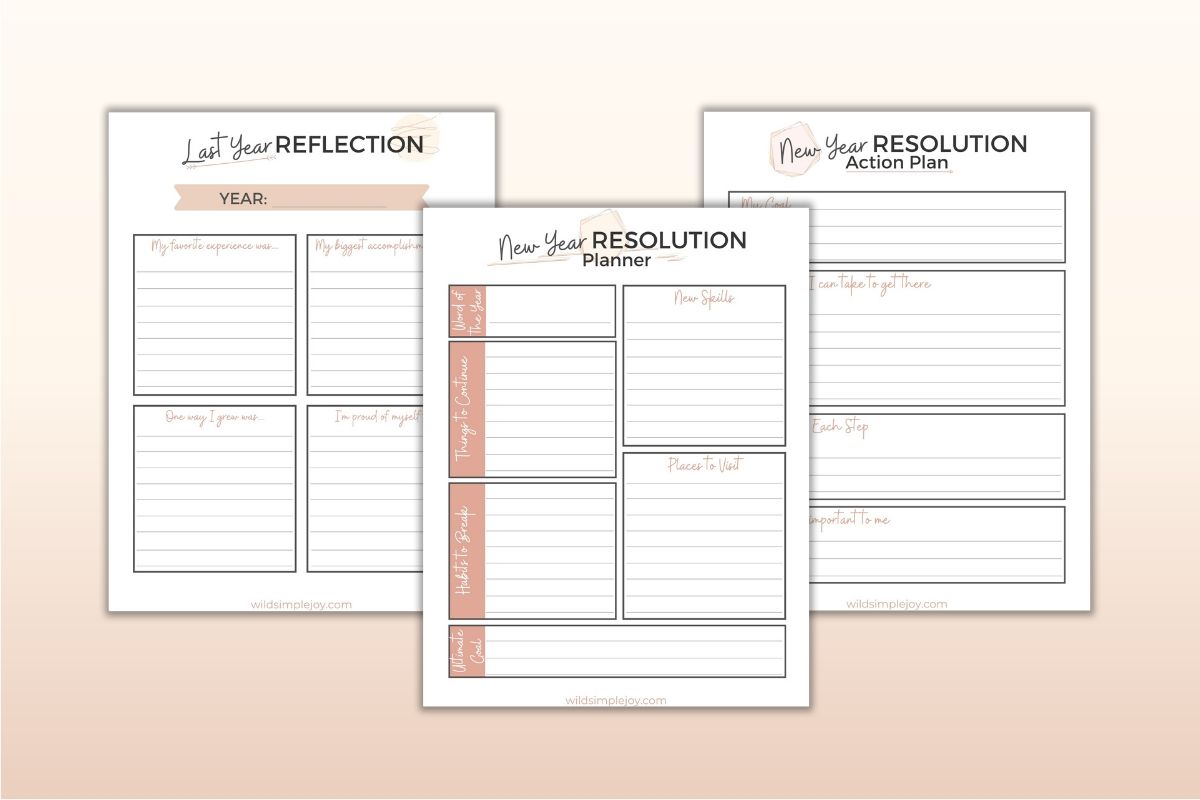 Take your New Year Resolution to the next level and download the New Year Resolution planner. It's totally free, just sign up below:
250 Personal Word of the Year Ideas and Examples
*Updated December 2020