Never have I had a more profound experience or learned more about myself than when I read Dr. Clarissa Pinkola Estes' book, Women Who Run with the Wolves: Myths and Stories of the Wild Woman Archetype.
Published in 1992 and having been on the New York Times Bestseller list for 145 weeks, Dr. Estes' book is a masterpiece of timeless feminine wisdom, ancestral healing, and lessons on how to tap into our own sacred, inner wild woman.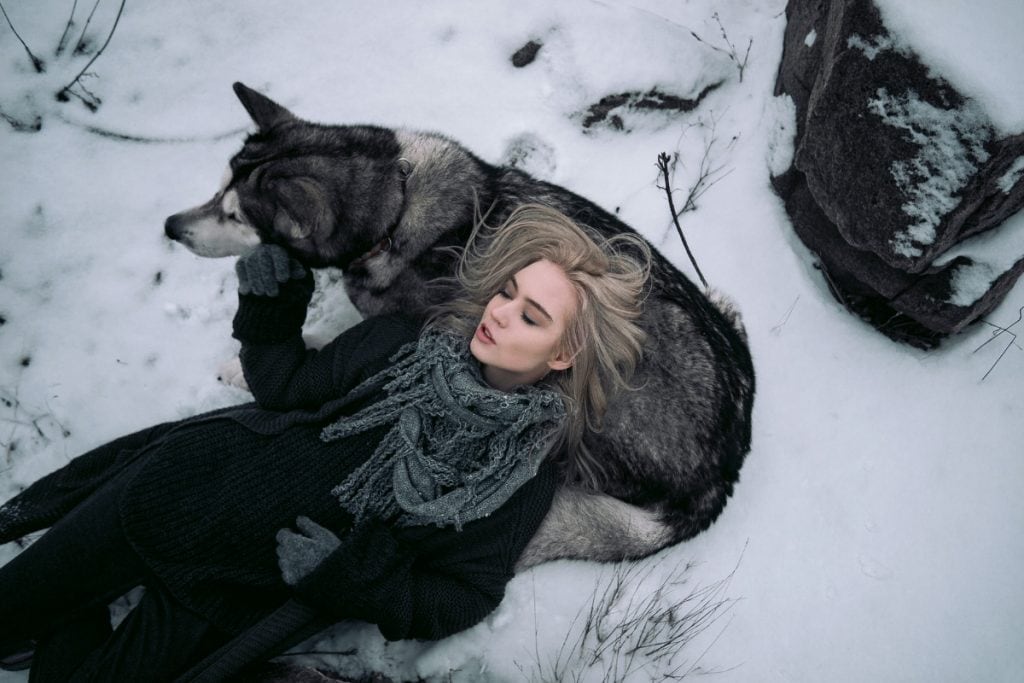 Who is Dr. Clarissa Pinkola Estes?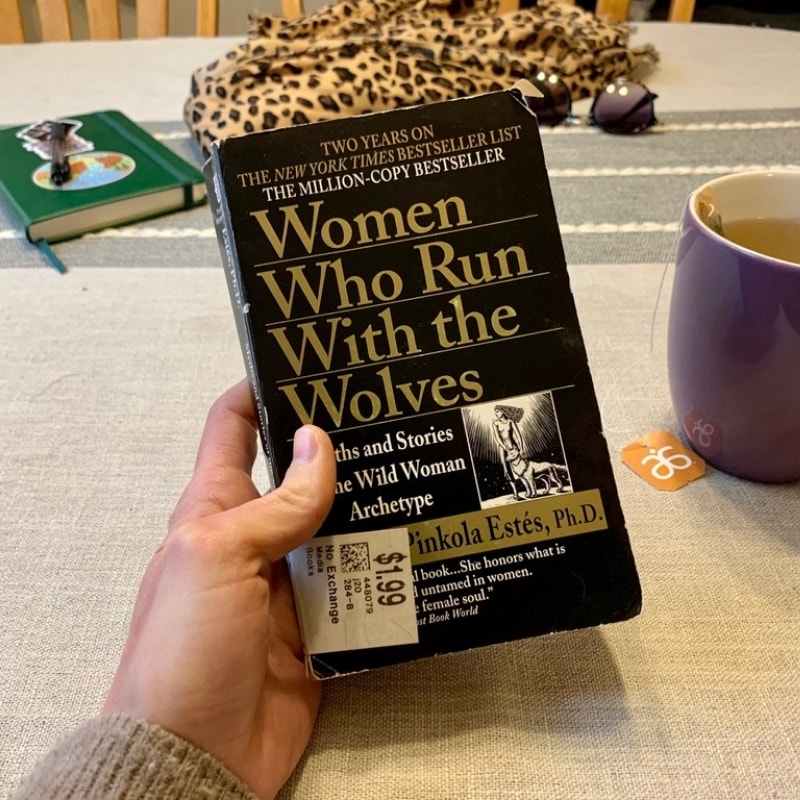 Dr. E, or Clarissa Pinkola Estes, Ph.D., was born in 1945 and is Mestiza Latina (Native American/Mexica Spanish). She was raised in a mostly illiterate family with an oral tradition of storytelling, passing stories down from generation to generation. She is an American poet, psychoanalyst, and post-trauma specialist.
She frequently quotes her family's stories as being the motivation for her books and her life work, and many of the stories she shared in Women Who Run With the Wolves, are those passed down by her own family.
She collected stories from other indigenous cultures, often unmarred by Christianity (or minimally so). These stories that existed before the rise of Christianity are the ones that display the Wild Woman in all her full glory.
What is a Wild Woman?
Within every woman there lives a powerful force, filled with good instincts, passionate creativity, and ageless knowing. She is the Wild Woman, who represents the instinctual nature of women.

From clarissapinkolaestes.com
The Wild Woman is the instinctual part of us that lives beyond our social conditioning. Throughout the history of human beings, we have idolized the qualities of ambition, rational thought/intelligence, and planning for the future, and we have pushed aside our other sides: compassion and emotional intelligence, our instincts, and creativity. Those "other sides" are exactly what the Wild Woman embraces in her life.
The spread of Christianity and colonialism perpetuated this severing of those other parts of us from the whole.
And yet, the Wild Woman lives on in us, dormant, waiting to be awakened by an outside force.
The Wild Woman is not concerned with being a "Good Girl", but she is also not purposefully "bad" or destructive. She is balanced: she knows when to remain silent and when to speak up. She is youthful energy, the nurturing of a mother, and the wisdom of a grandmother.
RELATED POSTS:
Wild Woman Affirmations to Embrace Your Wild Side
16 Books About Spirituality and Enlightenment
7 Ways to Unleash Your Inner Wild Woman
These are the 7 pieces of wisdom that I took from Women Who Run With the Wolves, and how I have personally been working on awakening my own inner Wild Woman within.
1. Listen to and read stories about the Wild Woman
In days before the modern world, women shared stories as they worked — washing, cooking, caring for children, yes even hunting. They would laugh, celebrate, grieve, mourn, and come together over stories of feminine power.
The biggest thing we can learn from Dr. Estes is that we, as womxn, need to get curious about our origins, our stories, and our shared wisdom. Obviously, her book is a wonderful place to start! But there are many other books that we can glean some powerful feminine stories and wisdom from, including:
Start your education of the this intrinsic feminine intuition off by diving right into all the books and stories you can find.
Here are 19 more books you can read on your education journey as you learn about the wild woman.
2. Learn about social conditioning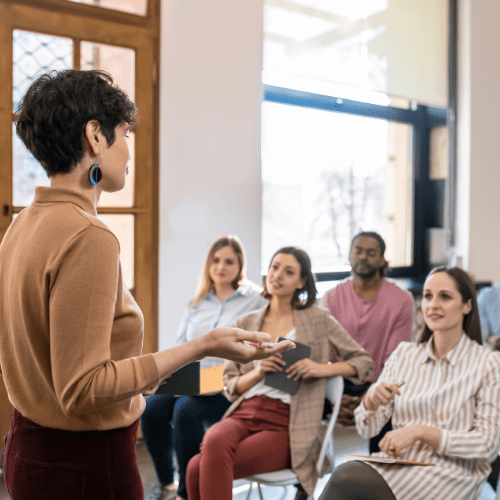 As long as a woman is forced into believing she is powerless and/or is trained not to consciously register what she knows to be true, the feminine impulses and gifts of her psyche continue to be killed off.

Dr. Clarissa Pinkola Estes
Our instincts have been squashed and squandered over the generations. At first, these "rules" that our society create were actually to protect us. Ostracization from society meant death when we were running from tigers and bears. Being accepted as part of the tribe meant our safety.
But our society has outgrown the usefulness of those "rules". Women's sole purpose is no longer just to get married and bear children. We don't need to be "the perfect wife". We don't need to be quiet, make ourselves small, or have a certain "look" in order to remain safe in our culture. (This is also white privilege speaking, because a person's safety is at risk by being BIPOC in our society–so I do recognize that this has its limitations and things that still NEED to change in our society.)
When we become aware of the conditioning of our society, we begin to recognize what we truly want for ourselves. Is being a size zero important to me? Is having a 9-5 job important to me? Is having a traditional life important to me?
For you, it might not be.
The Wild Woman begins to explore this realm of true needs and desires for herself, and no one else!
RELATED POST:
15 Ways to Radiate Divine Feminine Energy
3. Get outside and explore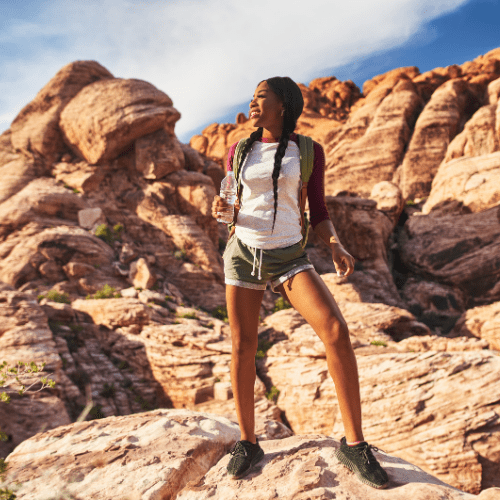 We have also collectively been cut off from nature. Today, Americans spend about 90% of our time indoors.
This is a travesty. Nature should be our go-to for healing, meaningful rest, and connection.
Generations ago, people spent significantly more time outside, alone or with others, doing meaningful work for the soul or the society. It's so important to our lives, especially life as a Wild Woman, that we continue to spend time outside.
And there are so many benefits to spending time outdoors, especially for your mood. It is thought that nature can disrupt the cycle of negative thoughts and help to reduce stress. Nature also has physical benefits, like reducing blood pressure, heart rate, and muscle tension.
Getting outside and connecting with Mother Earth is an important step in coming into your Wild Woman.
READ MORE: 10 Techniques for Personal Empowerment for Women
4. Reflect, journal, and meditate
When we decide to do the deep soul work of awakening our inner Wild Woman, it is so important to take time and reflect on the process we're going through.
Conversations with other women going through a similar transformation are one way to help yourself process your feelings and thoughts that are awakened. It's truly amazing how many other women may be going through the same thing as you, but you would never know it unless you are willing to talk with them about it!
Journalling is a more introverted way of processing those emotions you're experiencing. There are different journaling techniques you can use, of course, like free writing, sketching, or answering specific questions about what you're going through.
Meditation is another way to reflect. Quieting your mind from everything that you have going on in your life is one way to sort through all the thoughts and feelings you have to determine which are the most important to you.
RELATED: Bitter Woman Syndrome… How to Overcome Bitterness
5. Create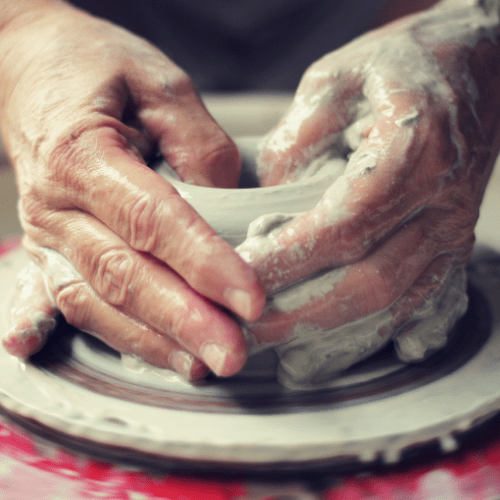 A woman's creative ability is her most valuable asset, for it gives outwardly and it feeds her inwardly at every level: psychic, spiritual, mental, emotive, and economic.

-Dr. Clarissa Pinkola Estes
In that quote, Dr. E has summed up exactly the importance of creating. Our creative lives are deeply personal, spiritual, and encompass so many different aspects of our lives. Having a creative life can enrich our lives thoroughly and can even reach out and impact the lives of others as well.
There are such a great variety of ways to be creative, and we're all born with the ability to creative something new and innovative. Here are a few ways to try your hand at being creative:
write poetry
write stories
knit scarves
paint
draw
throw pottery or sculpt
make things with Cricut
sing
write music
act in local plays or musicals
make up games with your children
design websites
These are all things you can try, but there are so many more ways to bring creativity to your life!
RELATED: 21 Ways to Start Living Boldly!
6. Laugh and do things that bring pleasure
Our modern lives have had the soul sucked out and we often think that we only have value when we're working. But the truth is that life is lived best when we're laughing, enjoying ourselves, and gasping at new and wonderful experiences.
That is the nature of the divine feminine. When we can release our expectations and social conditioning to truly enjoy ourselves, and there is so much to celebrate in life. Whether it's a toddler that makes a mess, a dirty joke we hear, dancing to a good beat, or sharing stories with friends, I challenge you to find the simple pleasures that are in your life!
Whatever causes healing laughter is sacred. When laughter helps without doing harm, when laughter lightens, realigns, reorders, reasserts power and strength, this is the laughter that causes health. When laughter makes people glad they are alive, happy to be here, more conscious of love, heightened with eros, when it lifts their sadness and severs them from anger, that is sacred.

Dr. Clarissa Pinkola Estes
RELATED: Why You Should Stop Saying "Guilty Pleasures"
7. Take risks and break free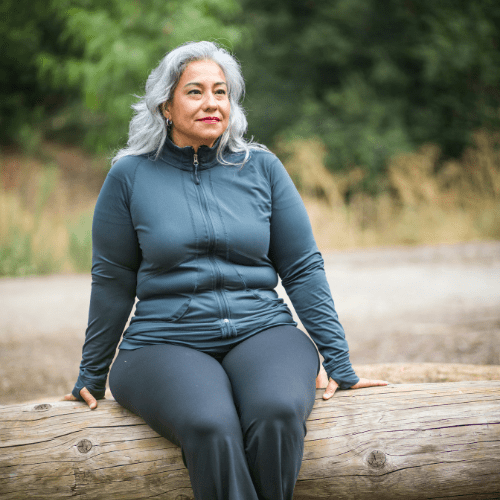 If you don't go out in the woods, nothing will ever happen and your life will never begin.

Dr. Clarissa Pinkola Estes
The essence of the Wild Woman is that she is not afraid to break free of the chains that hold her down. Dr. E gives a set of tasks that may be scary, but can help us reach those deep instincts of our psyche. She says:
Let us rest now and look over this lush panorama of women's initiation and its tasks. Once we have been through the cycle, we can choose any or all tasks to renew our lives at any time and for any reason. Here are some:
(Paraphrased)
to leave the old "parents" of the psyche
to heal old wounds of poor choices we made previously
to wander psychically
to "give birth" to our inner self
to bear being misunderstood
to risk being severed from love
to wait
to rediscover childhood
to hone your inner sight
RELATED POST: 42 Quotes About Wild Women
Conclusion
Ultimately, being a Wild Woman in today's world is one of choice.
What will you choose? Do you have the courage to discover your soul, your inner divine feminine?
In what ways have you explored your Wild Woman?
MORE READING:
How to Support Other Women In Your Life
35 Gifts for the Wild Woman in Your Life
16 Spirituality Books to Awaken Your Spirit