"I will never become a well-behaved woman." -Janne Robinson
Women are wild by nature. But we are often tamed, via social conditioning, into docile, delicate creatures who don't dare to speak up or do anything that society deems "unlady-like."
At Wild Simple Joy, we seek to change that.
I've compiled 42 wild woman quotes, many are from Dr. Clarissa Pinkola Estés and Nikki Rowe, while many others are from women who embrace the same wild soul and spirit. These quotes will help inspire women everywhere to be free and embrace their true, wild selves!
Wild Woman Quotes About Strength and Empowerment
"These people will try to manipulate you, try to bring you down but remember baby girl you are a queen, own your crown." ― Nikki Rowe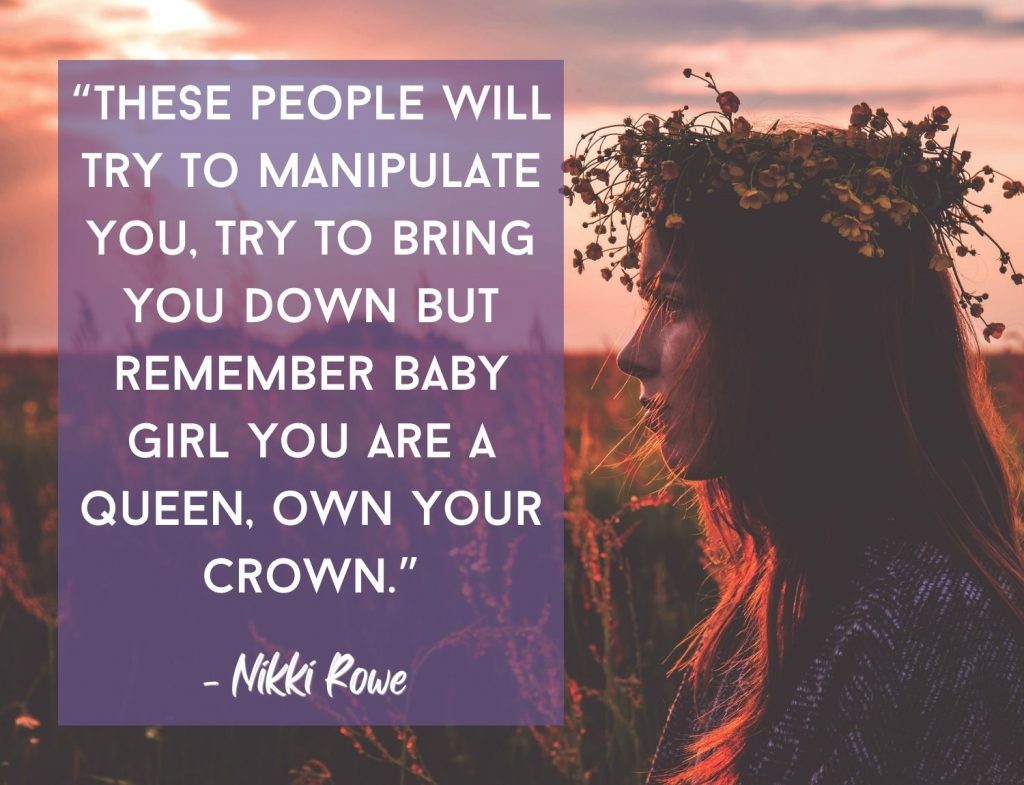 "If you have ever been called defiant, incorrigible, forward, cunning, insurgent, unruly, rebellious, you're on the right track. Wild Woman is close by."

–Dr Clarissa Pinkola Estés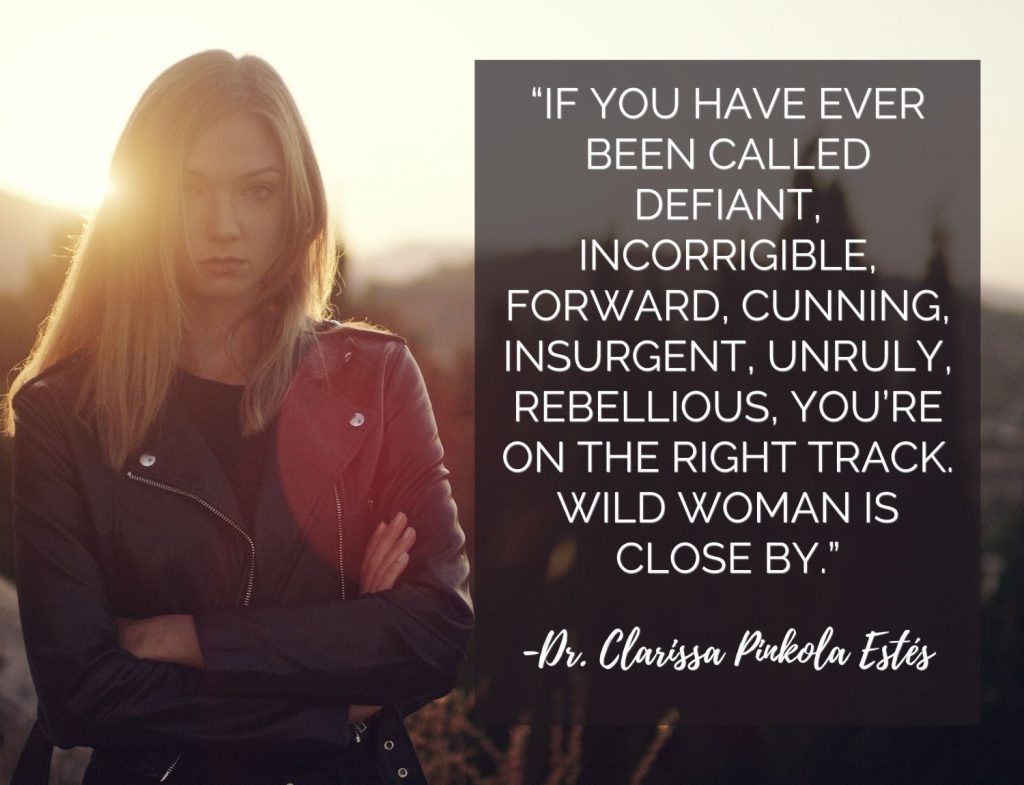 "Be a woman of confidence, not cockiness.
Know your boundaries, set no limits.
Speak your kindness and turn your back to conformed groups.
The only way to be a woman of change in this world, is to walk what you talk and set your own soul free first."

― Nikki Rowe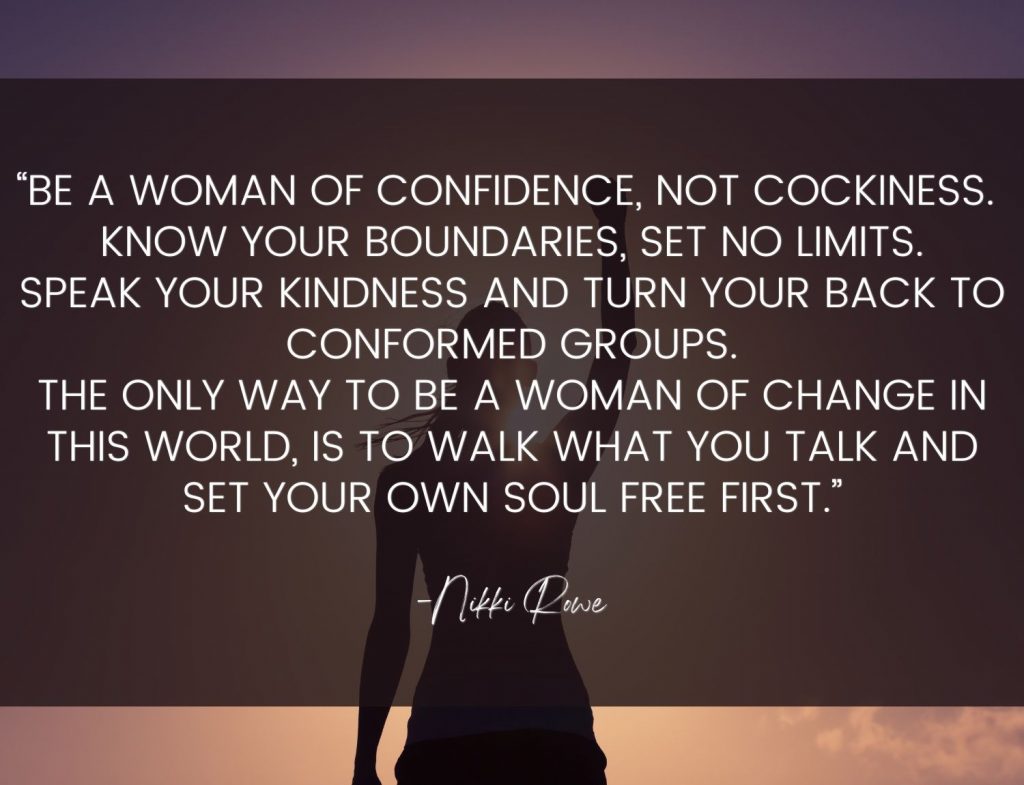 "Women will draw doors where there are none, and open them and pass through into new ways and new lives. Because the wild nature persists and prevails, women persist and prevail."

–Dr Clarissa Pinkola Estés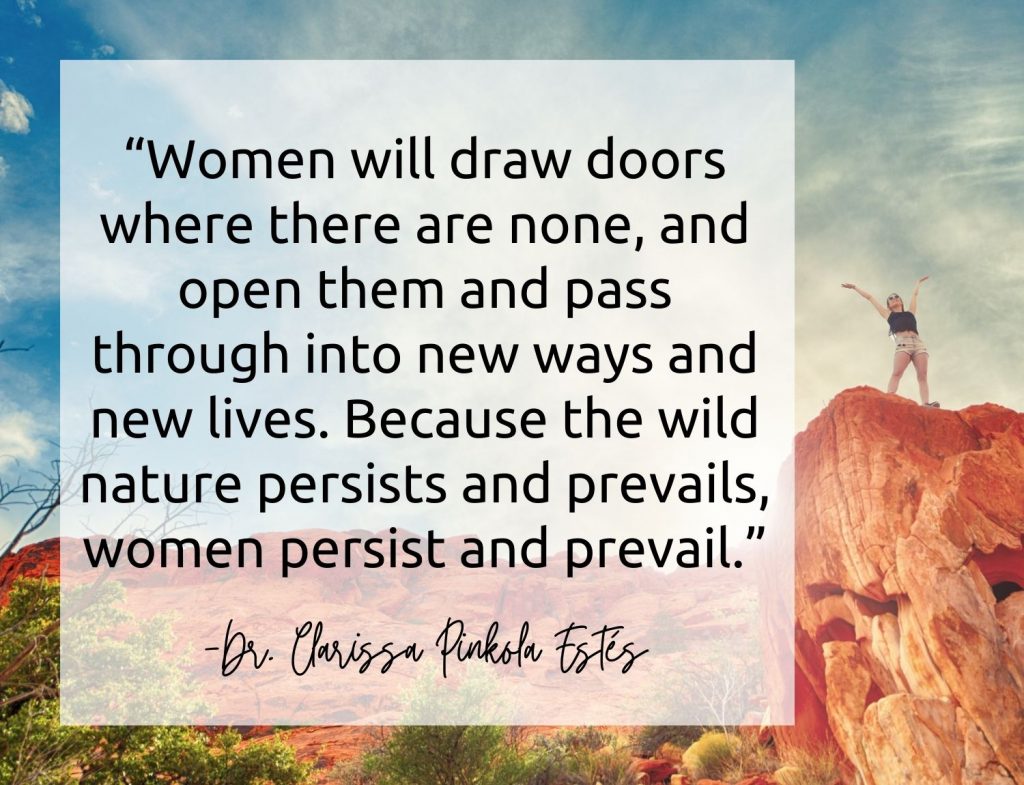 "Baby, I'm not afraid. I've been to hell and back. I'm a free spirit, a wild child and a renegade." ― Mishi McCoy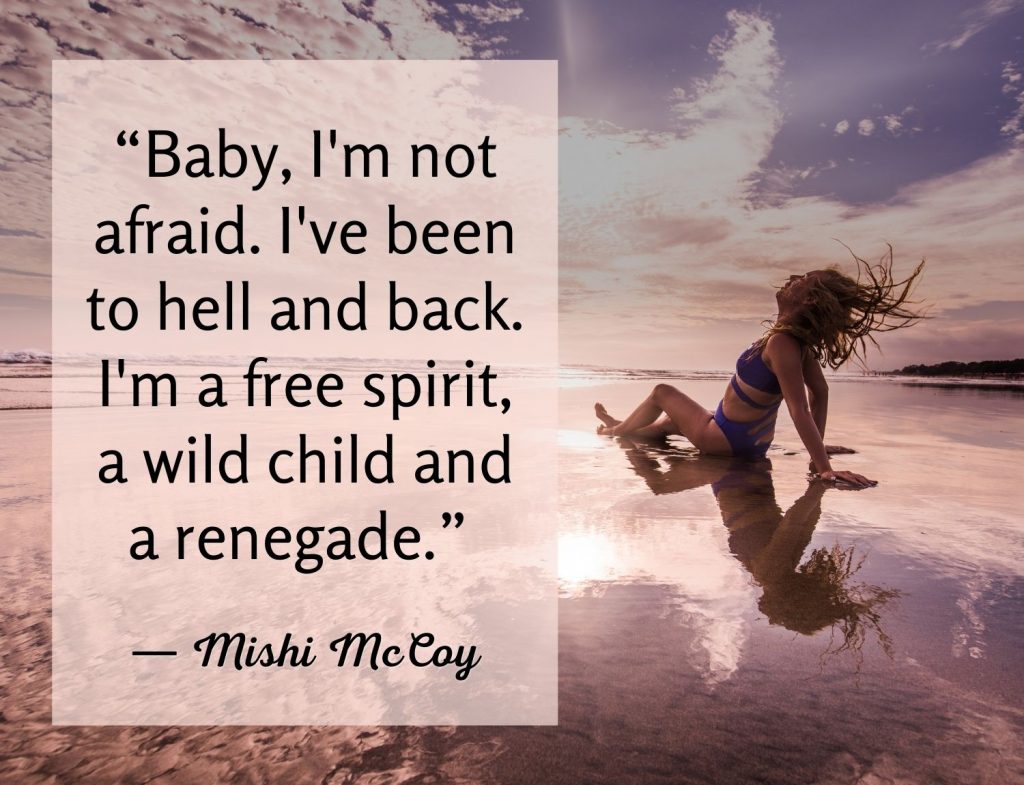 "To be strong does not mean to sprout muscles and flex. It means meeting one's own numinosity without fleeing, actively living with the wild nature in one's own way. It means to be able to learn, to be able to stand what we know. It means to stand and live."

–Dr. Clarissa Pinkola Estés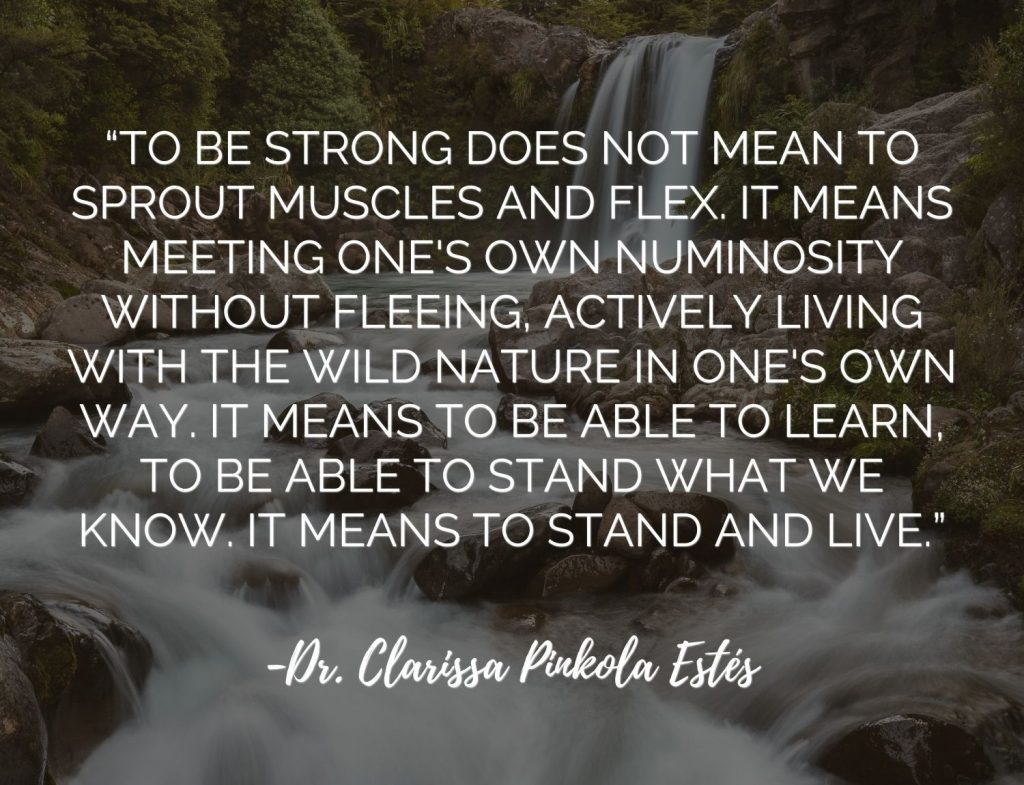 "I am apart of the group of wild ones, us women who speak to the moon.
We crave passion, live with wide open hearts and we wear our hearts on ur sleeves too.
Often told we are too much, but taming our spirit isn't something we'll ever do.
Love us as we are, we create our own rules."

― Nikki Rowe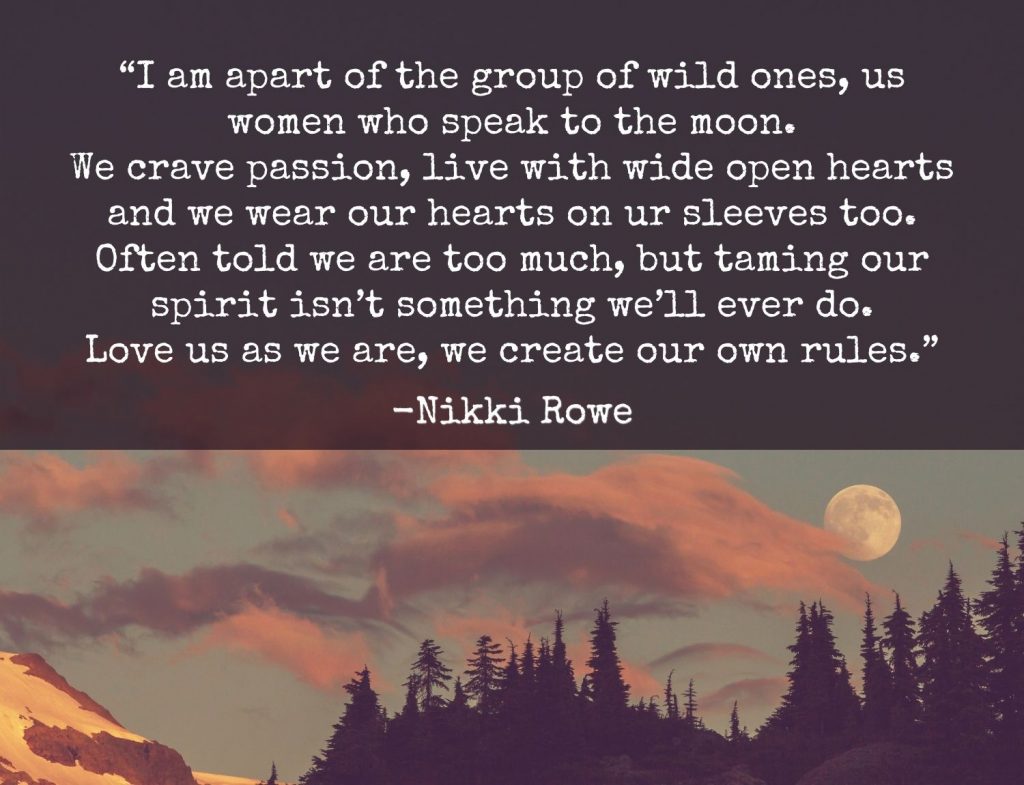 I am not afraid of storms, for I am learning how to sail my ship. – Louisa May Alcott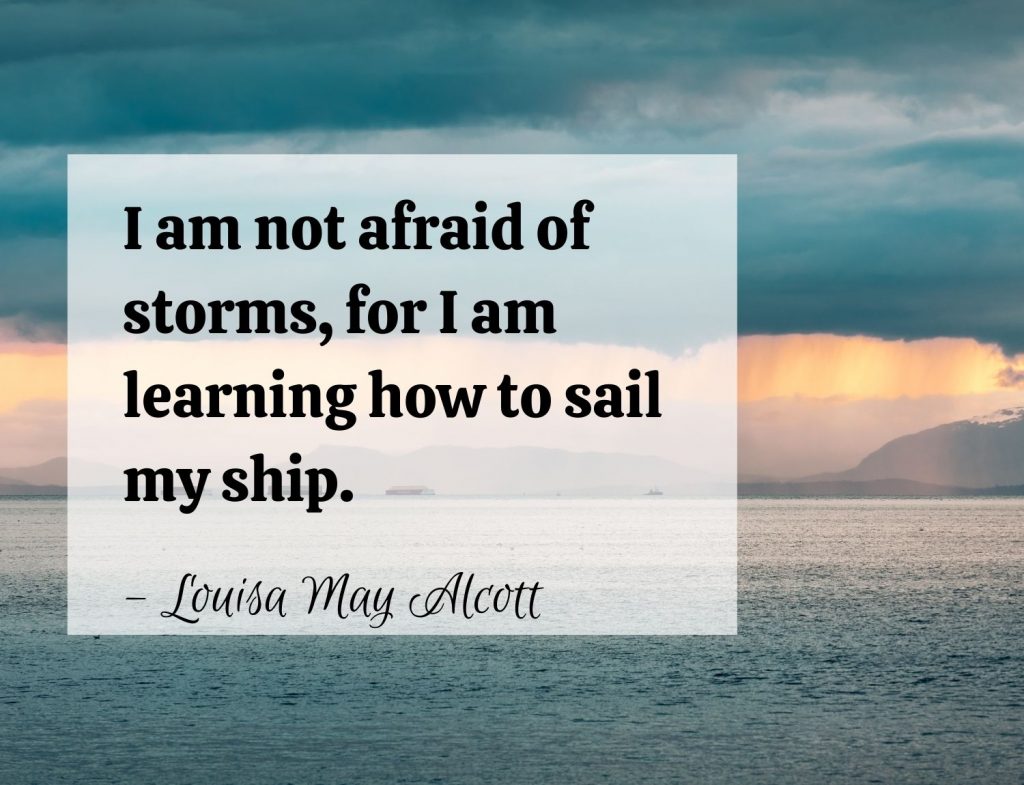 RELATED POST: 24 Books by Female Authors of the Twentieth Century
"She was like the sun,
She knew her place in the world –
She would shine again regardless
of all the storms and changeable weather
She wouldn't adjust her purpose
for things that pass."

― Nikki Rowe
"Wild women seek freedom and ooze authenticity.
No one can control them once they've felt free. No one can make them feel unstable or disobedient once they feel true to themselves.
They're no longer tamed living in a false reality. The wild ones choose to live truthfully and unquestionably."

― JefaWild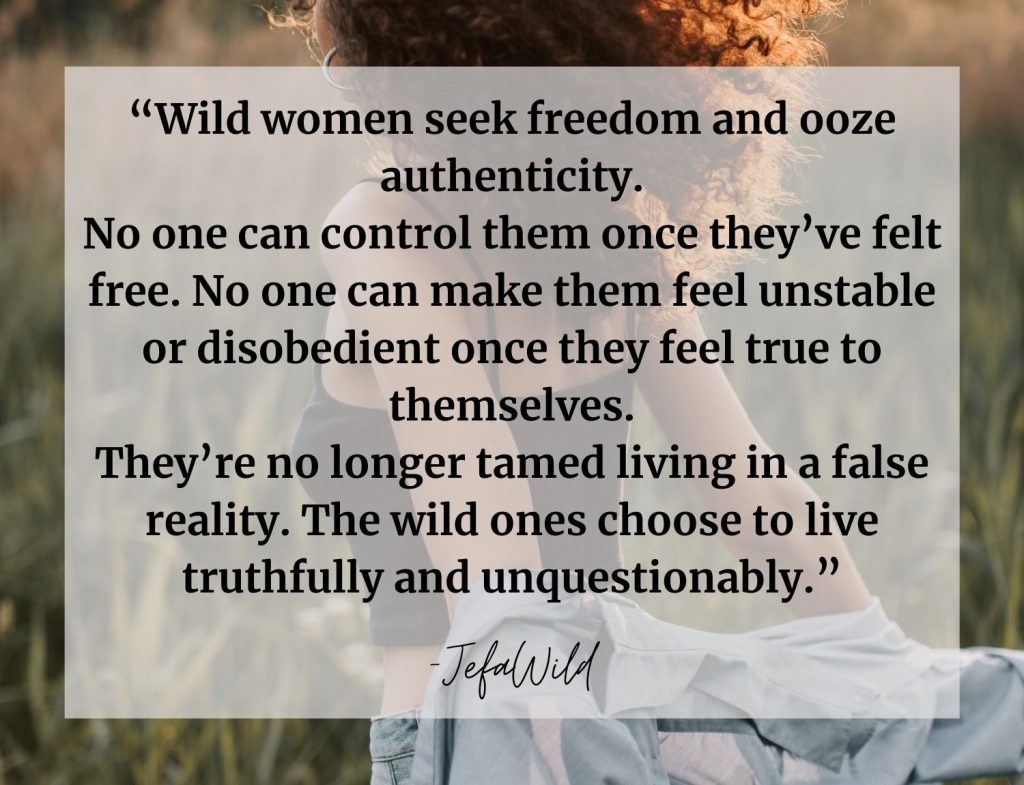 "You're under no obligation to be who people think you are. Change, grow, rearrange yourself. Free and beautiful things always bloom and spark with no holding back."― Charlotte Eriksson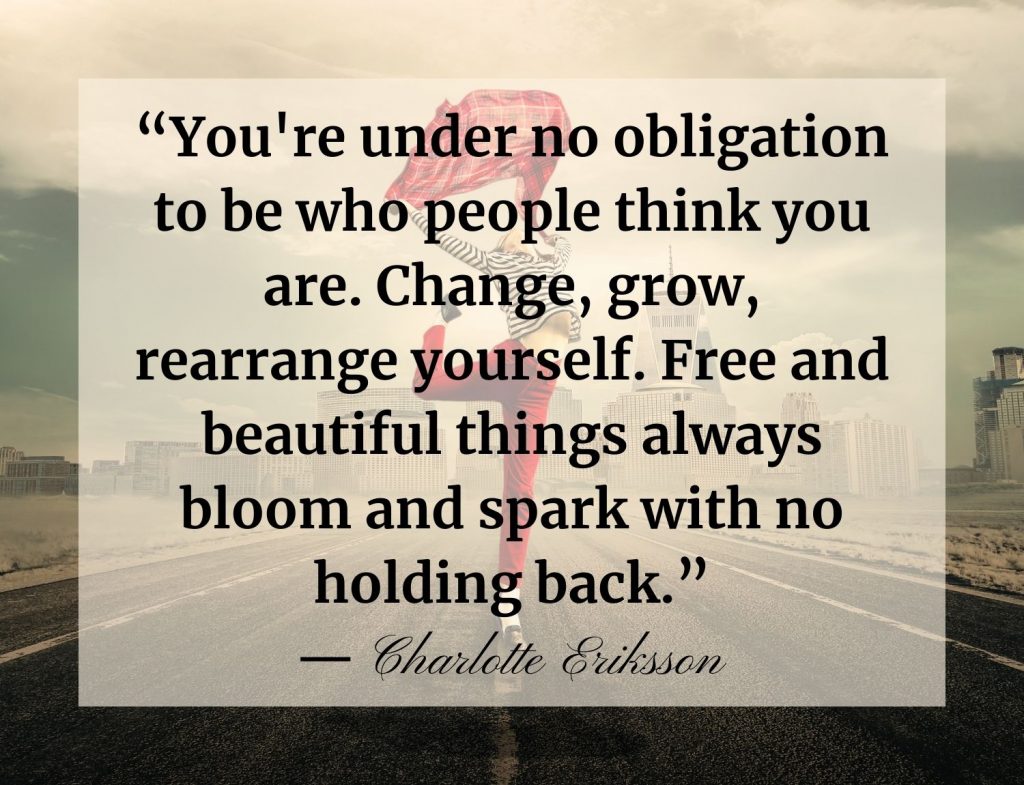 RELATED POST:
15 Ways to Live Boldly Without Fear
15 Wild Woman Songs for Your Fearless Playlist
Quotes About Love and Soulmates of the Wild Woman
"You can love her with everything you have and she still wont belong to you. She will run wild with you, beside you with every step but let me tell you something about women who run with wolves, their fierce hearts don't settle between walls and their instinct is stronger than upbringing. Love her wild or leave her there."

― Nikki Rowe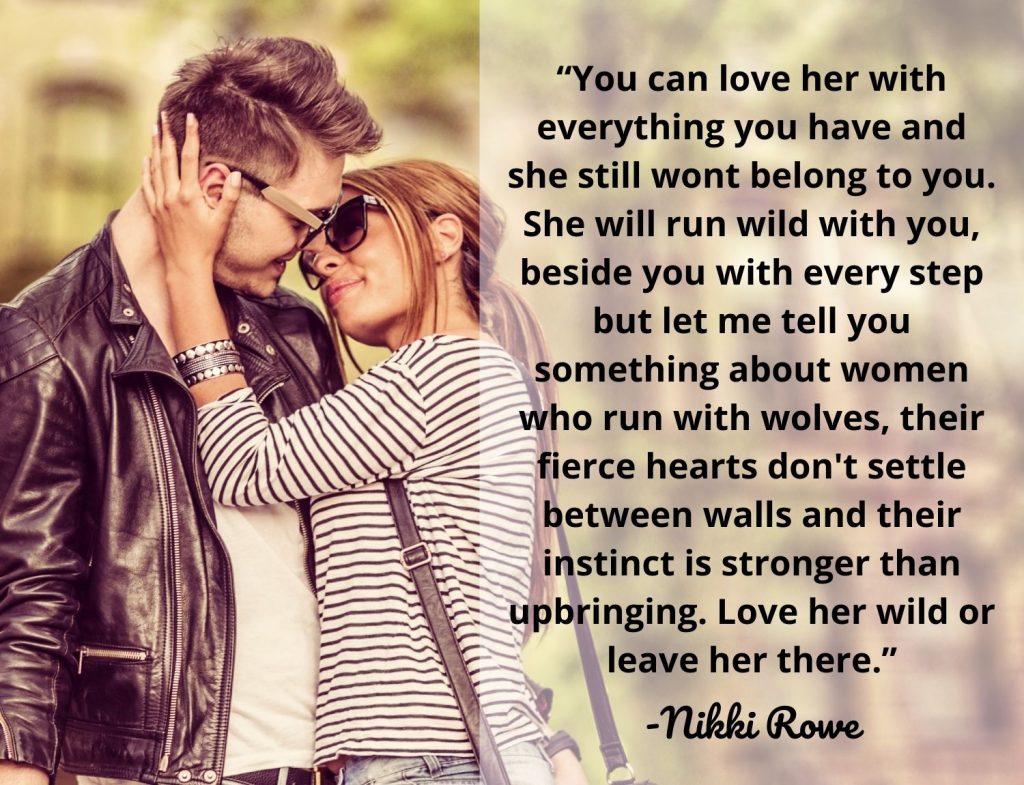 "Women often crave a mate who has […] endurance and the wit to continue trying to understand her deep nature."

-Dr Clarissa Pinkola Estés
"There is no one a wildish woman loves better than a mate who can be her equal." -Dr. Clarissa Pinkola Estés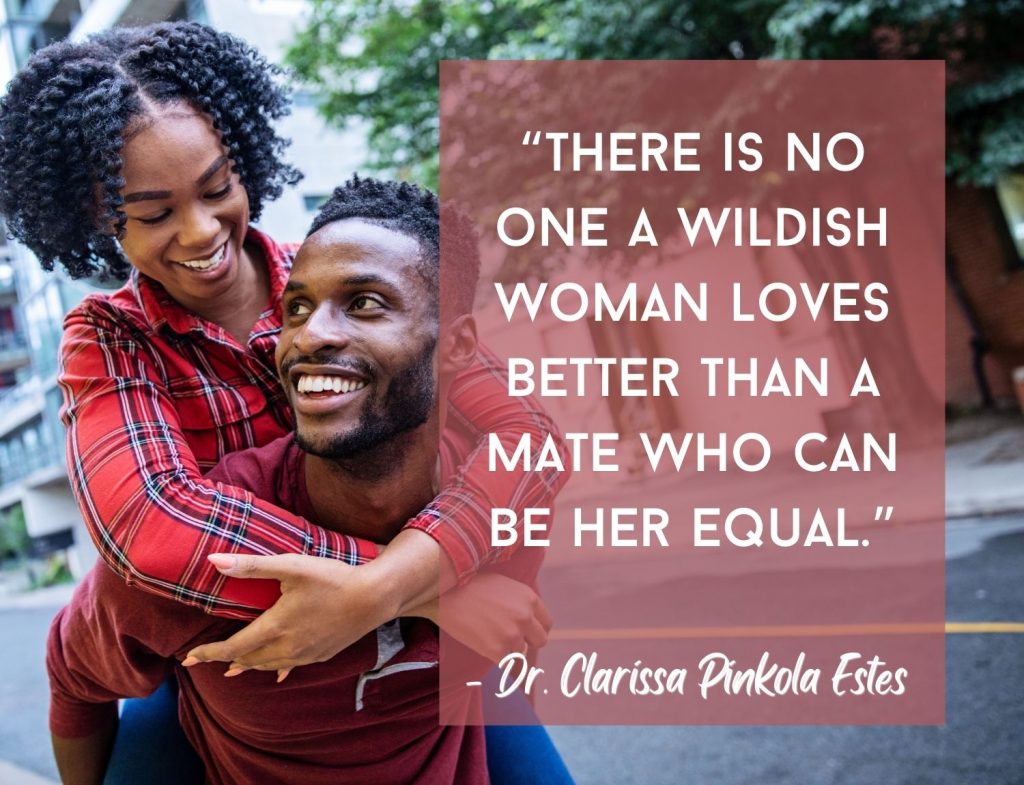 "Many speak to her but she's looking for the one who knows her souls language."

― Nikki Rowe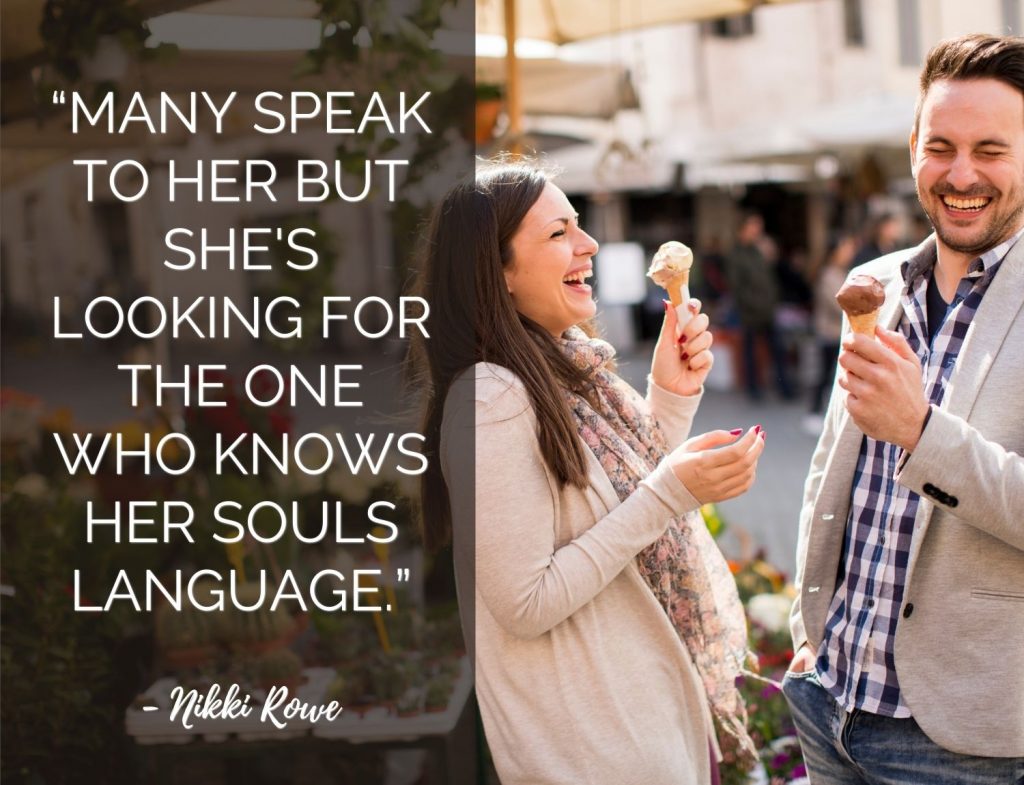 "Her wild tumbled hair – he loved those curls that defied gravity and rules with uniform indifference. Her head held, she swanned with a graceful saunter. She took his breath away."

― Sherdley S.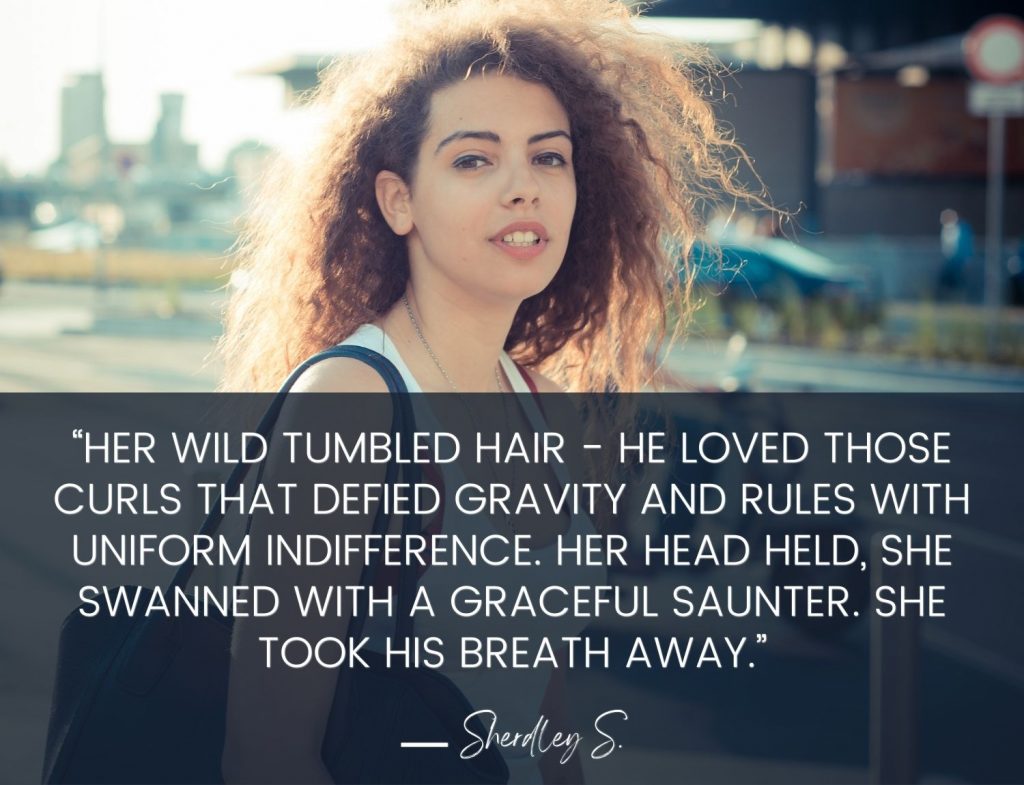 "Don't settle your wild, find a man who doesn't want to tame it." ― Nikki Rowe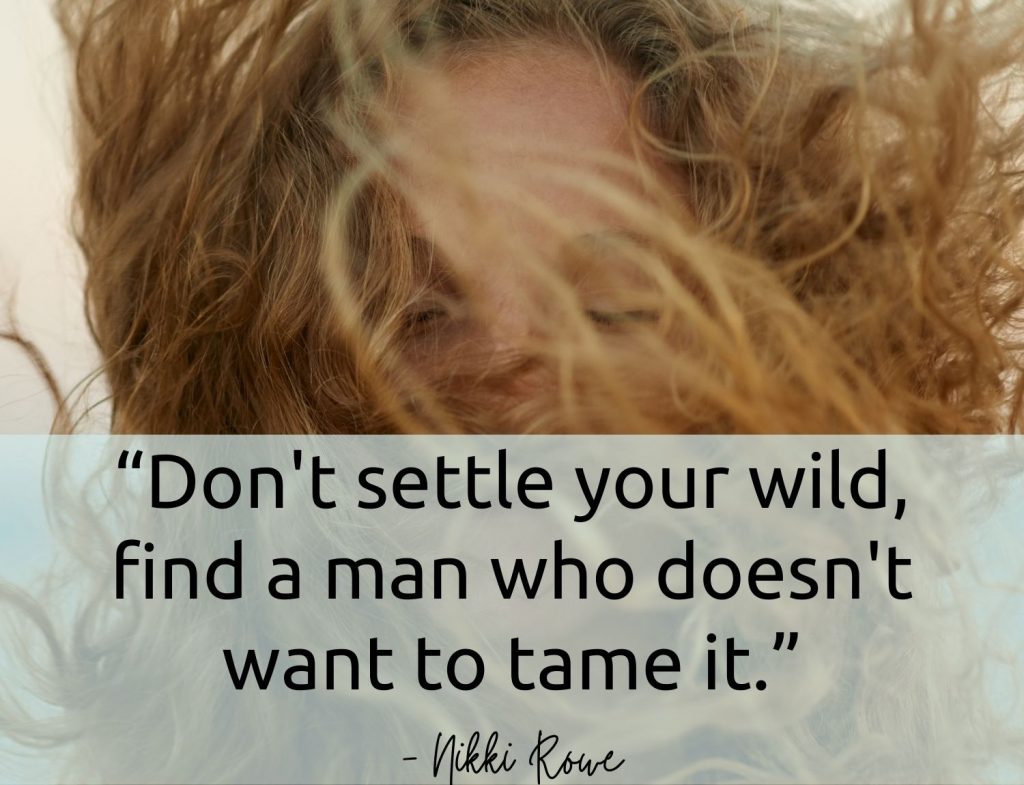 She was the type who chased, who danced into your life like a spring storm, and left you battered and quaking in the wake.

– Katherine McIntyre
RELATED POST:
How to Avoid Becoming a Bitter Woman
(More Quotes Below!)
Make sure you check out these posts about wild women before you enjoy more favorite quotes about your wild, feminine soul.
Embracing the Spontaneous, Wild Life
"Some days I am more wolf than woman, and I am still learning how to stop apologizing for my wild." ― Nikita Gill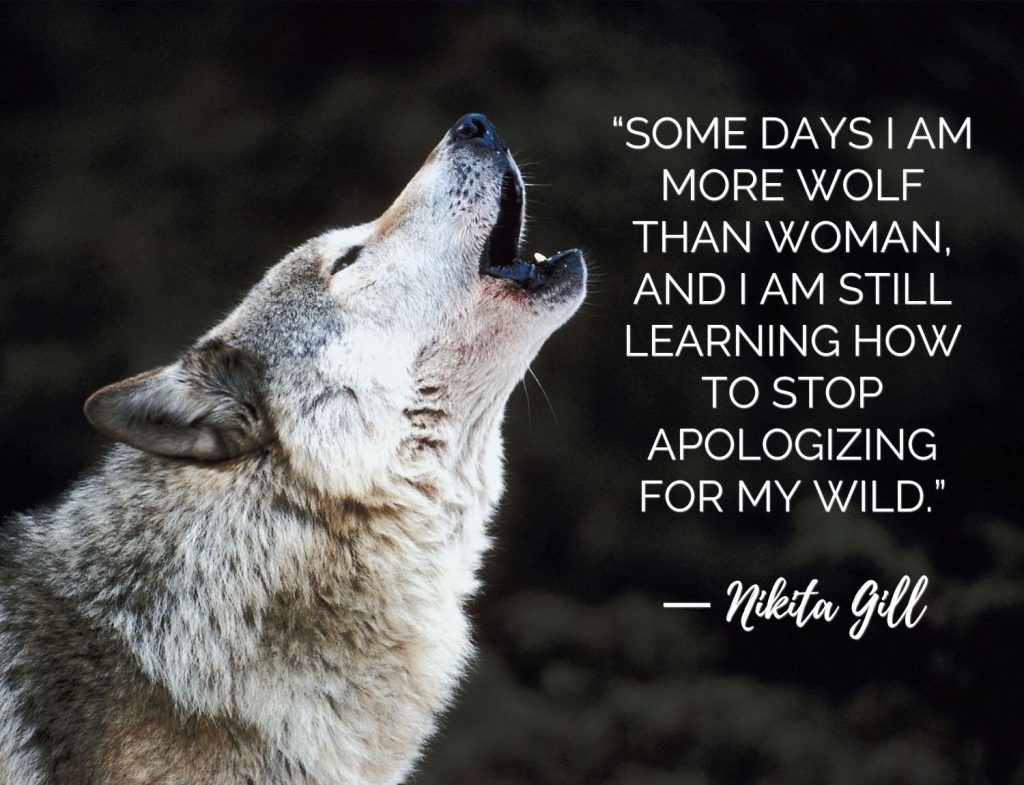 "And then there are the cravings.. Oh, la! A woman may crave to be near water, or be belly down, her face in the earth, smelling the wild smell. She might have to drive into the wind. She may have to plant something, pull things out of the ground or put them into the ground. She may have to knead and bake, rapt in dough up to her elbows.

She may have to trek into the hills, leaping from rock to rock trying out her voice against the mountain. She may need hours of starry nights where the stars are like face powder spilt on a black marble floor. She may feel she will die if she doesn't dance naked in a thunderstorm, sit in perfect silence, return home ink-stained, paint-stained, tear-stained, moon-stained."

–Dr. Clarissa Pinkola Estes
"My wild spirit is my deepest truth, my greatest expression and my highest love. It cannot be contained. It defies rules and explanations and logic. I embrace my untamed spirit and unleash her into a world that is meant to be filled with joy and love and laughter. I feel the wind in my hair, lift my gaze to the sky, raise my arms and invite the thunder. I remember how great it feels to be exposed and wildly alive."

― Adrienne Enns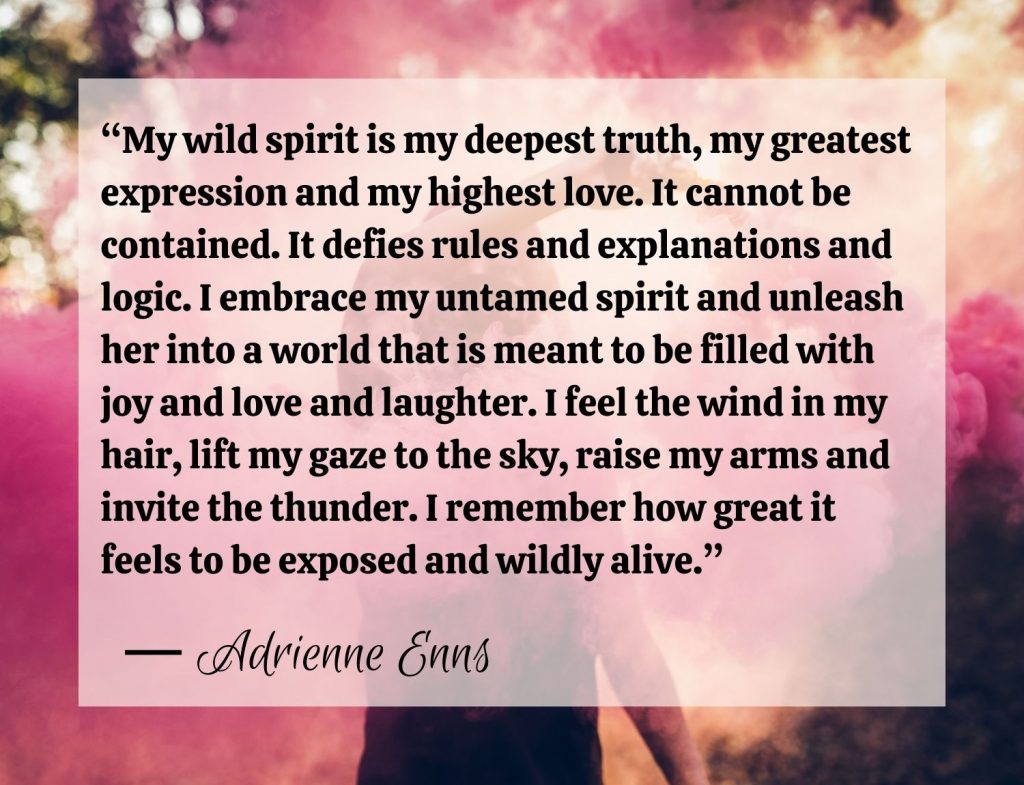 You could tell she was a free spirit, a gypsy, just by looking at her. A smile like that doesn't come from a sad soul. –Nikki Rowe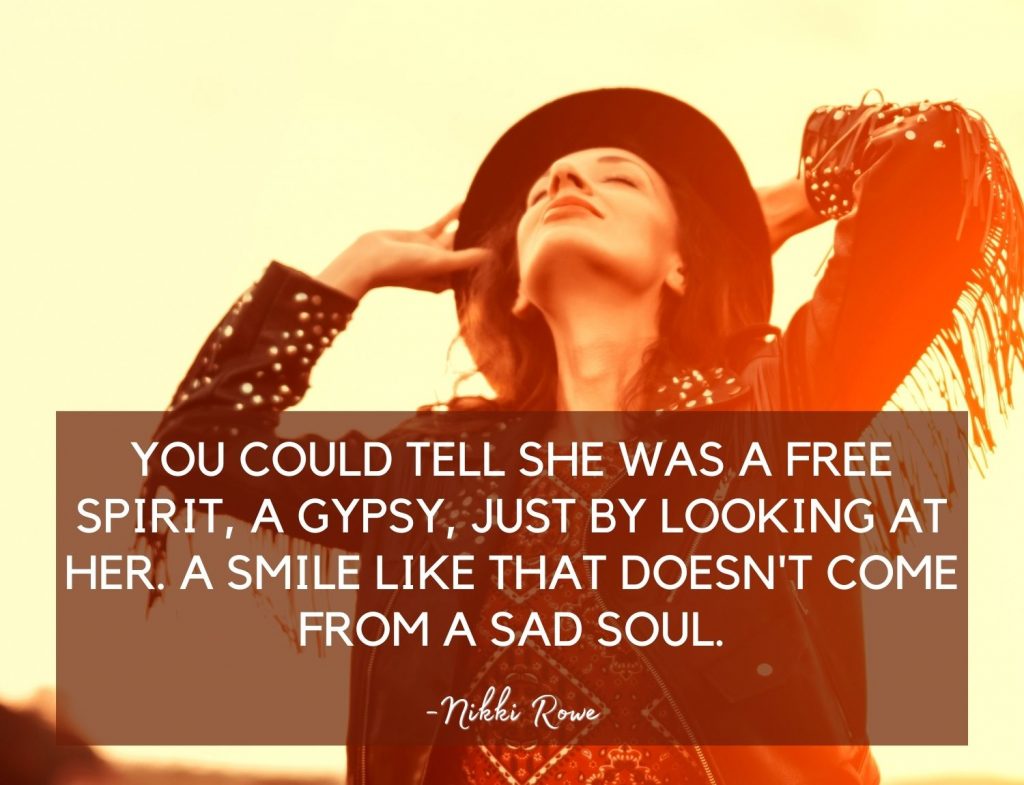 "I enjoy the wild things,
Call me at 3 am and tell me you're waiting at my door. Give me sunsets in different cities and road trips on dirt tracks not sighted on maps.
Whiskey for breakfast & cheap thrills for dinner.
Give me happiness in a smile and nothing of certainty but the way we make eachother feel.
There so much life in living while you're alive & I'd give absolutely anything to have it all with you."

-Nikki Rowe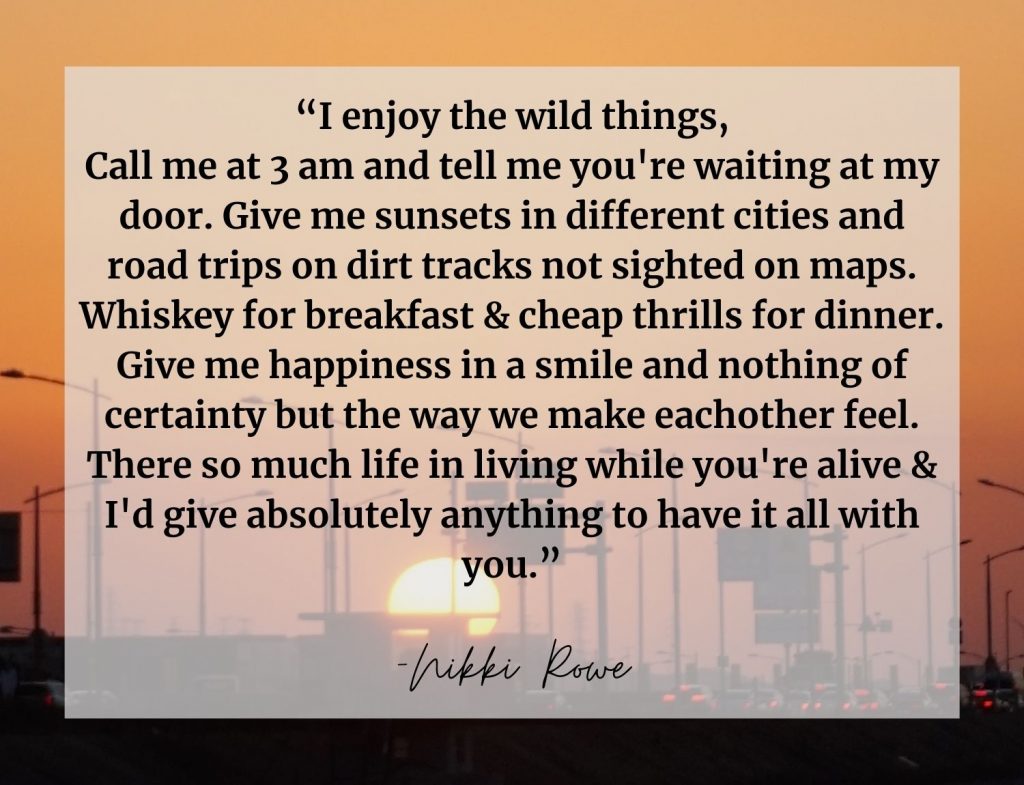 "Wild woman are an unexplainable spark of life. They ooze freedom and seek awareness, they belong to nobody but themselves yet give a piece of who they are to everyone they meet.
If you have met one, hold on to her, she'll allow you into her chaos but she'll also show you her magic."

― Nikki Rowe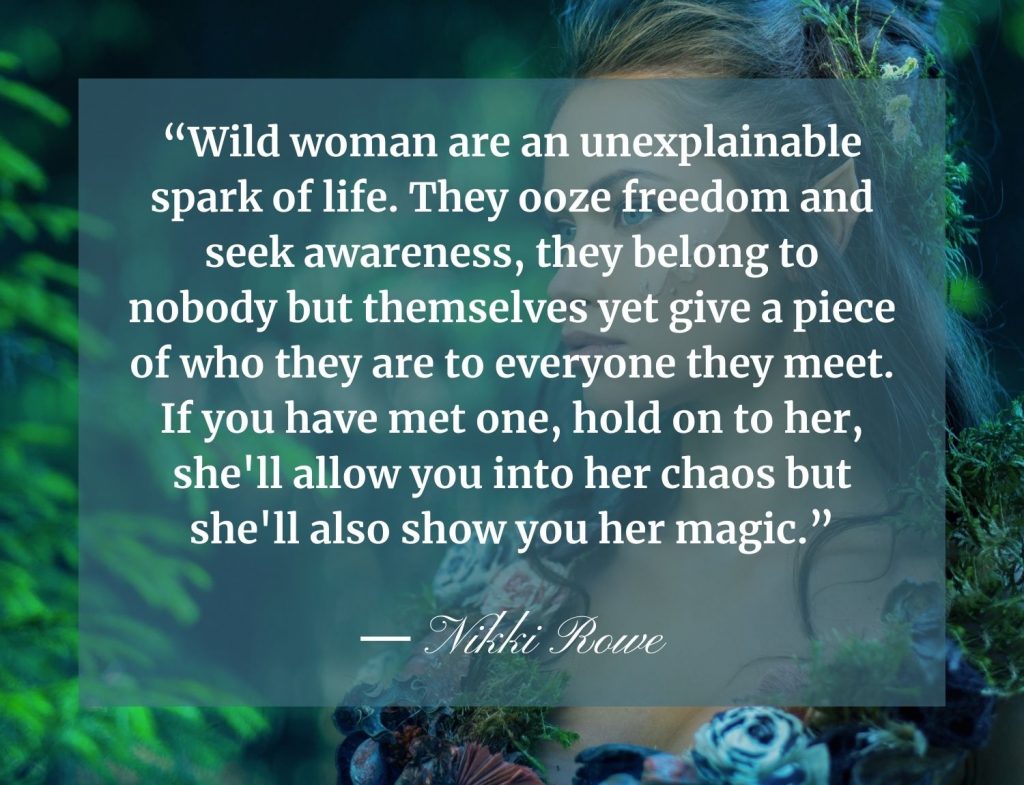 "I am not delicate.
I am skinny dipping at 2am;
I am dancing naked under the full moon and playing in the mud.
I am the reverberating echoes of a curse word ricocheting off the steeply sloping mountain you thought I couldn't climb;
I am bare skin in the deepest depths of winter; I am the song of courage, and the melody of freedom you long to sing.
I am a fearless mother.
I am a passionate lover; a devoted friend.
I am the healer, the witch, the nurturing of your wounds.
I am the heat of a wildfire, the rage of a storm.
I am strong.
Delicate things are pretty-cute, even.
But I am not delicate.
I am wild, fierce and unpredictable.
I am breathtaking.
I am beautiful.
I am sacred."

― Brooke Hampton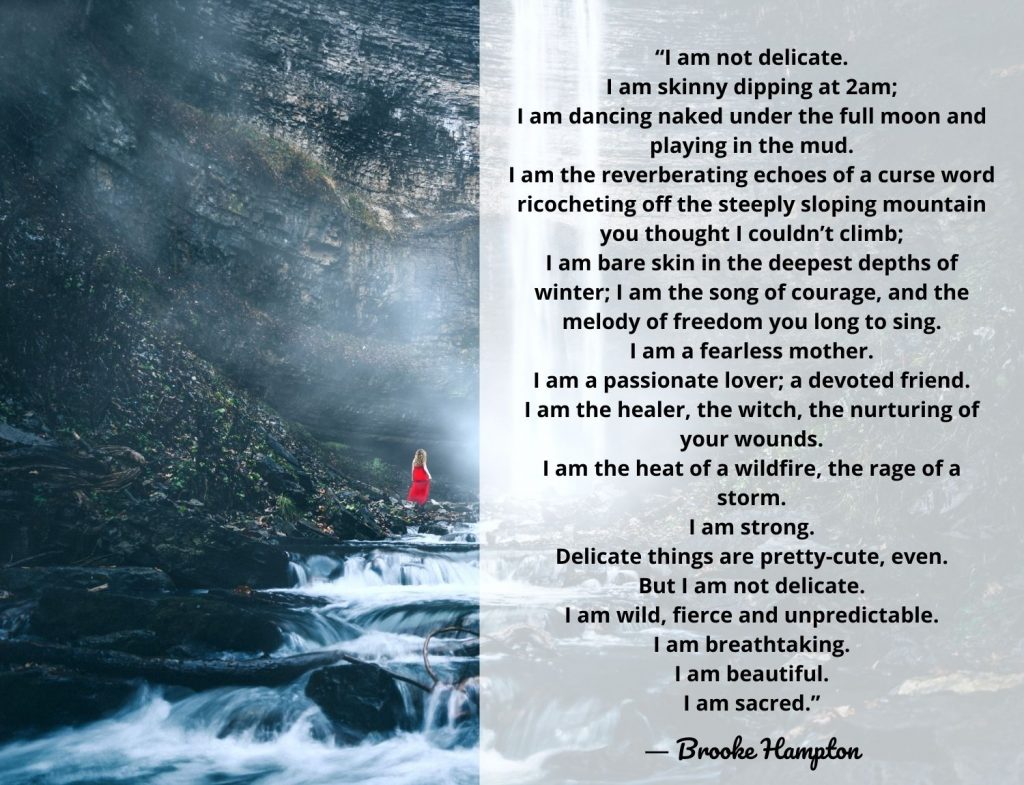 Female Friends and Sisters of Our Wild Souls
"It is deadly to be without a confidante, without a guide, without even a tiny cheering section." -Dr Clarissa Pinkola Estés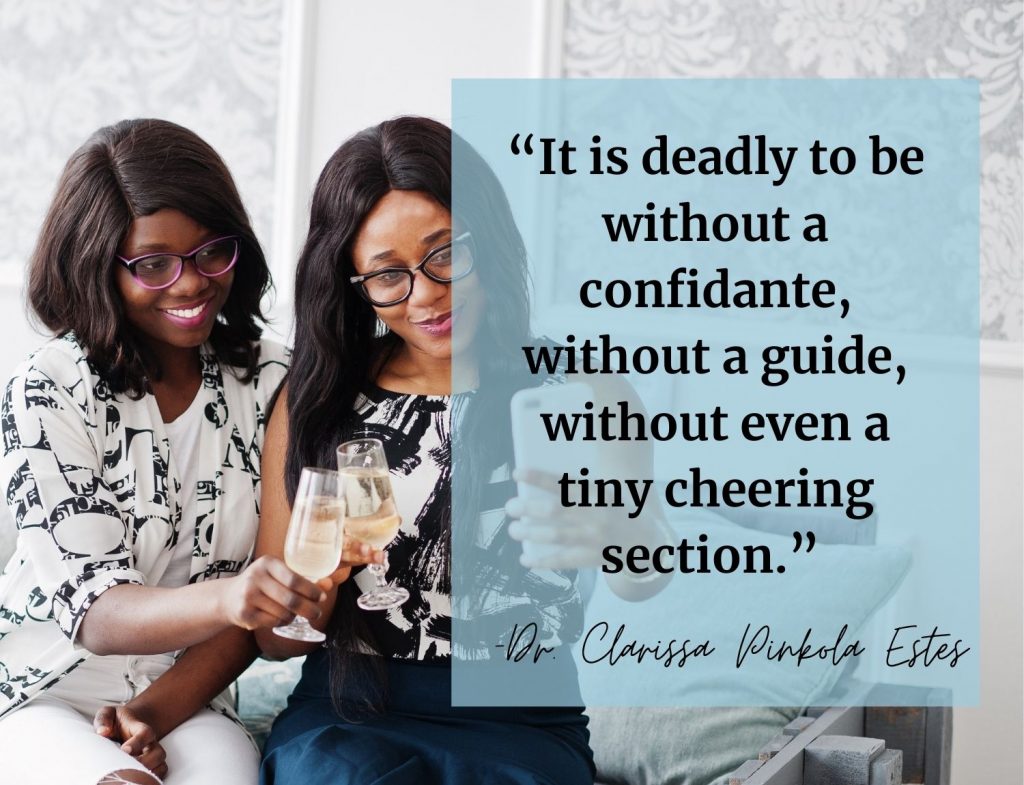 The loneliest woman in the world is the woman without a close woman friend.

-Toni Morrison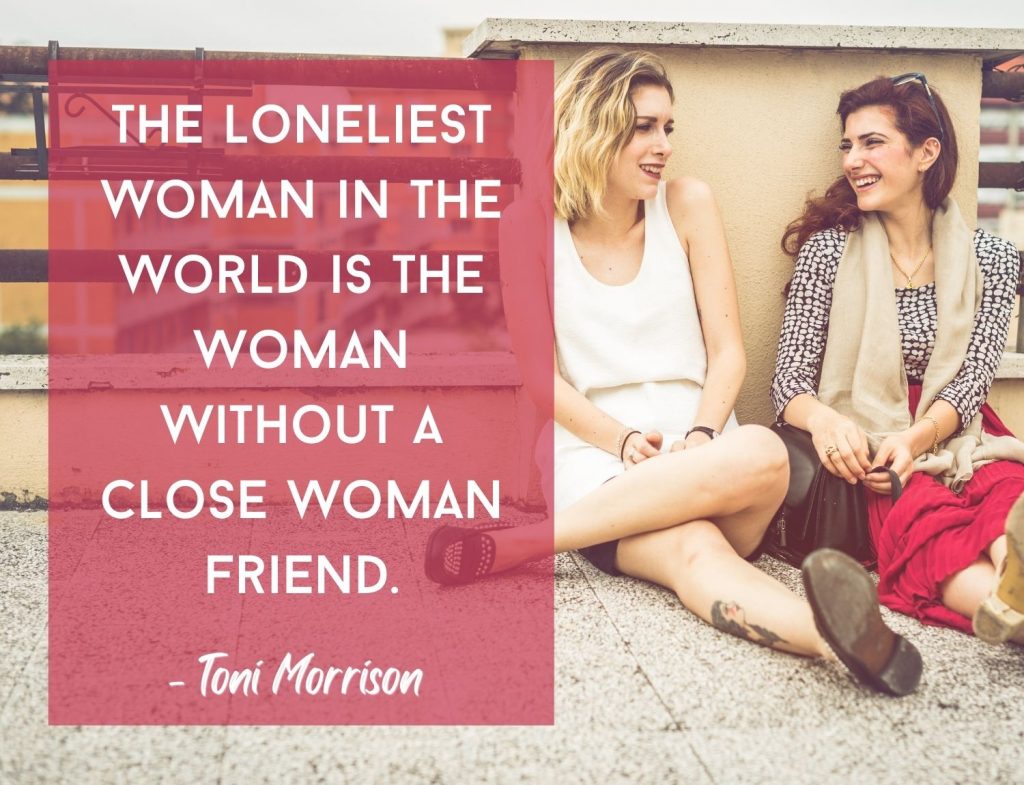 "One woman is a tiny divine spark in a timeless sisterhood tapestry collective;
All of us are Wild Women."

― Jan Porter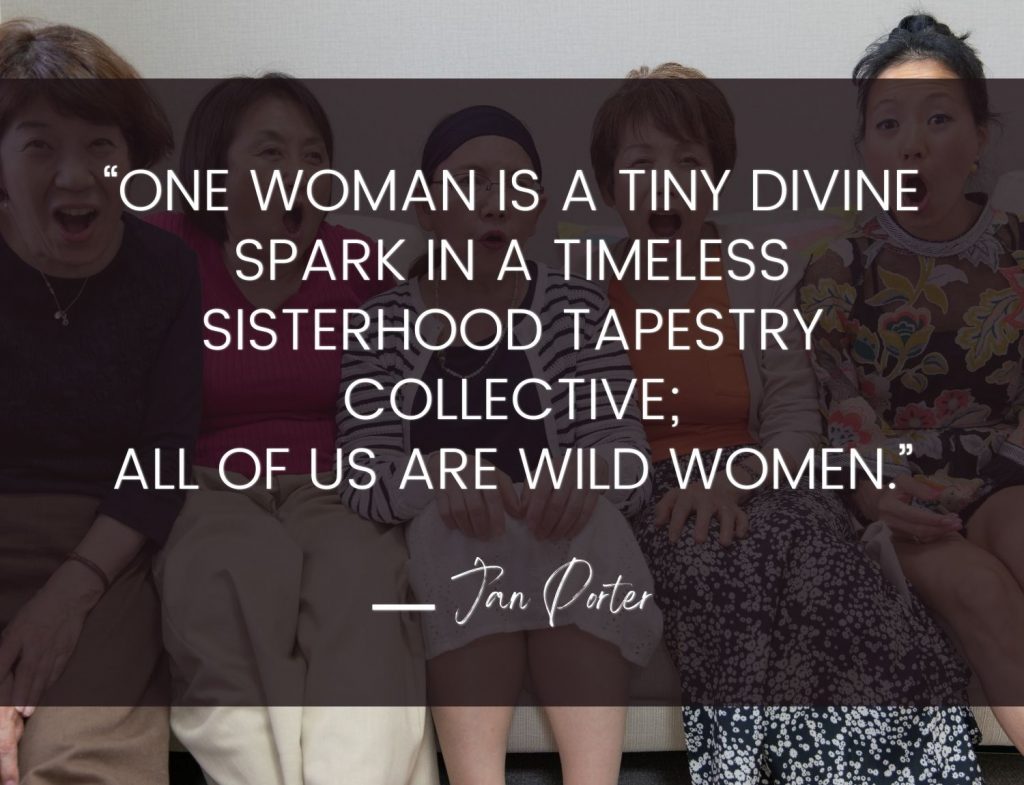 "She's a friend of my mind. She gathers me, man. The pieces I am, she gather them and give them right back to me in all the right order. It's good, you know, when you got a woman who is a friend of your mind." -Toni Morrison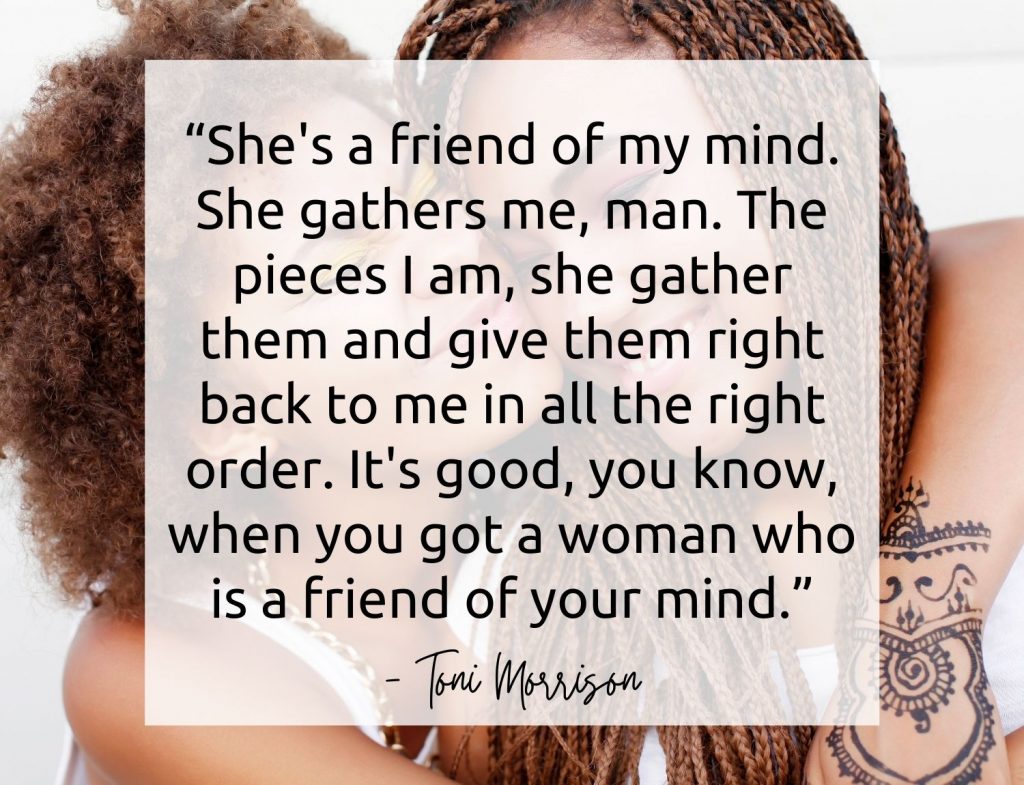 RELATED POST:
33 of the Best Quotes from Dr. Clarissa Pinkola Estes
Quotes About A Woman's Natural Instincts
I was made to be wild, wicked and free, to carve out my own crazy destiny, to find a place in this world where I can be the most authentic version of me. – Christy Ann Martine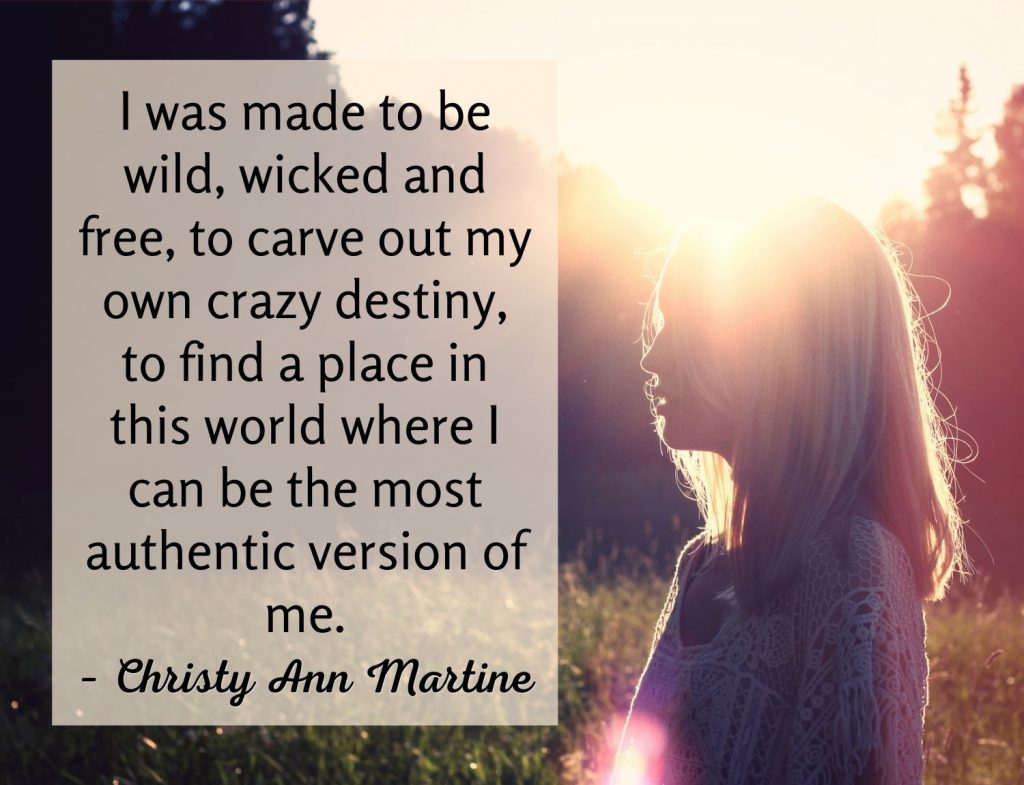 "As a woman lives them, she will understand more and more of these interior feminine rhythms, among them the rhythms of creativity, or birthing psychic babies and perhaps also human ones, the rhythms of solitude, of play, of rest, of sexuality, and of the hunt."

― Clarissa Pinkola Estés
"She called herself an angel, and wandered the world from girlhood till death. She lived every kind of life and dreamt every kind of dream. She was wild in her wandering, a drop of free water. She believed only in her life and in her dreams. She called herself an angel, and her god was Beauty."

― Roman Payne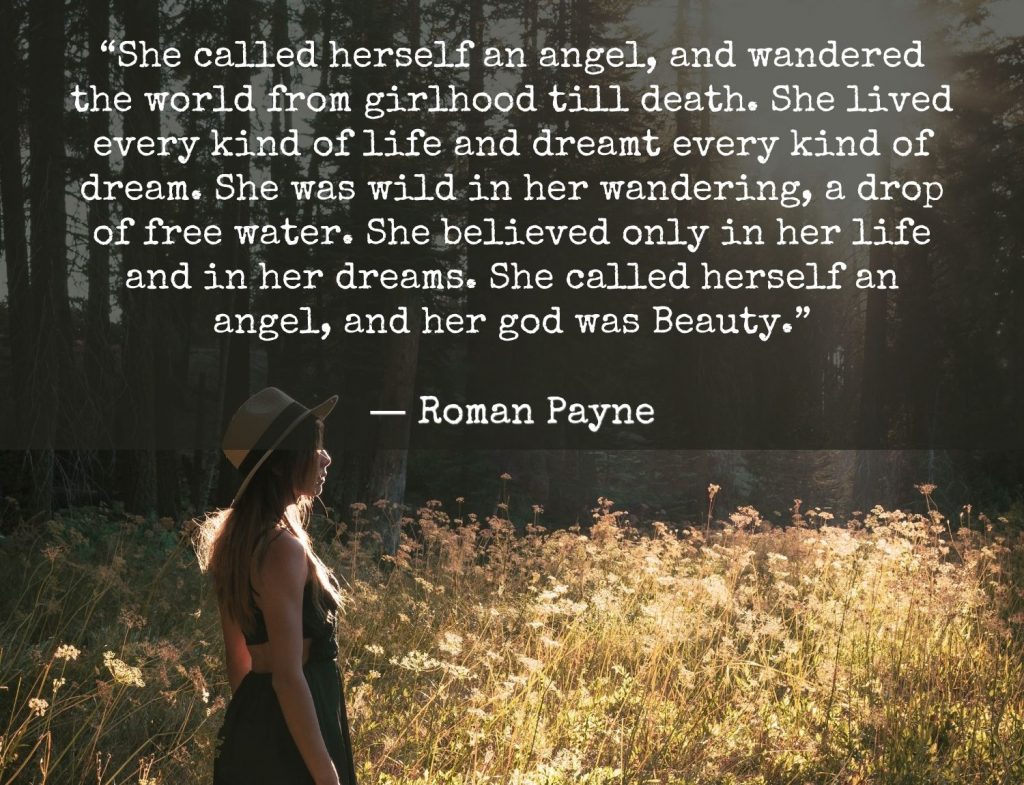 "She had this way of making you see life differently, a little ray of light in an ordinarily dim world."

― Nikki Rowe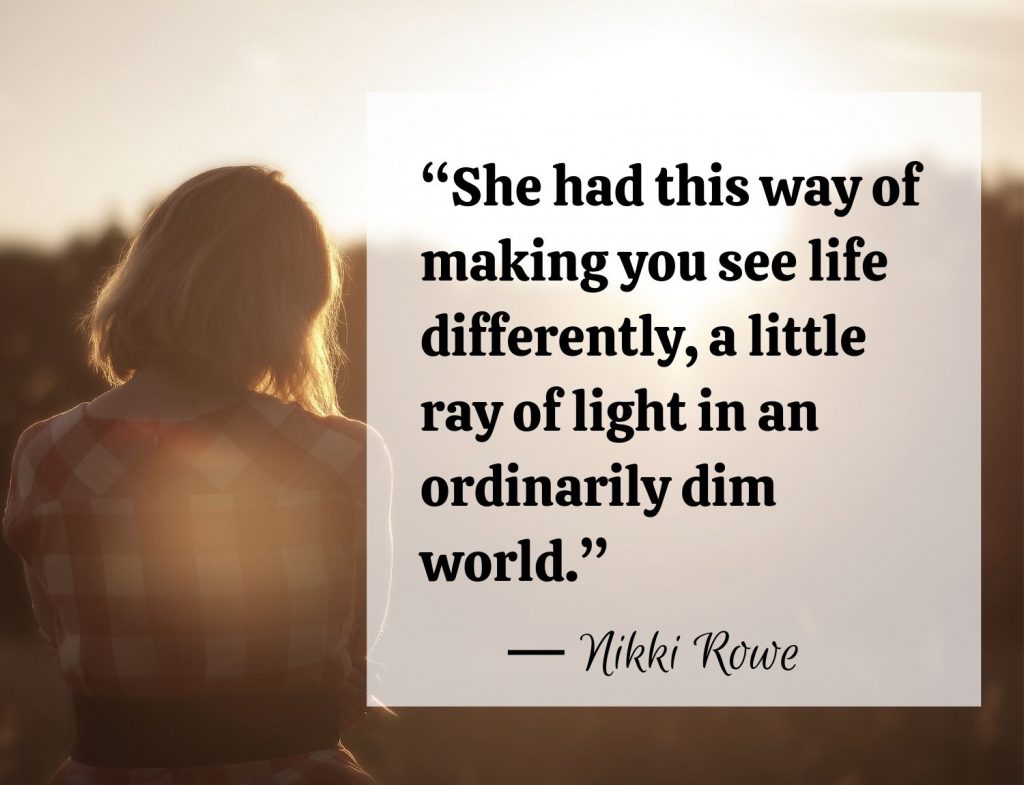 She had a gypsy soul and a warrior spirit. She made no apologies for her wild heart. She left normal and regular to explore the outskirts of magical and extraordinary. And she was glorious. – Michele Rose Gilman
"Women's curiosity was given a negative connotation, whereas men were called investigative. Women were called nosy, whereas men were called inquiring. In reality, the trivialization of women's curiosity so that it seems like nothing more than irksome snooping denies women's insight, hunches, and intuitions. It denies all her senses. It attempts to attack her fundamental power."

-Dr. Clarissa Pinkola Estés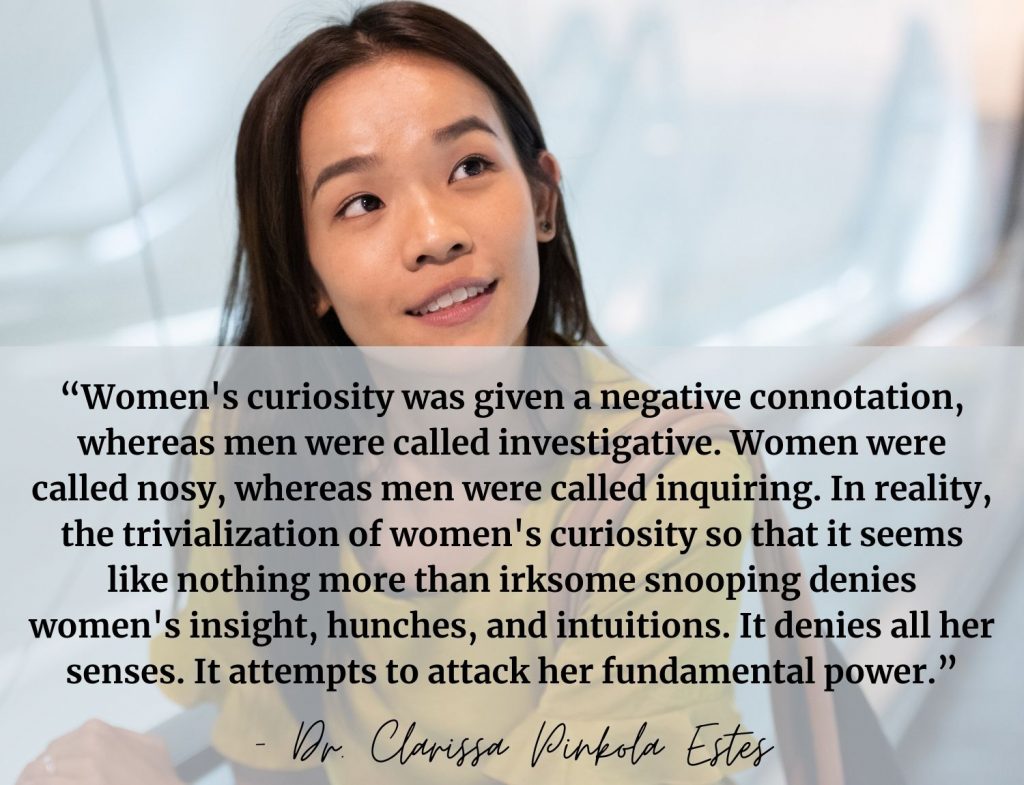 Some days I am the artist, Other days I am art and When life gets real weird, I become both.

-Nikki Rowe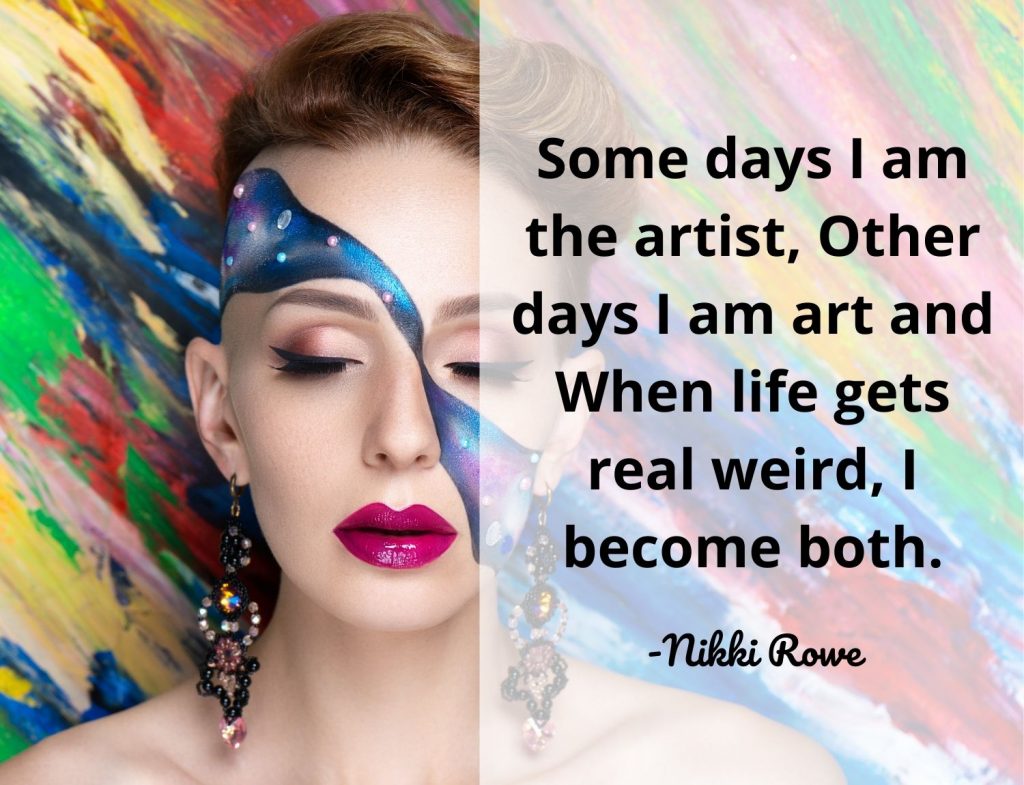 "A wise woman keeps her psychic environ uncluttered. She accomplishes such by keeping a clear head, keeping a clear place for her work, working at completing her ideas and projects. For many women, this task requires that they clear a time each day for contemplation, for a space to live in that is clearly their own with paper, pens, paints, tools, conversations, time, freedoms that are for this work only."

-Dr Clarissa Pinkola Estés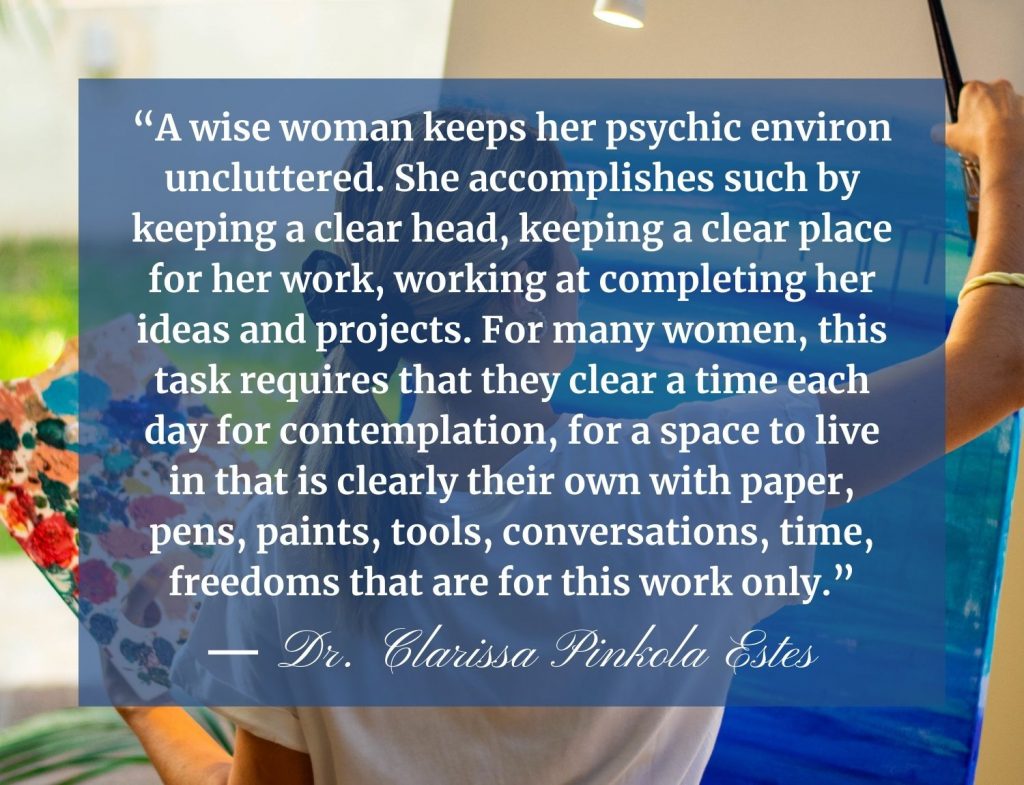 Wild Woman Quotes about The Depth of the Soul
"Bone by bone, hair by hair, Wild Woman comes back. Through night dreams, through events half understood and half remembered…" -Dr. Clarissa Pinkola Estés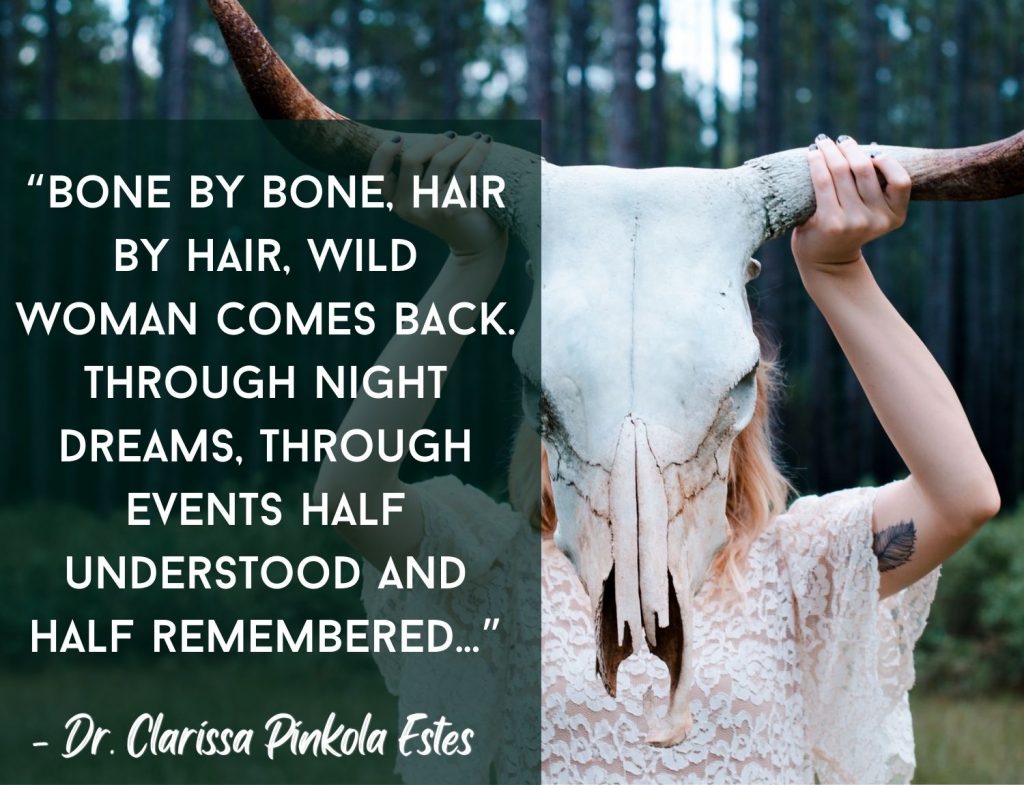 "I've lost my wild heart once. Twice. Too many times to count.
I've lost her most often when I've forgotten myself, when I've denied my own truths, when I've pushed down the need to create for so long that my heart…she finds better things to do.
The funny thing is, that the losing and the finding are interwoven.
We must lose our wild hearts from time to time, I believe.
We must so that we know why we need them.
We must so that we remember that in order to be found we must go into the wilderness.
Sometimes, it is only in the getting lost that we can find our way back home."

― Jeanette LeBlanc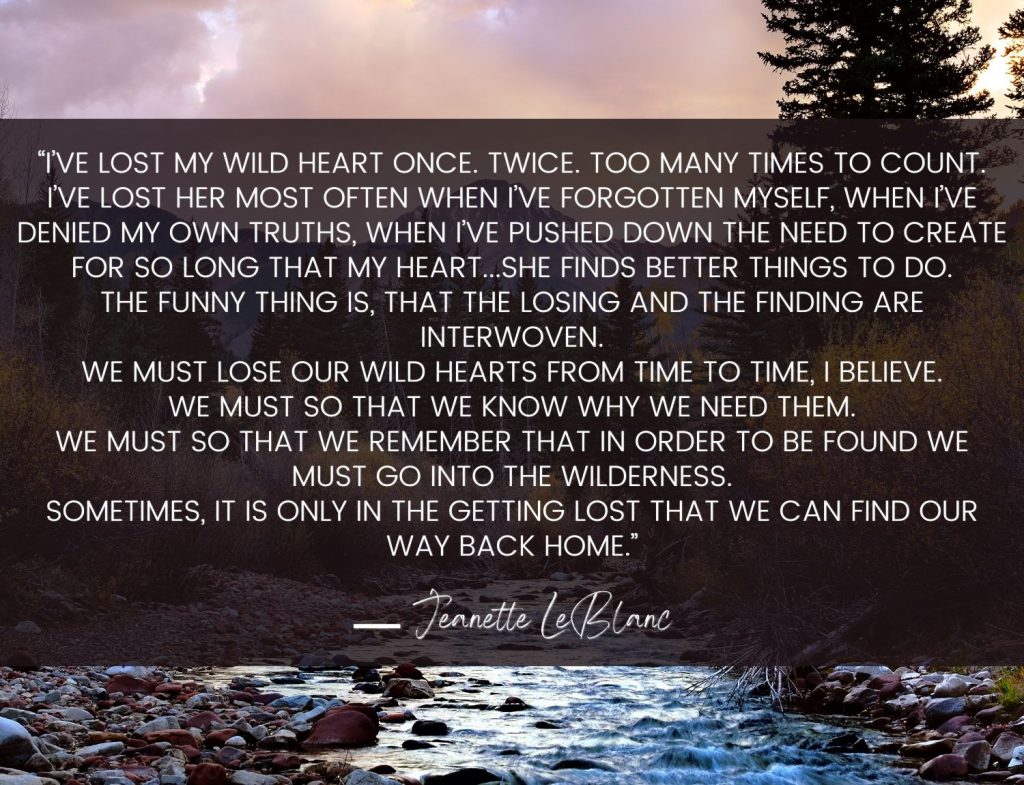 When she walked, it was as if the earth walked with her. -Kasia Urbaniak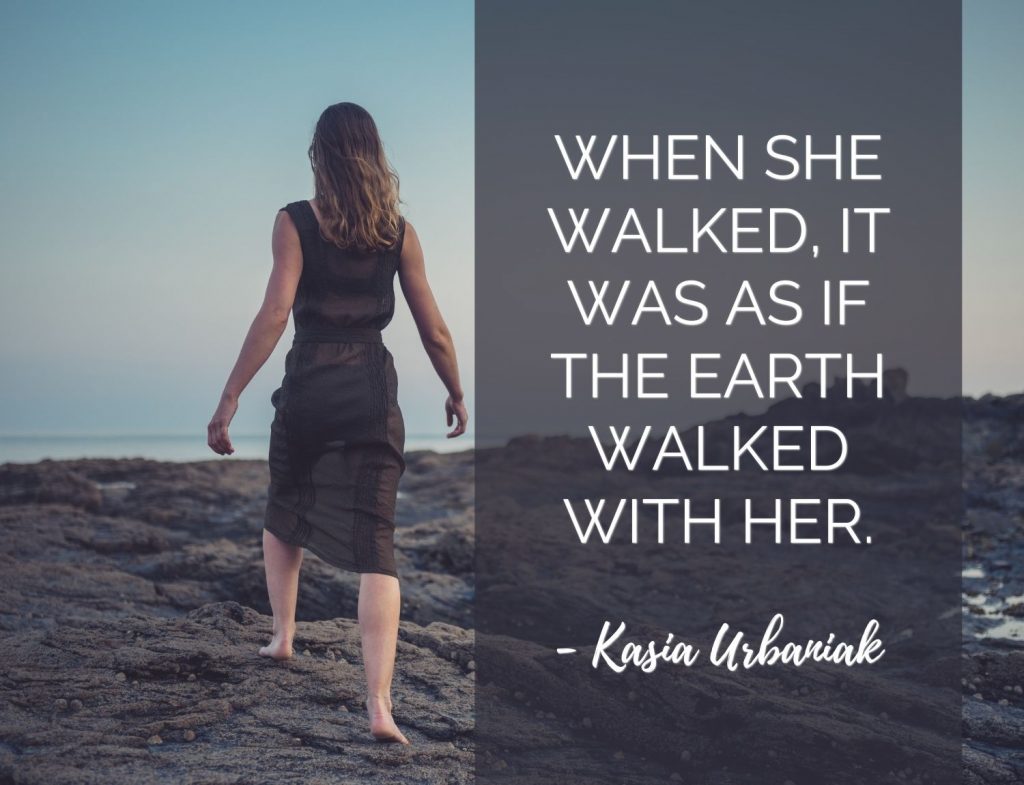 My favourite conversations are those with the universe, I speak all that I am and the most beautiful response flies a shooting star across the sky, it's proof ~ vibrations of light have the capacity to change our world.

– Nikki Rowe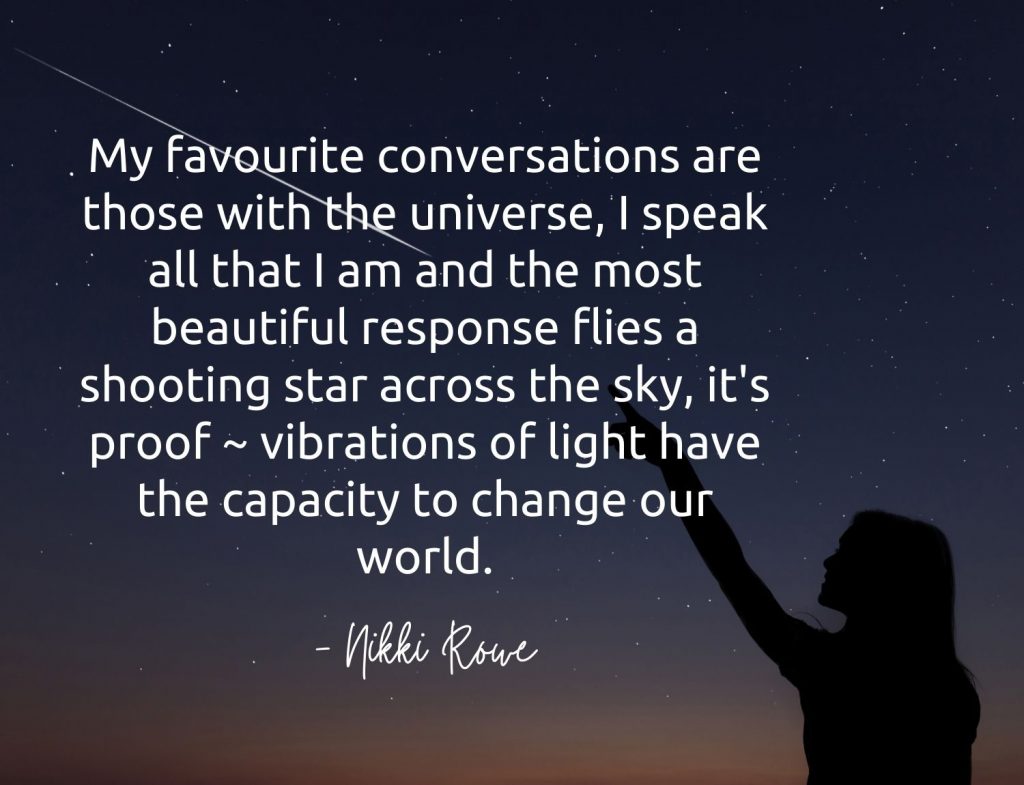 "But darling, we weren't given this wild soul just to merely exist. Our mission is to shake up the world, turn it upside down and show our fellow humans the difference between breathing and being alive." – Soeline
42 Wild Woman Quotes To Feel Wild and Free