Ready to use these 2021 affirmations to enhance your year? Put 2020 behind you and move on in a positive way. Let's go!
2021 Affirmations for a Mind-Blowing Year!
The new year is fast approaching! Are you going to use it to inspire positive change in your life?
2020 was a hell of a year. I'm pretty sure most of us will still be living in 2020 for a few months after New Year, or at least until we get a vaccine.
You're probably ready for a huge change. I know I am.
The New Year means turning over a new leaf, writing a new chapter in our lives, or sometimes just reflecting on the years behind us. That kind of thinking is powerful, because it can propel us into a new state of mind and a new state of life.
Just a few years ago, when I moved to New Mexico, I felt my life level-up in a way I hadn't thought possible.
Are you ready to level up your life for 2021?
You might also like these posts about Affirmations:
Using Affirmations to Crush Your 2021 New Year's Resolution
Affirmations for Your New Year's Resolution
Dr. Joe Dispenza Quote and Affirmations for Your New Mindset
Think about what you want in life and pretend you already have it
Call me crazy, but…
…I believe that old saying "Fake it til you make it" actually had something to it!
There is something to be said for stepping up each day like you're rich, like you have your dream job, like you're traveling the world on someone else's dime. I believe putting energy into the area that we want to see change not only gives us personal power, but it also send vibes to the universe that "THIS IS WHAT I WANT IN LIFE, AND I'M READY!"
If you want to be rich, check your bank account every day. Not out of stress. Not out of worry. Out of care. Nurture your bank account!
If you want to be thin and fit, look at yourself in the mirror every day and absolutely lavish yourself with praise. Be kind and caring. Learn to nurture your body.
You might not believe in manifestation, and that's okay.
But I hope you believe in mindset. YOU control your own mindset. Your mindset can bring health, balance, joy, love, and all kinds of jaw-dropping miracles into your life.
How are you going to make your mindset work for you?
2021 Affirmations Will Change Your Life
This year, I want you to make a change. I want you to use affirmations in 2020.
If you've read my blog before, you know that I'm ALL about mindset hacks! I LOVE affirmations, and I want to share these few tips with you.
Remember, affirmations work best when they meet the 3 following criteria:
1.) They are PRESENT tense.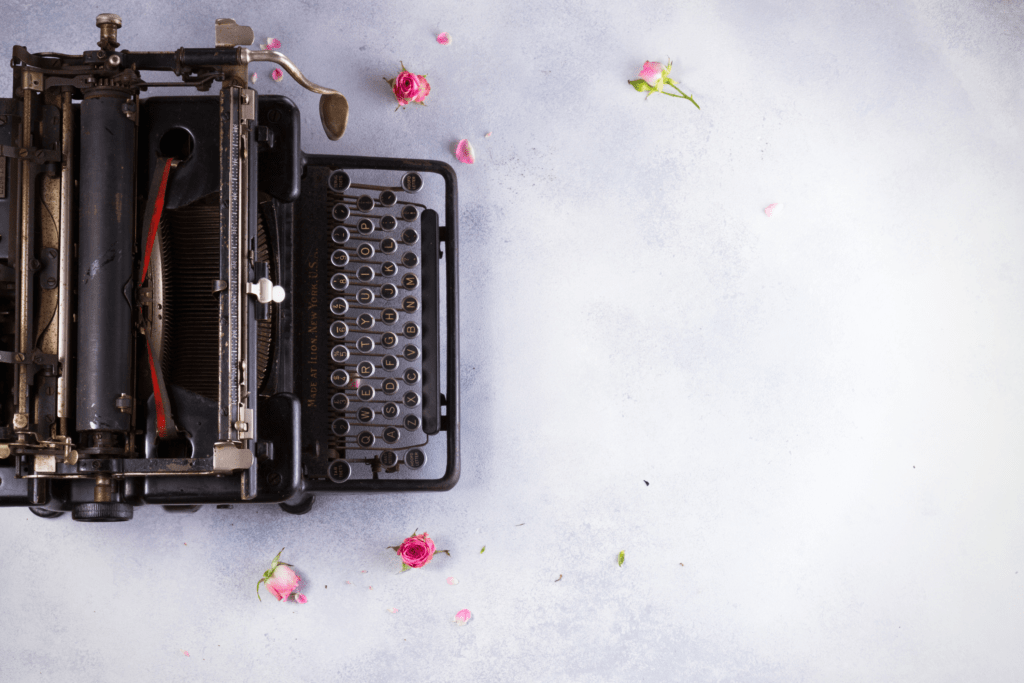 It is important to focus on how you're going to feel once you have achieved your goal—NOT how you feel right now.
"I will be a famous author." This is in future tense!
"I write every day to help me be a famous author" is better, but still not best.
Some good, present tense affirmations might be:
I'm a New York Times Bestseller!
My readers LOVE my 5 novels!
2.) They are POWERFUL:
"I have good self-esteem" is pretty poor, don't you think? Would you believe you?!
"I am a badass, sexy woman, mother, and entrepreneur who loves every second of her life!" That sounds pretty powerful!
I've said it before, but cussing can actually be therapeutic, so use all those nasty words!
3.) They are POSITIVE:
"I no longer accept toxic people in my life." Is an example of a negative affirmation. The words "No" and "Toxic" stand out.
"I only accept warm and generous people into my life." Yep, that does it!
RELATED:
What Are Affirmations and How Do They Work?
55 Positive Self-Esteem Affirmations to Build Your Self-Worth FAST!
Read on and use what you'd like for your own affirmations in 2021!
Another way to up your Affirmations game is through the use of Affirmation Cards! Use them regularly for a HUGE mindset shift!
Transformational Affirmations Ebook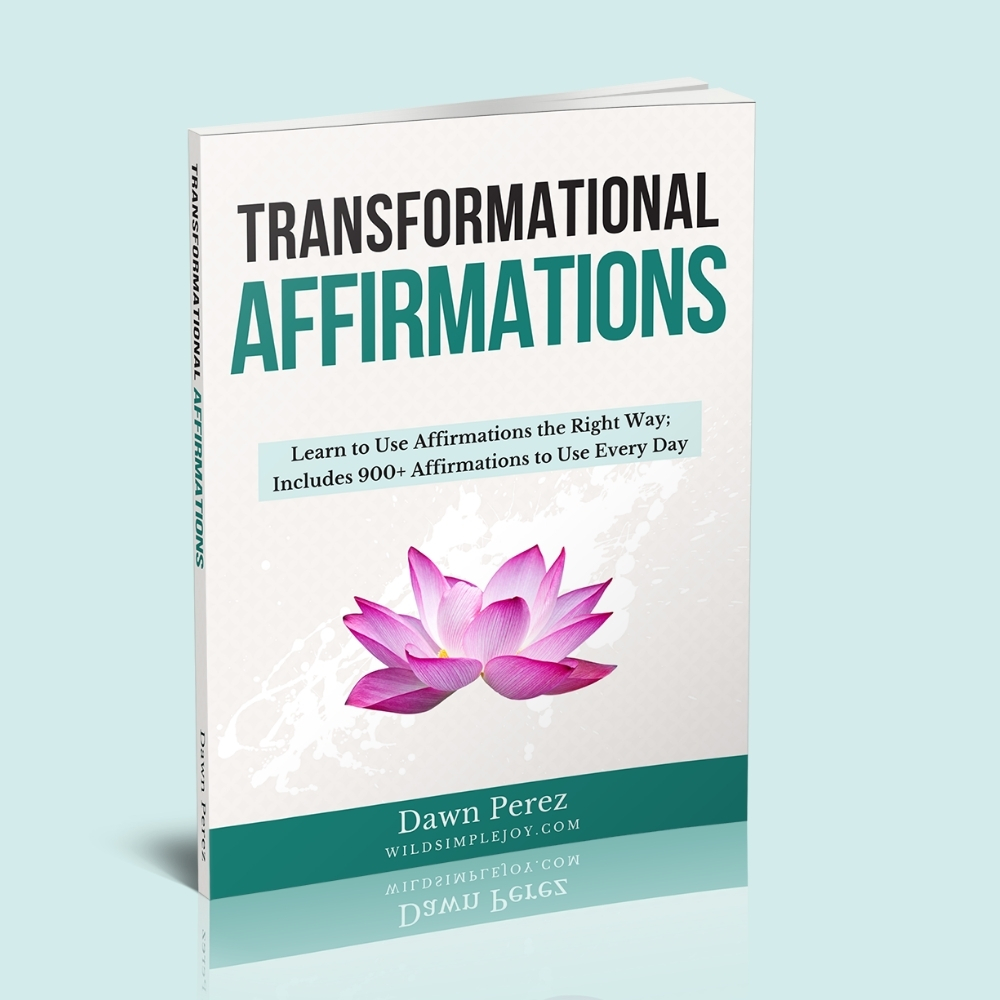 Affirmation ebook with 900+ Affirmations
This post and ALL 30 affirmation posts on Wild Simple Joy have been combined into a PDF ebook. If you feel that you will want to come back to this information again and have easy access to 900+ affirmations, then this might be for you.
Beautifully formatted with no ads. $12
16 2021 Affirmations for Positive Change
The past is gone! The future is here now!
I let go of the past and move into a powerful future
The universe is making all my dreams happen!
2021 is MY year. I have everything I've ever dreamed of!
Wonderful, mind-blowing things keep happening to me!
I am a magnet for amazing, knock-your-socks off miracles!
I am in alignment with the highest power.
I generate massive success!
I expect fantastic things to happen to me, and they do!
My life is limitless. I can achieve, have, and do everything I've ever dreamed.
2021 is a year of abundance and joy!
2021 brings me a beautiful, rewarding life!
I am happy to welcome wealth, health, and joy back into my life!
The Universe always has my back.
I am living the life of my dreams!
I am empowered and free!
2020 is behind me. I am free to live as I please!
Positive change is happening RIGHT NOW!
Wonderful things are happening this year!
Life has exploded into abundance in 2021!
2021 is my perfect year!
More Related Reading:
Affirmations for Self-Love
Find Love in 2021 with Affirmations!
Affirmations for Acceptance and Flow
Personal Word of the Year and How to Make it Successful!
New Year's Resolutions for Work at Home Moms
2020 Affirmations for Positive Change