It can be dreadfully hard to find acceptance when bad things happen in life. But these affirmations for acceptance will allow you to free yourself from the crushing defeat and begin to heal your mindset.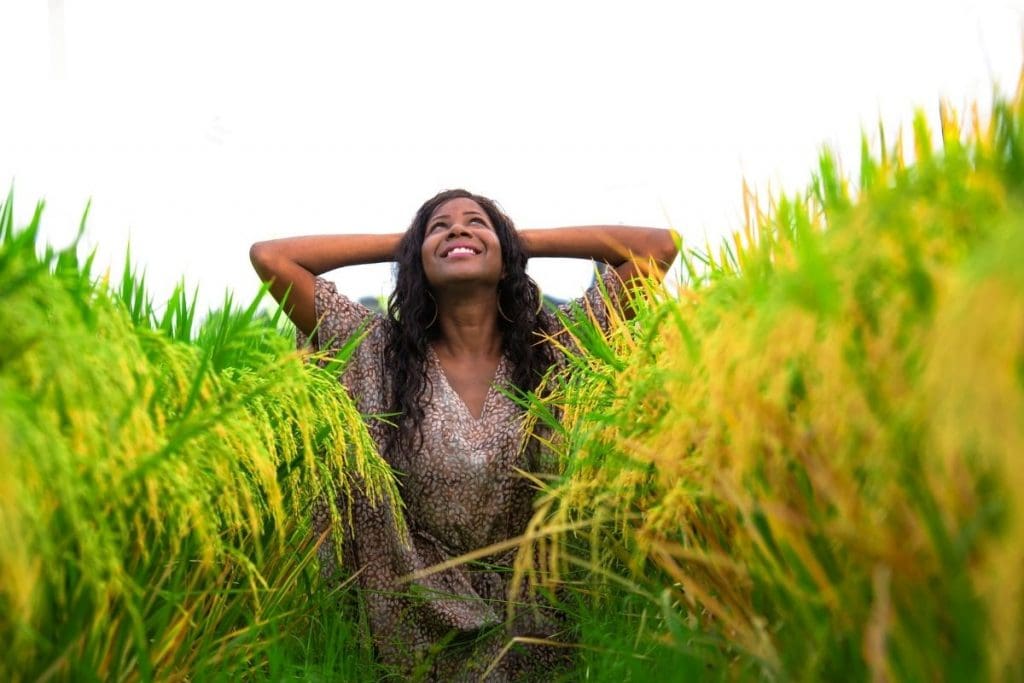 If you're like me, sitting at the end of 2020 feels both hopeful and sad. There have been so many things to happen in 2020.
For me, it started in late February, when I was reading "You Are A Badass" by Jen Sincero.
In one of the early chapters, Jen talks about how, when we start to break out of the mold of our status quo lives, sometimes it may seem like the Universe is sabotaging our plans.
As I read this, way back in February, I literally thought to myself, "We've been planning for some massive changes in our lives, have been erasing our limiting beliefs, and have both been working our asses off toward these goals. Aside from my site being down for 10 days in November due to a botched host migration, nothing terrible has happened yet…"
Famous. Last. Words.
The very next day, our house was broken into.
Two days later, that very weekend, all four of us got a nasty stomach virus and were basically throwing up for two days.
Three weeks later, the first coronavirus lockdown happened.
Two months later, two of my grandparents died within 5 days of each other (not COVID-related).
In October, I stopped talking with many of my family members over politics.
READ MORE: 11 Ways to Control Your Emotions for GOOD!
Finding Acceptance for the Bad Stuff in Life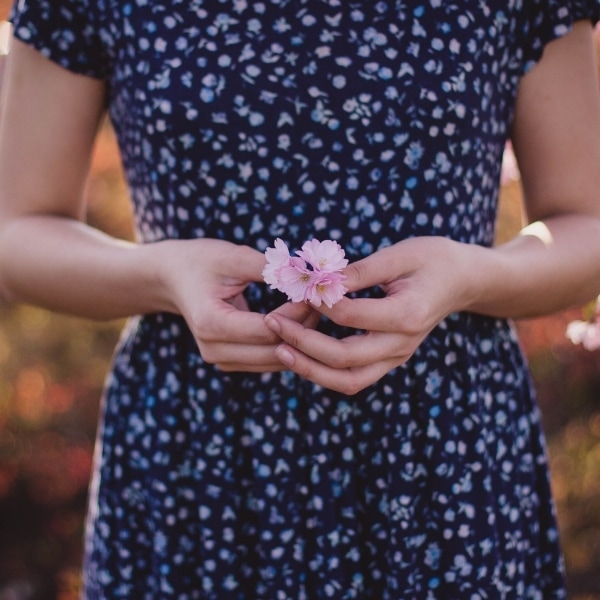 When the shit hits the fan, sometimes all we can do is breathe through it. Sometimes we cry, sometimes we laugh.
The key is to allow our emotions out. If you're sad, feel sad. Just don't unpack and live there! Because things will get better!
So if you're feeling defeated by things you can't control, here's a few affirmations for acceptance, allowance, and flow to move through the pain and to heal your mindset!
Remember, as you say these affirmations, actually relax your body. Feel the flow of energy. As difficult as it may be, really feel your acceptance.
Because attaching elevated feelings to these powerful words is a huge part of what heals our mindset, and if you believe in the power of energy, it also draws our desired circumstances to us.
READ MORE: Learn to Let Go of Control
Dr. Joe Dispenza Quotes and Affirmations
Affirmations for Joy and Happiness
42 Positive Affirmations for Acceptance
I accept everything in my life.
As I go through life, all situations help to empower me, inspire me, and give me direction.
I accept the small joys woven throughout my life.
I accept responsibility for my words and actions.
I humbly accept that which I cannot change and happily take on that which I can.
I am full of acceptance and love.
I give freely.
I relax, allow, and release.
I fully accept my reality.
I am fully grateful for everything in my life.
I allow and accept all of my life into my heart.
I embrace that which teaches me and empowers me.
I use everything in my life to lift myself up and empower myself.
I accept that I, like everything in life, will die one day.
I embrace the power that I have RIGHT NOW.
I accept the power of the universe.
I concentrate my energy on the fabulous things in my life and let everything else go.
I have amazing things happening in my life!
As I accept that I have the power of the Universe in me, I also accept and allow everything else to flow.
I am in flow.
I accept life as a stunning manifestation of my thoughts and beliefs.
I allow light of the Universe into my life.
I allow my life force to flow.
I accept myself as I am.
I accept compliments.
I accept others as they are.
I give positive thoughts and feelings freely.
I find the learning opportunity in every situation.
I give and accept money easily.
I am at peace with myself.
I dig deep when I am doubting myself to find the power of my soul.
I let go.
I accept and embrace the past and what it has taught me.
I acknowledge all the amazing things that life has taught me over the years.
I accept that which I cannot change.
I belong.
I love and accept myself.
I accept my differences and the things that make me unique.
I live each day with total acceptance in my heart.
I let go of control and allow my life to flow.
I accept the things beyond my control.
I am open to receiving beautiful things in my life.
PIN THEM BELOW:
HERE'S A LIST OF SOME AFFIRMATIONS WE HAVE ON WILD SIMPLE JOY:
2021 Affirmations
Affirmations for Mondays
Affirmations for Stressful Family Gatherings
Affirmations for Fitness and Health
Affirmations to Release Money Blocks
Affirmations for Mama Life
Affirmations for New Year's Resolutions