Printable Affirmation Cards for Patience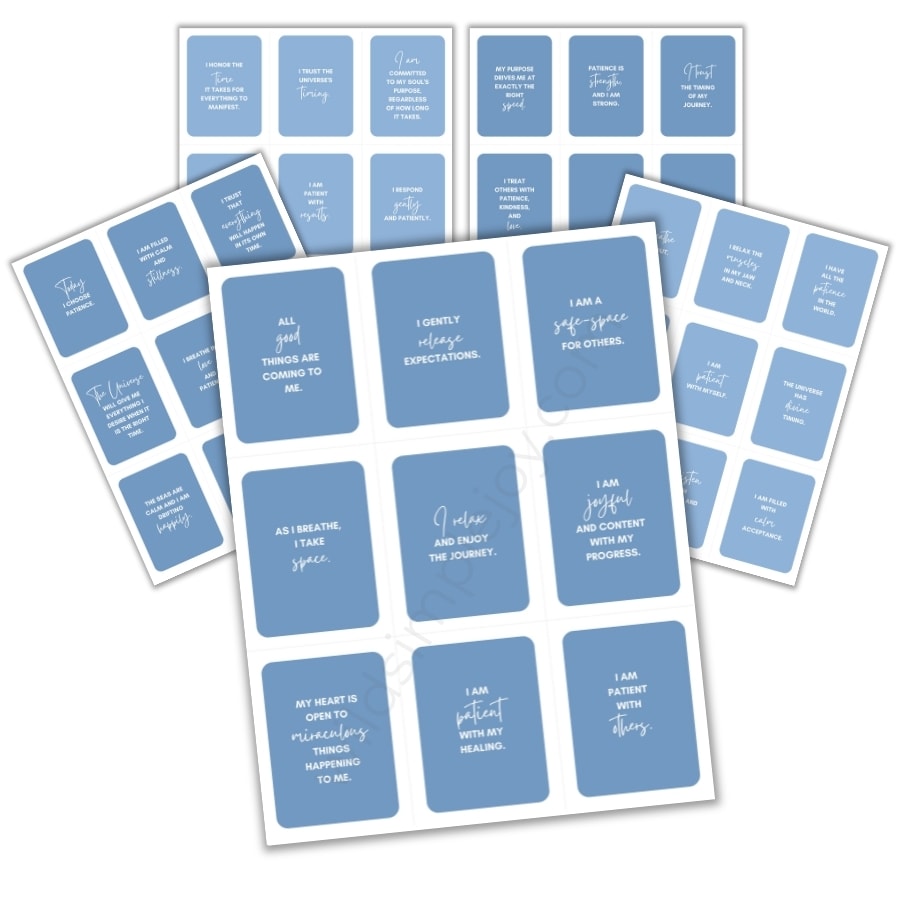 These printable affirmation cards are based on the 44 affirmations for patience you can find on this post here.
They are designed for convenience so you can take the patience affirmations wherever you go and you don't need to return to the website again and again!
Includes 40 affirmations and 5 blank cards for you to write your own!
Only $4
Printable Affirmation Cards
These affirmation cards are designed to by used with most printers and are on standard sized paper.
✅ simple and easy to read
✅ 8.5″ x 11″ size
✅ 9 cards per page
✅ total 5 pages
✅ PDF & JPEG formats
✅ light dotted lines make them easy to cut
❌ don't spend a lot of money!
Patience Affirmations you can find on these cards
Today I choose patience.
I am filled with calm and stillness.
I trust that everything will happen in its own time.
The Universe will give me everything I desire when it is the right time.
I breathe in love and patience.
I feel at ease while waiting.
The seas are calm and I am drifting happily.
I pause to listen.
I feel content to wait.
I breathe in and out.
I relax the muscles in my jaw and neck.
I have all the patience in the world.
I am filled with patience and peace.
I am patient with myself.
The Universe has divine timing.
I treat others with patience and respect.
I listen with patience and love.
I am filled with calm acceptance.
All good things are coming to me.
I gently release expectations.
I am a safe space for others.
As I breathe, I take space.
I relax and enjoy the journey.
I am joyful and content with my progress.
My heart is open to miraculous things happening to me.
I am patient with my healing.
I am patient with others.
I honor the time it takes for everything to manifest.
I trust the Universe's timing.
I am committed to my soul's purpose, regardless of how long it takes.
Healing takes time, and I embrace the process.
I am patient with results.
I respond gently and patiently.
I focus on my breath.
I am a good listener.
Everything I need comes to me exactly at the right moment.
My purpose drives me at exactly the right speed.
Patience is strength, and I am strong.
I trust the timing of my journey.
I treat others with patience, kindness, and love.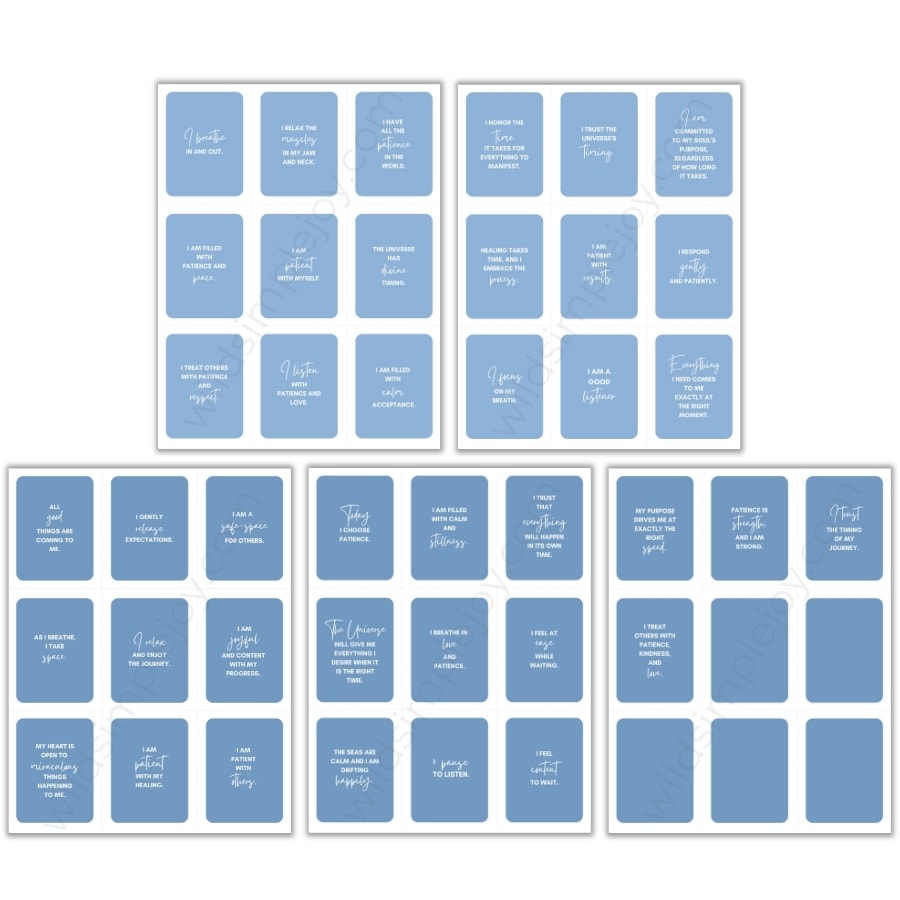 ​
ONLY $4​