Being a stay at home mom is rewarding as all heck! I've been a stay at home mom for almost 3 years this spring and I love being a stay at home mom! But the decision to make the jump can be stressful. If you're thinking about being a stay at home mom, you might be concerned about many different things. So let these reasons ease your mind a little.
The value society our society assigns to stay at home parents is not a positive one, but there are many reasons why stay at home moms are important.
So here are 10 amazing reasons to be a stay at home mom!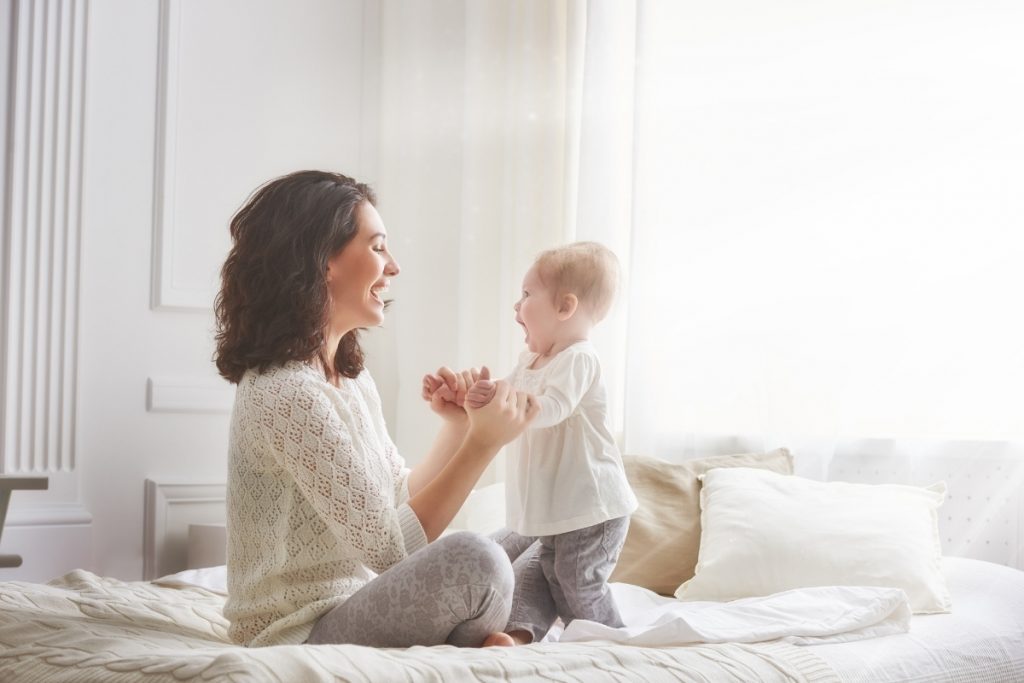 1. Babies Need Touch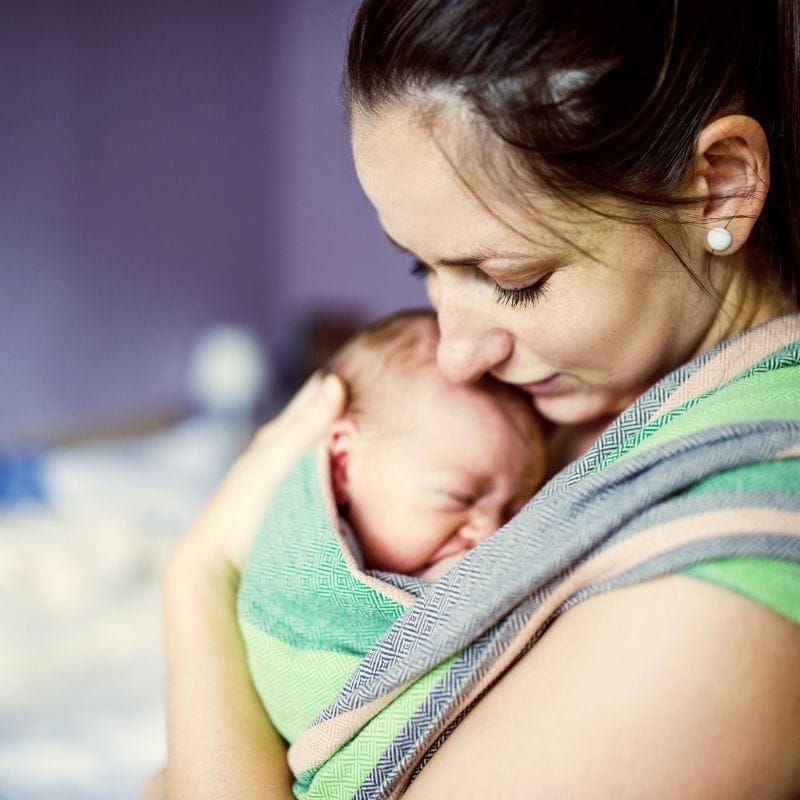 Babies actually need touch to live, thrive, and yes, even survive.
Without significant touch, babies could have developmental delays, withdraw from touch, lose development of empathy, and could even develop serious infections.
While daycares today aren't like being in an orphanage in the early 1900s, but with as many as 6-8 kids per teacher at a daycare for infant and toddler classes, there's no way for a teacher to give loving touch or hold babies when they need it the most.
Staying at home gives you the opportunity to give this important need to your baby.
Obviously, this doesn't apply if you have a grandparent to watch your little one, as grandparents are usually more than happy to cuddle and love on your babies!
2. You're Breastfeeding (or plan to)
Breastfeeding is a pretty obvious reason to be a stay at home mom. Let's face it: pumping at work is HARD! And while there are things to make it easier on yourself, here are some downsides to pumping at work:
you may

struggle with clogged ducts

from pumping because they're not as effective as babies at sucking
all the equipment can get overwhelming and exhausting to clean
you may lack time at work to pump (nurses and teachers are known to struggle with this)
If you can swing it financially, or your job allows you to take extended time off, you may find it much better to remove yourself from your job for the time being to nourish your baby.
If you're not planning on breastfeeding, you don't need to worry about it! I believe every woman should have the choice! Formula is an adequate substitute for breastmilk, but there ARE additional benefits of choosing to breastfeed, if these are things that interest you.
3. Your Income Doesn't Offset the Cost of Daycare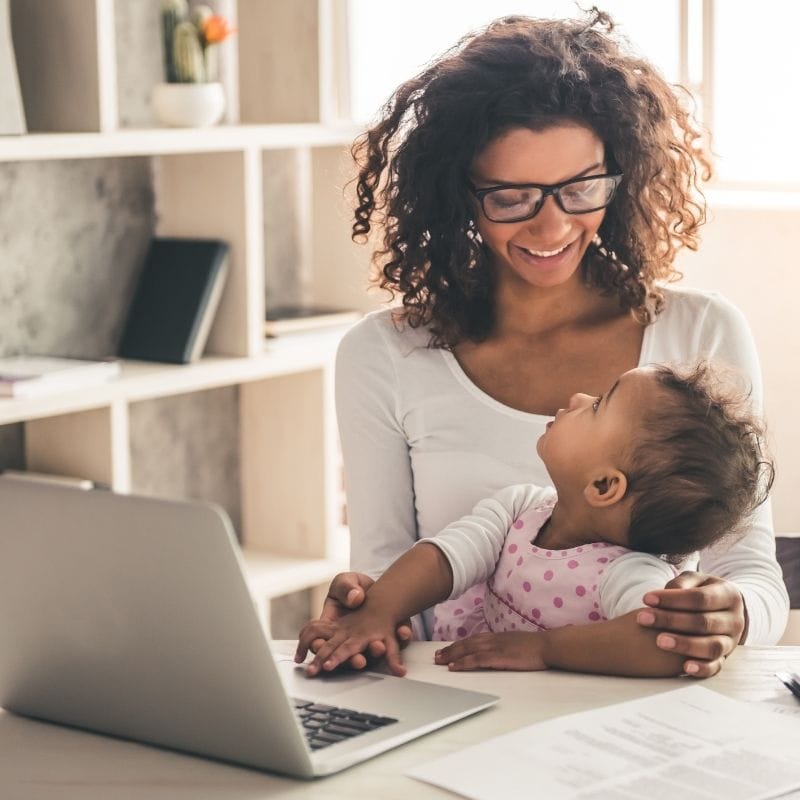 It may actually be more financially stable to STOP working. It was for me (well… kind of).
My teaching job, while it had a larger salary than many teachers get across the country, meant that I would only be taking home about $800 from my paycheck after I had my second son. The cost of daycare was SO high, that I figured I could easily earn $800 from home, online.
I started teaching for VIPKid and I earn more than that $800 a month, and we're all on my husband's health care.
It works wonderfully for us!
But make sure you take into account all expenses, like gas, parking, daycare cost, and health care. One thing that did not offset was food. Food was included in my first son's daycare, so after I started staying at home, our grocery bill did go up.
So if your income is small, this might be a good reason to stay home with your baby.
RELATED POST:
Pros and Cons of Being a Stay-at-Home Mom
4. You want to spend as much time as possible with your little ones
Caring for babies is HARD work. It often means a lot of self-sacrifice, constant tending to their needs, and giving them the most enriched and educational atmosphere as you can.
But it is also true that they will never be this little again.
Being the one to read them Little Blue Truck for the 10,000th time, sing Twinkle Twinkle 10 times in a row, or endure another episode of Mickey Mouse Clubhouse is worth having those memories.
And the more fun, loving things you do with them early in life, the more likely that their first memories will be of you.
5. You want to simplify your life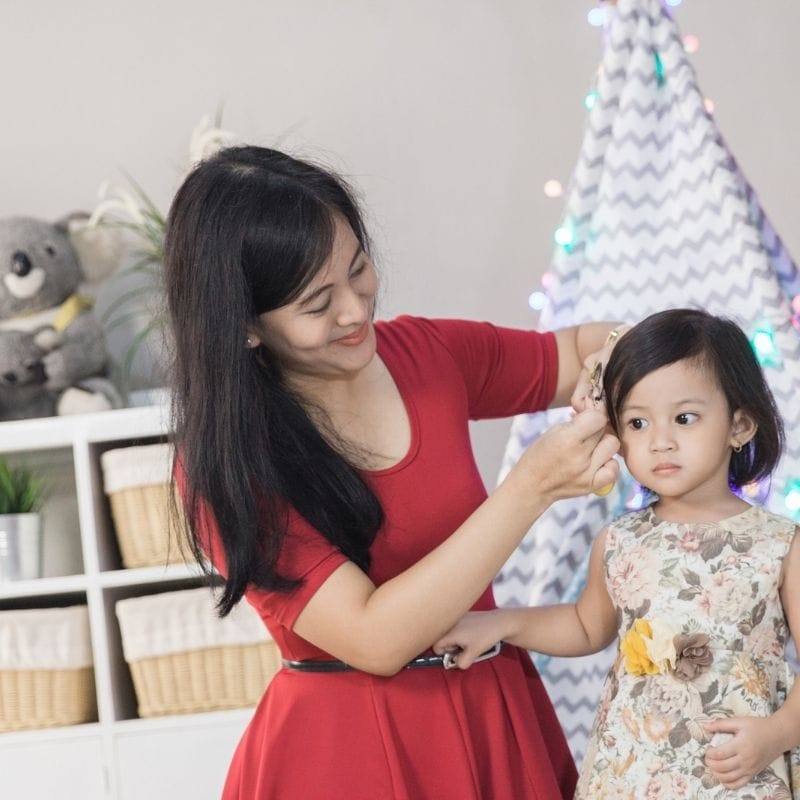 Balancing a job, being a mother, and all the extra work that women take on can be totally overwhelming.
Simplifying our lives looks like removing some parts of your life to focus on the others. When we become a stay at home mom, we're not just removing our in-person job from the equation: we're taking away the time we need to do our hair and get dressed, packing a lunch, packing a diaper bag, our commute, and day care.
Removing these sources of stress can leave you feeling less overwhelmed, more well rested, happier, and more balanced.
RELATED: 7 Reasons Stay At Home Moms Thrive with Goals
6. You Won't Miss the Big Moments
While there is an unspoken rule at daycare that they will not spill the beans if your child walks or talks for the first time, it is really cool when you know for sure that you're the one who caught it the first time!
Babies usually start using words between 9 and 12 months. If you've gone back to your job, you might miss them crying for "mama" for the first time, or saying "no" when someone tries to feed them peas.
They can also start walking on their own anywhere between 9 and 18 months (with 12 months being the average).
Most moms in the US don't get more than a few weeks off for maternity leave, let alone a year. Leaving your job behind to be a stay at home mom ensures you'll be there for those big moments.
7. No Dress Code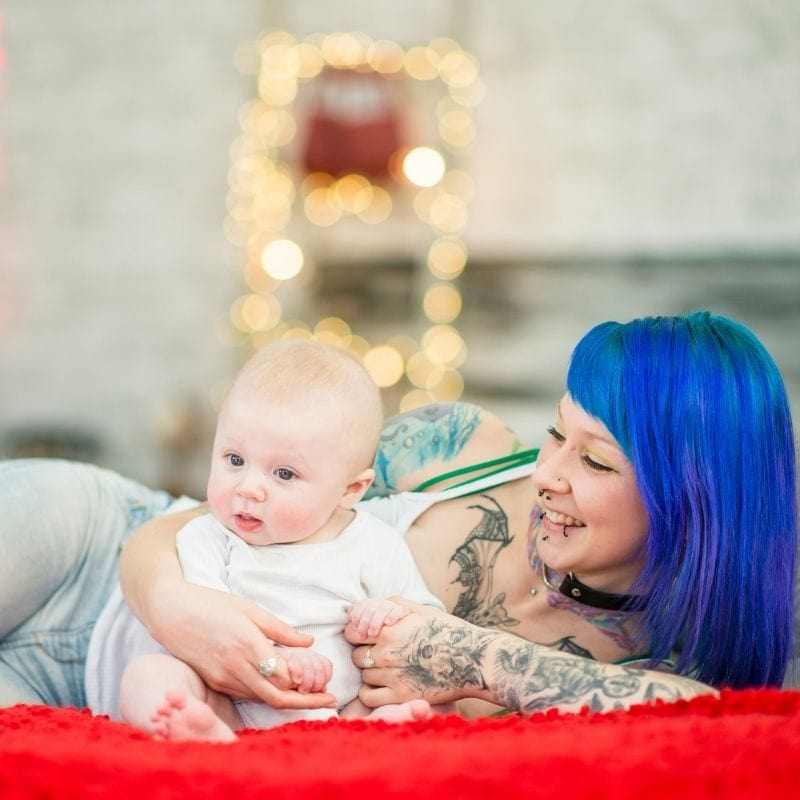 Let's face it, one of the perks of becoming a stay-at-home mom is that you don't have to dress in stuffy work clothes!
Women's business clothes are made to be worn snug, and they're often made of either stiff or very thin (sheer) material. It means a lot of pinches and bunches, extra layers, and general discomfort ALL WORK DAY LONG.
Your new job as a stay-at-home mom…
Sweatpants and no bra all day? Yes, please!
You can experiment with different hair colors, show off your tattoos, and be comfortable all day. Although, I know from experience, it does take a year or two to fill your wardrobe with comfortable clothes that are still acceptable for wearing to the grocery store! (No, I try not go out to Albertsons in my PJs.)
8. A Chance to Get Needed Rest
Sleep is a taught skill, and babies aren't born with it! Their sleep is sporadic, and they might need months (or years) to really learn how to sleep through the night without your help. Add that to a demanding job and you're easily in sleep deprivation.
When you decide to become a stay-at-home mom, you have the opportunity to sleep when baby sleeps.
Sure, so many moms will tell you "That's bogus advice" because there are so many other things you "should" do. But "shoulds" like cleaning or learning a new language can wait when the "needs" of sleep and rest come knocking at your door.
Seriously, sleep when baby sleeps if you need the rest!
READ MORE: Stay-at-Home Mom Schedule with Toddler and Infant
9. You Can Leave Behind Work Drama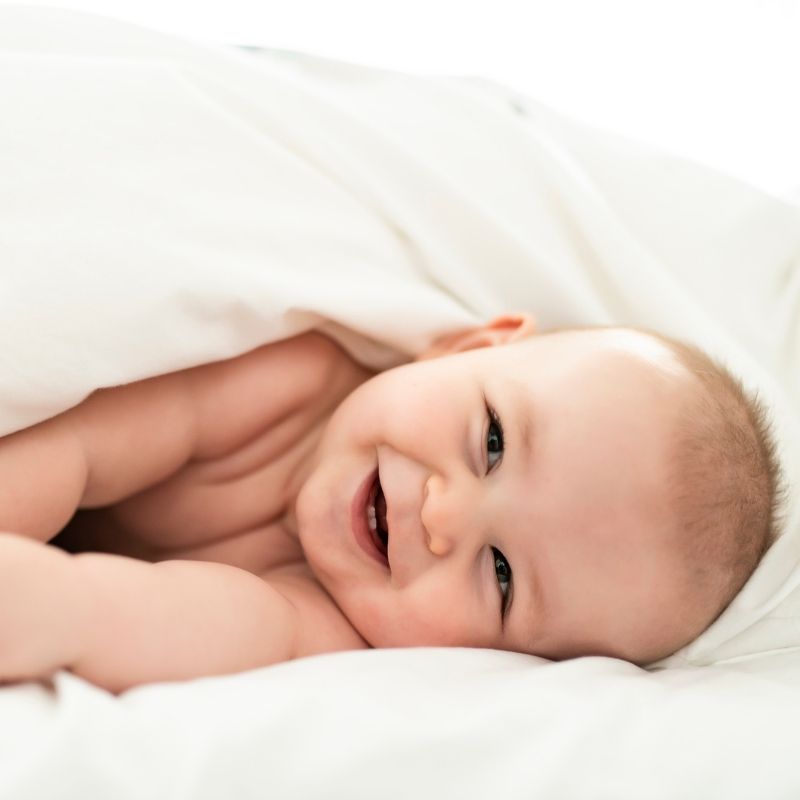 Another great reason to become a stay-at-home mom is to leave behind the work drama.
When I left my job, I no longer had to deal with the politics of a massive school system (my school system had over 100 elementary schools, nevermind middle schools, high schools, and charters) and the bureaucracy that it came with.
Most of my coworkers were amazing, and I'm still friends with many of the new moms that were in my program of 150+ music and art teachers, but of course, there were a few that I didn't get along with.
If you're like me, you'd rather deal with poopy diapers and breastfeeding 24/7 if it means you get to see your cutie's beautiful smile all day long!
10. Time for Yourself
Being a stay-at-home mom is no walk in the park. It takes a lot of patience, dedication to socializing outside of your home, and it is honestly endless work.
But if you don't need to sleep when baby is sleeping, you might (seriously, you just MIGHT) get a moment to yourself!
When I was working as a full-time teacher, the only "me time" I got was during my planning period, and I was supposed to use it for, well… planning and work-related tasks. Even lunch, which was only 30-35 minutes long, didn't provide much relief from the constant tasks that were on my to-do list.
When you choose to become a stay-at-home mom, be realistic, but try to prioritize some "me-time", especially when your kids are still babies!
READ MORE: 19 Items for a Stay At Home Mom Survival Kit
Conclusion
There are a lot of great reasons to become a stay at home mom. But honestly, there's a lot to weigh, make sure you check out the article below if you're debating whether to be a working mom or a stay-at-home mom!
RELATED:
Stay-at-Home Mom versus Working mom: Which is Right For You?
Mom-Shaming? Recognize It and Shut It Down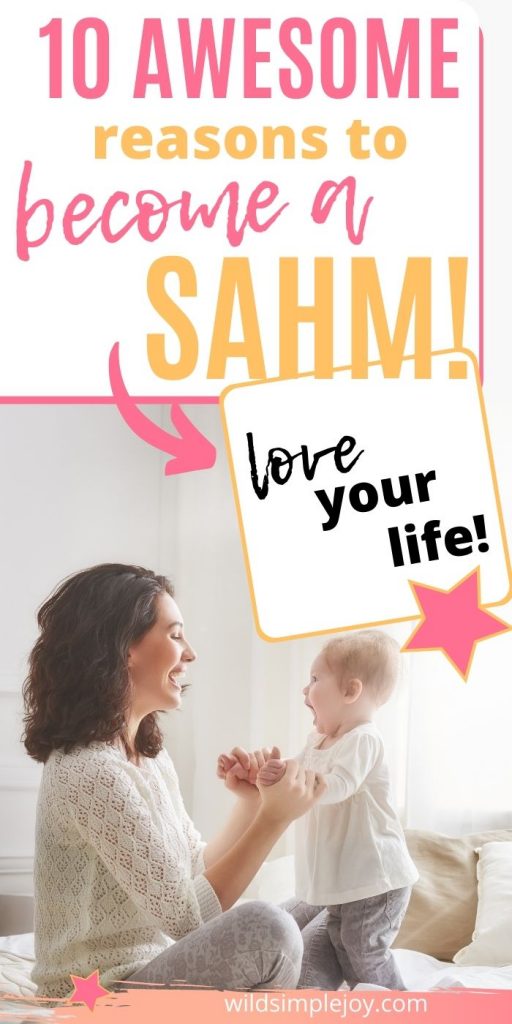 10 Fantastic Reasons to Stay Home with Your Children