Whether you are learning Buddhist practices or combining an affirmation practice with Buddhism, these Buddhist affirmations are a great place to start.
The primary focus of Buddhism is to release the suffering of human existence. We do that through practices such as meditation and training the mind, embracing right, moral living (through values such as the golden rule), and walking the path of enlightenment.
Affirmation-like statements in Buddhism are called "gathas", or meditation verses. These are meant to draw our attention to the present moment and what we're trying to achieve with our practices.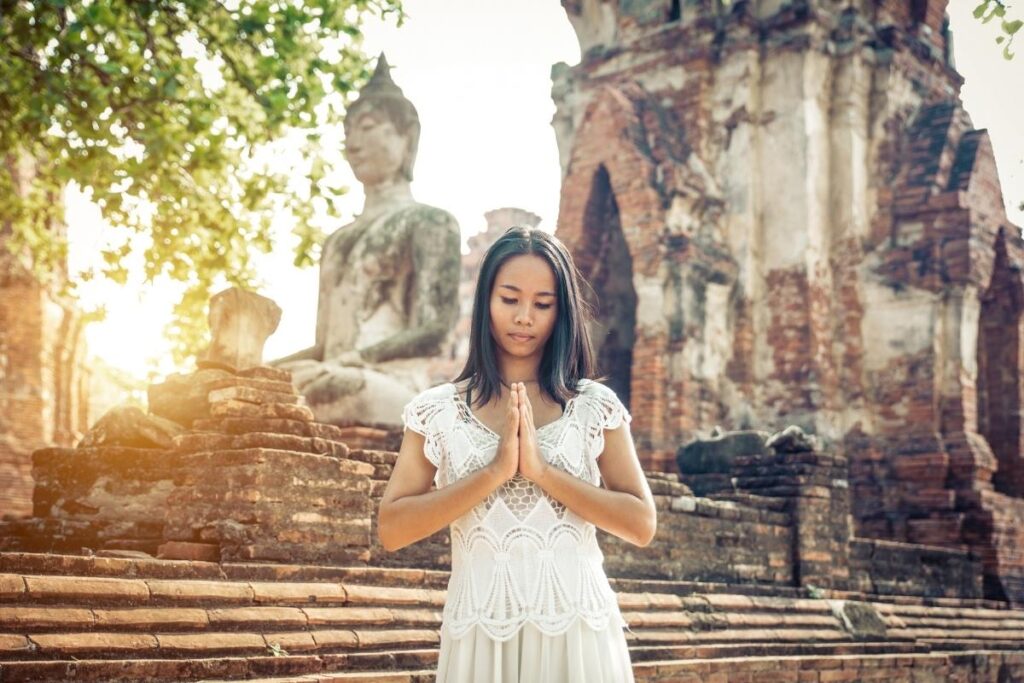 Using Affirmations as a Buddhist
Buddhism affirmations aren't often called such, but rather are referred to as "gathas" or "mantras". This doesn't mean that you can't use affirmations as a Buddhist, however!
Using affirmations for Buddhists implies a focus on many different concepts, including: mindfulness, the present moment, compassion, loving-kindness, "right" living, among others.
Engaged Buddhism
The Buddhist tradition that I always recommend whether you are a beginner or more advanced in your study of Buddhism is Plum Village and engaged Buddhism.
The Plum Village tradition was started by Vietnamese Buddhism monk Thich Nhat Hanh (pronounced "tick nyat hahn") in the seventies. Those who are his students call him "Thay" (pronounced "tie", meaning "teacher").
It is a very rich tradition that is especially accessible to Western cultures. It simplifies Buddhism down to its most basic components in order to make it easy to understand and apply to your daily life. This means that much of the more ritualistic aspects and dogma of various Eastern sects of Buddhism have been stripped away.
Thich Nhat Hanh's teachings focus on living in the present moment, mindfulness, interbeing, compassion, and living at one with the world.
RELATED POSTS:
Going to a Plum Village Online Retreat
60 Affirmations for Non-Attachment
50 Buddhist Affirmations to Inspire Peace and Compassion
Many of these affirmations below are direct quotes or based on Thay's quotes (bolded). Many others are based on quotes by Buddha (italics).
I understand.
I love.
I see.
I step.
I breathe in. I breathe out.
I am here.
I have arrived.
I rest in the impermanence of life.
I sit with my emptiness.
I embrace my suffering.
Peace is in my heart.
I live in the present moment.
My compassion stretches to every person, animal, and living thing.
My life is interwoven with all life on this earth.
I am always mindful of the present moment.
I allow compassion in my life.
I treat everyone with loving kindness.
With each step I take, I breathe.
I radiate boundless love to the entire world.
I breathe in with compassion, I breathe out with forgiveness.
I inter-am with all beings.
I consume only that which is good for my body and spirit.
I sit with uncertainty.
I allow my feelings to come and go.
I look at life with child-like wonder!
I treat myself with self-compassion.
I forgive myself.
I sit every morning so that I might be here in the present moment.
With every step I take, I live the moment.
I look upon my life as but a grain of sand in the great cosmos.
Peace in the world begins with peace in my heart.
Drop by drop, I fill myself with good.
Happiness follows me as I speak wise words and do wise deeds.
As I am, so are you.
I let go.
I travel the path; I am the path.
I embrace truth. I speak truth.
I see the miracle of a single flower.
I walk as if I am kissing the Earth with my feet.
I accept myself.
Waking up this morning, I smile.
I vow to live fully in each moment and to look at all beings with eyes of compassion.
My life is my message.
I promise myself that I will enjoy every minute of the day that is given me to live.
Today, I choose to water the seed of peace within my soul.
I accept every other person and every situation within the world in this moment.
I am filled with peace, joy, love, and kindness.
I allow life to fill my cup with its wonder.
Stillness helps me view my life with clarity.
I am still water which reflects that around me.
RELATED POST: 9 Buddhist New Year's Resolutions for Non-attachment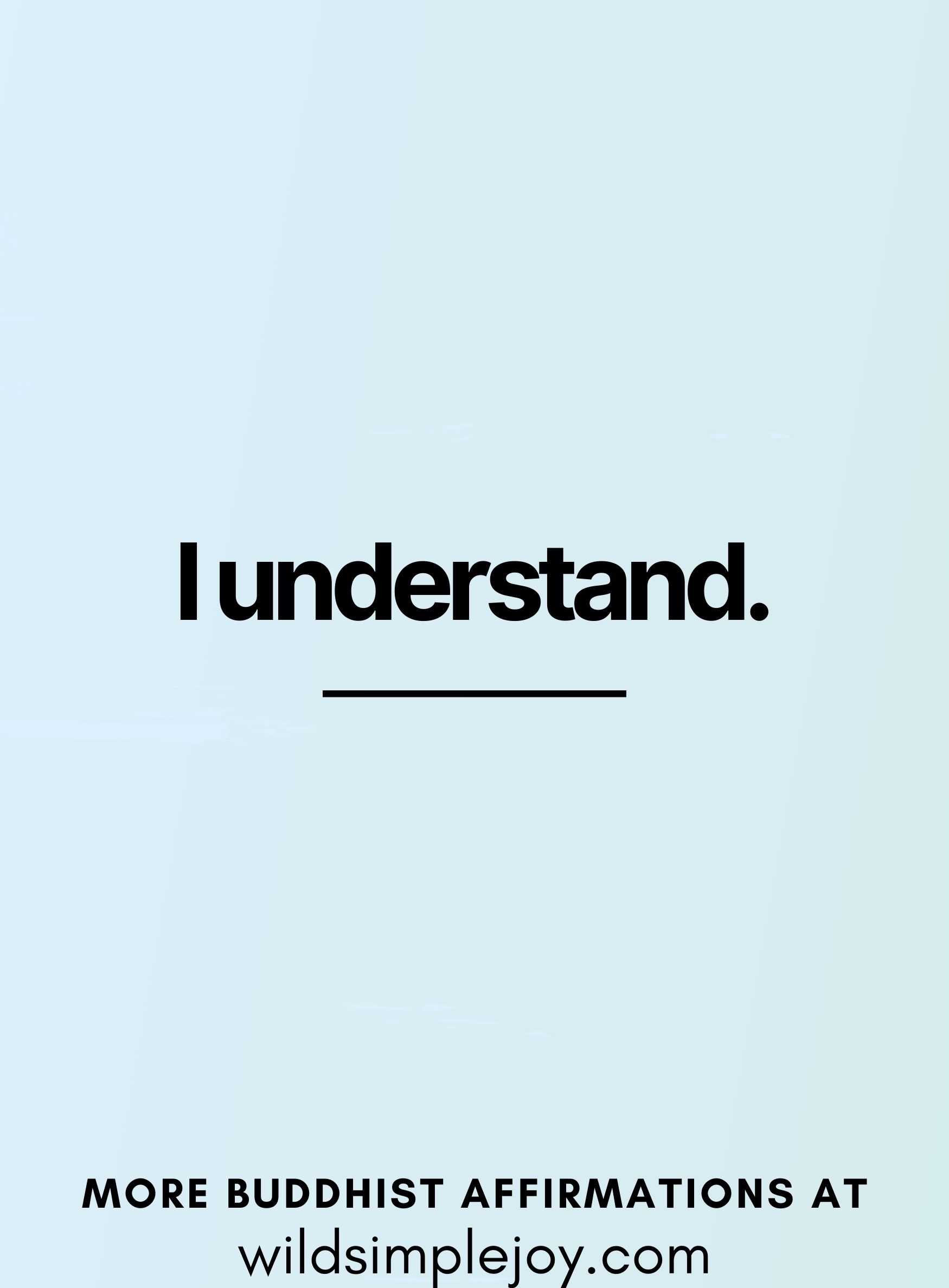 RELATED AFFIRMATIONS:
100 5th Dimension Affirmations
50 Affirmations for Positive Thinking