Have you ever heard nutritionists and dieticians say to "eat the rainbow"? Don't let the name Superfood "Greens" fool you — this basic yet essential supplement is actually a blend of fruits and vegetables of all colors and makes it really easy to eat the rainbow.
Let's look at some different components and colors of Arbonne Superfood Greens (previously Arbonne Essentials Greens Balance) and learn how to nourish your body with food.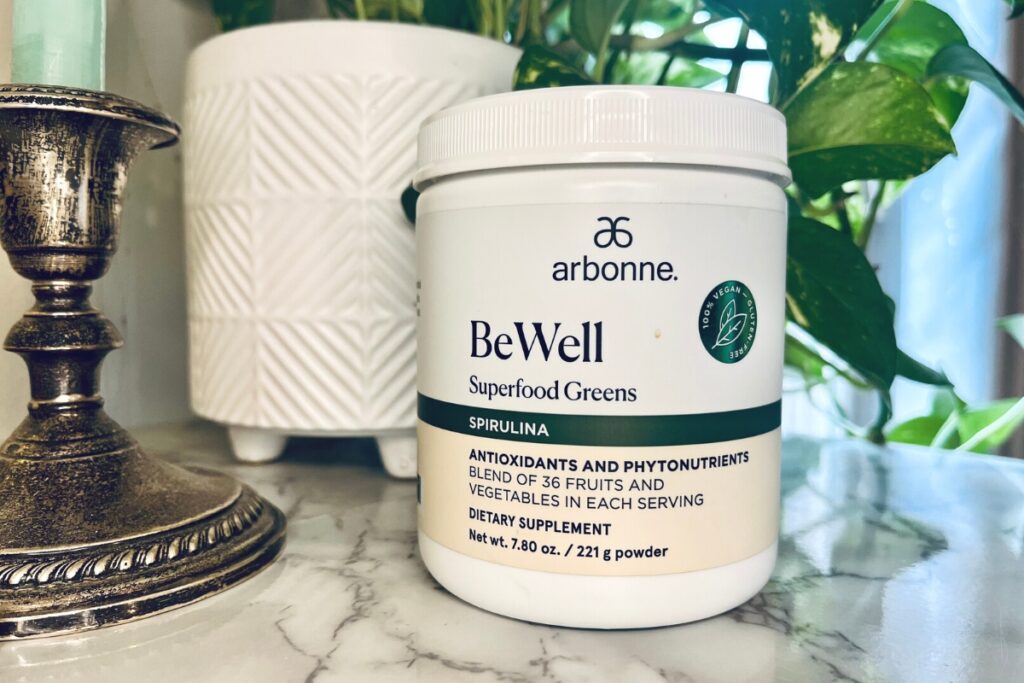 Arbonne Superfood Greens Ingredients
First, from the Arbonne website, here's a list of all the fruits, vegetables, and blends that you get with a serving of Superfood Greens:
Arbonne Proprietary Blend of Greens:
Spirulina, Alfalfa Grass), Barley Grass, Wheat Grass, Chlorella, Spinach, Kale, Artichoke, Broccoli, Parsley
Arbonne Proprietary Blend of Yellows:
Pumpkin, Carrot, Banana, Mango, Orange, Papaya Fruit, Peach, Pineapple, Sweet Potato
Arbonne Proprietary Blend of Reds:
Red Beet, Pomegranate, Acerola Berry, Cherry, Cranberry, Raspberry, Red Coffee Bean, Tomato
Arbonne Proprietary Omega-3 Seed Blend:
Quinoa Seed, Flax Seed
Arbonne Proprietary Blend of Blues:
Concord Grape), Blackberry Fruit, Blackcurrant, Blueberry, Elderberry Fruit, Prune, Purple Sweet Potato
Let's look at a few of these in depth.
Spirulina
Spirulina is a food that I have taken for many years due to its health benefits. It's a blue-green algae that is incredibly nutrient-dense: it's high in vitamin B, copper, iron, and protein.
This awesome algae is known for its anti-inflammatory properties, potentially reducing blood pressure and high cholesterol, helps anemia, and can even help build muscle. The bottom line is that this superfood is a great supplemental addition to get your greens.
Wheatgrass
As something that has become a popular additive in smoothies and protein shakes, wheatgrass has a lot of health benefits. It's packed with vitamins, minerals and antioxidants. Wheatgrass can boost your immune system, boost your metabolism, and even give you energy.
Chlorella
Like spirulina, chlorella is a blue-green algae. Interestingly, it cannot be eaten because of its hard cell wall, you need to consume it as a supplement to get its benefits, which are many. It's incredibly nutritious, it aids detox of heavy metals, it could boost your immune system, and even can help improve blood-sugar levels.
Cranberry
We don't often think of cranberries as a superfood or health supplement that is beneficial, but honestly, cranberries have many health benefits that are surprising.
First, they can help prevent urinary tract infections. They boost brain power, assist with weight loss, and can even help fight tooth decay. They're great for your skin and heart. Cranberries are definitely for more than just Thanksgiving
You might also like:
Thanksgiving and Holiday Recipes for Your Arbonne 30 Days to Healthy Living
Red Beetroot
Beets are another food with a lot of antioxidant power. Eating beets regularly can help fight inflammation, help you lose weight, and improve your digestion, among other benefits. Beets get a bad rap (unless you're Dwight Schrute), but taking a supplement is an easy way to get some of those benefits.
Flax Seed
Flax seed is a different kind of supplement that is added to Arbonne Greens Balance. Not a vegetable or fruit at all, flax seed is a small seed that has a high omega 3 content. Omega-3s are necessary fats that reduce inflammation and can help reduce bad cholesterol. Many vegans and vegetarians get their omega-3s from seeds like flax or chia.
Elderberry Fruit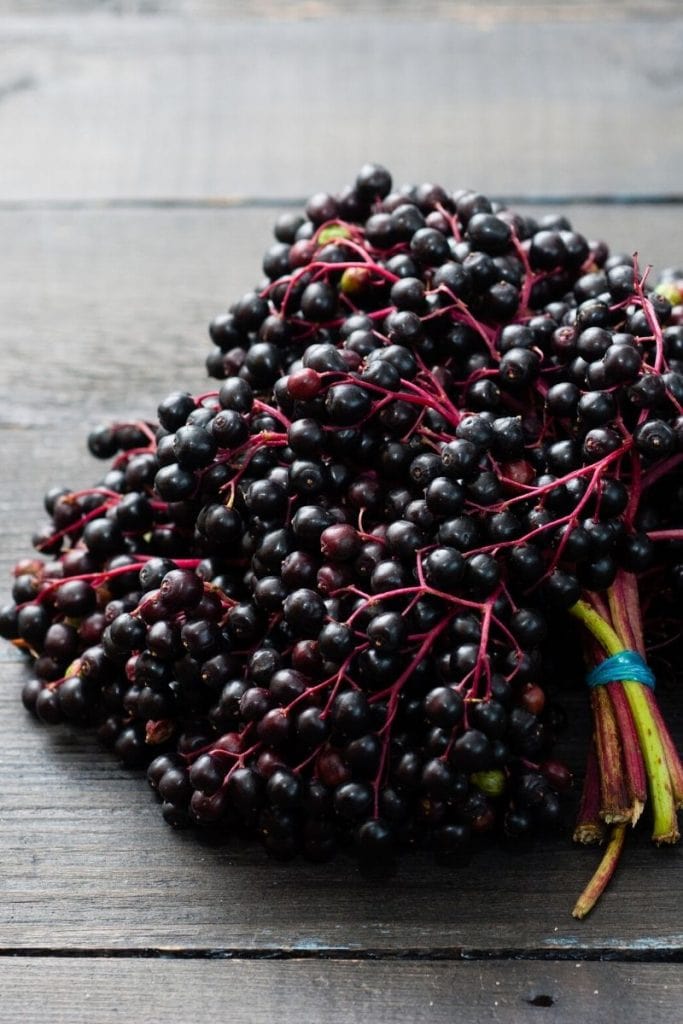 Elderberry is considered one of the world's most healing plants! Gaining in popularity in recent years, elderberry is known for treating infections like the common cold and the flu.The Native Americans used it, as did the ancient Egyptians.
The berry and the flowers are edible, while the bark is toxic and was used to induce vomiting. The berries are tough and need to be processed (cooked) before consumed.
Elderberries are high in Vitamin C and antioxidants, which help to fight oxidative stress in our bodies. They may be good in fighting infections, cancer, and may even help alleviate depression.
Arbonne Superfood Greens isn't some magic supplement. Why should I take this?
Just because this isn't chalk full of ginseng or caffeine for energy doesn't make this any less beneficial.
In fact, you don't need ginseng or caffeine every day, but you do need veggies every day. Let's look at this from a nutrition standpoint.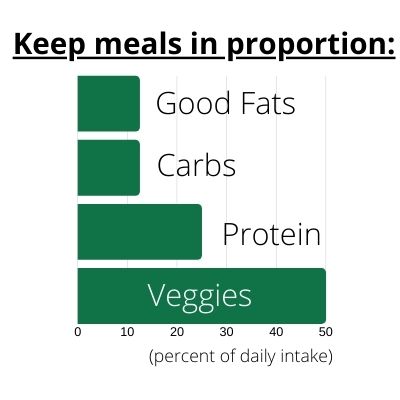 According to the CDC, only 1 in 10 adults actually gets enough fruits and vegetables during the day. The recommendation is for 1.5-2 cups of fruit daily, and 2-3 cups of vegetables. In fact, many other health experts, including paleo/primal diet, most vegans, and whole food advocates recommend that you eat a LOT MORE than this.
If you take a look at what Arbonne recommends on the 30 Days to Healthy Living, you also see that Arbonne advocates a much higher percentage and daily intake for your vegetables.
Considering that most people will have 1-2 shakes as meal replacements on 30 Days to Healthy Living, you will probably be eating anywhere between 2-4.5 cups of veggies (including for snacks), and perhaps 1-2 cups of fruit.
There is no good way to tell what amount of fruits and vegetables you're consuming when you have a scoop of Greens Balance, but the good thing is that all of the antioxidants, phytonutrients, and vitamins and minerals from these vegetables and fruits are carried through in the Greens Balance. So you're getting all the healthy building blocks that your body needs to regenerate cells and make energy!
The bad thing is that all the fiber and water is removed from Greens Balance. So all the fiber and water content that you'd be getting if you ate these veggies and fruits raw is not a benefit of Greens Balance.
Learn more: 20 Ways to Get Your Diet Back on Track and STAY on Track FOR GOOD
I just had a shake with Greens Balance, and there's something bright red floating in it… is this normal?
Absolutely! It's probably beet. Remember, Greens Balance also includes red, purple, and orange fruits and vegetables as well.
Conclusion
Many of the building blocks of a healthy body come from fruits and veggies, and the bottom line is that 90% of Americans don't get enough fruits and vegetables every day. Superfood Greens is a good way to get many of the benefits of vegetables and fruits if you live a busy lifestyle and don't have the time you need to make vegetables and fruits a priority in your diet.
After all, good nutrition can help lead you to good health, which contributes to higher levels of success in life!
I would argue that Arbonne Green Balance is one of their most important products because of the convenient option it gives people to get all of these essential building blocks for a healthy life.
LEARN ABOUT OTHER PRODUCTS FROM ARBONNE:
Arbonne Fizz Sticks
Arbonne Mind Health
Arbonne Skin Elixir
Arbonne Detox Tea
Arbonne Digestion Plus
Arbonne Protein Powder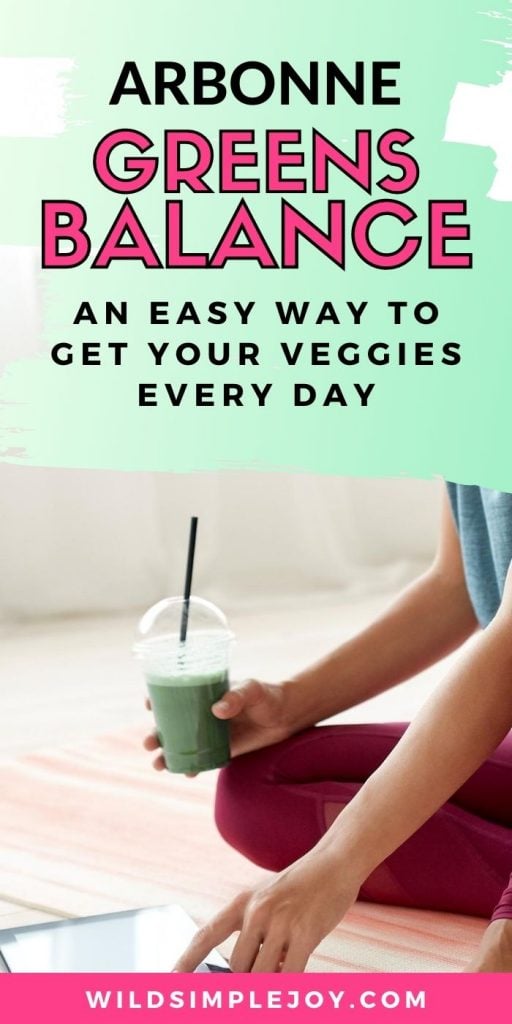 Arbonne Superfood Greens (Formerly Arbonne Greens Balance)