Arbonne Energy Fizz Sticks were one of the first Arbonne products that I tried, and have always been one of my favorite Arbonne products! Nutrition is an important aspect of health, and you're more successful when you're healthy!
Fizzies are popular on Instagram, have their own recipes, and have even inspired t-shirts that you can find on Etsy.
So let's talk about what Energy Fizz are, and what's in them.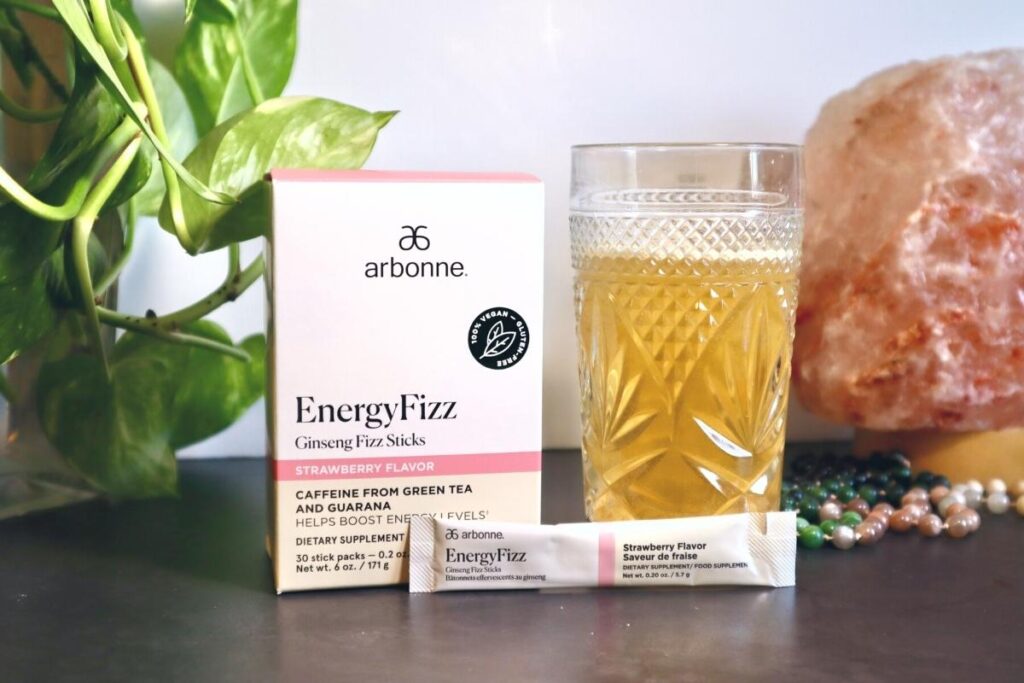 Arbonne EnergyFizz Sticks are a nutrition supplement designed as a morning coffee replacement that provide you with 53 mg of caffeine, or about a third of a cup of coffee. They come in a small packet, which you open and pour the powder into an empty cup. Then fill with cold or room-temperature water and enjoy!
Ingredients (not in order of amount): guarana seed extract, green tea extract, Panax ginseng root extract, L-Taurine, CoQ10, riboflavin-5'-phosphate sodium (Riboflavin), Niacinamide, pyridoxine hydrochloride (Vitamin B6), methylcobalamin (Vitamin b12), d-calcium pantothenate (Pantothenic Acid), chromium chloride (Chromium), sodium carbonate and sodium bicarbonate (Sodium), potassium bicarbonate (Potassium), citric acid, organic cane sugar, stevia leaf extract, beet juice concentrate (for color in Pomegranate flavor), natural flavors, dextrose, gum arabic, microcrystalline cellulose, dicalcium phosphate.
RELATED READING:
Arbonne 30 Days to Healthy Living Review
Arbonne 30 Days to Healthy Living Cleanse Frequently Asked Questions
Arbonne Fizz Sticks Vitamins and Supplements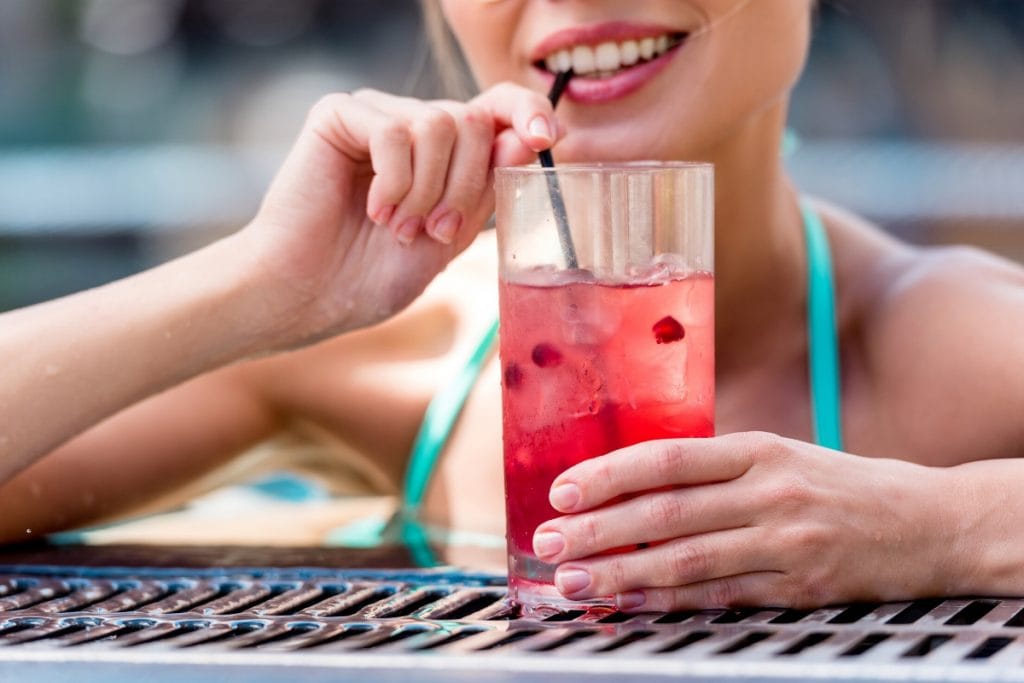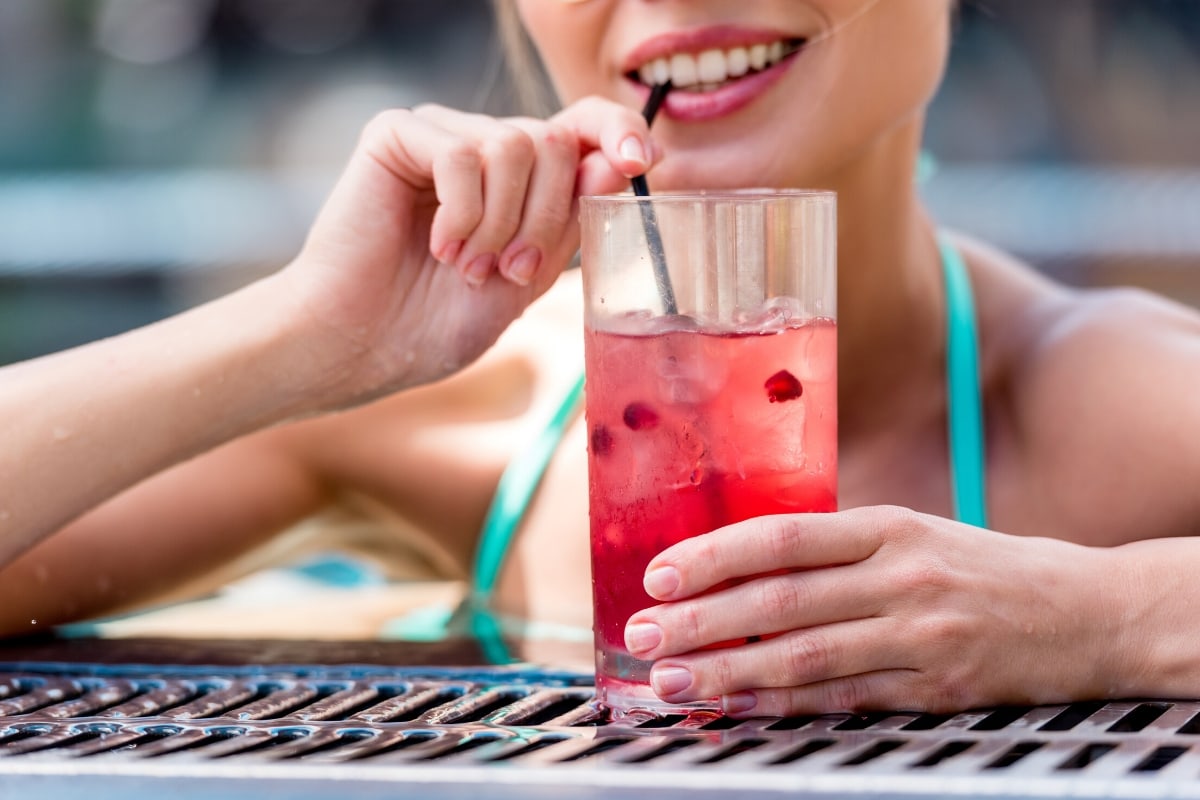 What vitamins are in Arbonne Fizz Sticks?
In Arbonne Fizz Sticks, there are Vitamin B2, Vitamin B3, Vitamin B6, and Vitamin B12. There are additional minerals in Energy Fizz, which include Calcium, Chromium, Potassium, and Sodium.
Other supplemental compounds in the Energy Fizz are L-Taurine (an amino acid that has numerous health benefits), Panax ginseng root (known to increase brain function), and CoQ10 (frequently used for heart and skin health).
Read more below:
L-Taurine
Taurine is an amino acid, and it's sometimes called the"wonder molecule". It enhances sports performance and reduce the risk of disease in general. It is concentrated in the eyes, brain, heart, and muscles, and when found in food sources, typically comes from animal sources. Because Arbonne is a vegan company, it is likely a synthetic supplement, as it is in many other energy drinks.
Fizz Sticks have 50 mg of L-taurine. According to Healthline, a typical diet includes about 40-400 of L-taurine, which means that the amount in this product is just a little boost!
Panax Ginseng Root
Ginseng is an amazing herb with many different benefits. Panax Ginseng increases antioxidant enzyme activities, which basically means that it can fight all the bad stuff that enters your system. It can potentially improve brain function, reduce tiredness, boost the immune system, lower your blood sugar, and reduce inflammation.
These contain 100 mg of Ginseng, which is under the recommended amount of 200-400 mg. This means that you can safely have more than one Fizz Stick per day (although ginseng does not appear to have any adverse side effects).
If you're pregnant, make sure you read more about Arbonne and Pregnancy. You may not want to drink Energy Fizz Sticks while pregnant.
CoQ10
CoEnzyme Q10 is a compound that helps your cells produce energy. It's good in the reduction of heart disease, can help with fertility, and is good for your skin.
The standard dose amount of CoQ10 is 90-200mg daily. There is 50 mg of CoQ10 in 1 Fizz Stick.
B Vitamins
B Vitamins are incredibly important to cell health. Vitamin B is not just one compound, but a group of compounds we call the Vitamin B complex. Vitamin B deficiency is a real thing and can cause very serious health problems. Each vitamin has its own function, but they work synergistically to enhance the health of your body and cells.
Vitamin B complex compounds are typically found in foods like organ meats, pork, eggs, salmon, and dark leafy vegetables.
Fizz Sticks include Vitamin B2, Vitamin B3, Vitamin B6, and Vitamin B12 at various levels, which help to boost your levels of these vitamins. But if you think you might be deficient in B Vitamins, make sure you talk to your doctor.
Don't know what all these terms mean? Here are 12 books to help you learn about nutrition.
Arbonne Fizz Sticks and Sugar
Wait… is there sugar in Arbonne Energy Fizz Sticks?
Yes, but just a little. There are 2 gram of added sugar (for 4 grams total) in each Arbonne Fizz Stick and they are also sweetened with stevia. That may seem like a lot, but when you consider that there are 14 grams of naturally occuring sugar in a banana and 44 grams of added sugar in 20 ounces of Coca-cola, it looks a lot smaller.
Not only that, but the type of sugar is not as harmful and can actually have benefits. Most table sugar today is actually processed from beets. Organic cane sugar is less processed than regular table sugar.
Cane sugar actually has some benefits compared to regular sugar:
it's alkaline to the body
it has plenty of vitamins and minerals
it could potentially lower cholesterol
Of course, even though it's better than beet sugar, you still don't want to consume a lot of it. In a 2,000 calorie diet, the FDA says we should only get 200 calories (about 50 grams) of added sugar per day. One Arbonne Fizz Stick is approximately 8% of your daily allotment of sugar.
So how many carbs are in Arbonne fizzies?
There are 4-5 grams of carbohydrates in Arbonne Energy Fizzes depending on the flavor, which includes that 2 grams of added sugar. In a 2,000-calorie diet, 900-1,300 calories should come from carbs (225-325 grams). 4-5 grams is about 1-2% of your daily recommended carbohydrate intake.
RELATED POST: How to Nourish Your Body for Optimal Health
Arbonne Fizz Sticks Review & Recommendations
I started using Arbonne Fizz Sticks when I began the 30 Days to Healthy Living Program last summer. Previous to using them, I was drinking coffee on a daily basis.
I am severely sensitive to caffeine, and coffee always seems to affect me much worse than other forms of caffeine like tea. But I loved the taste (I never found something I liked better) and I wanted a pick-me-up in the mornings.
So after 2-3 months of drinking coffee, I would start getting jittery and have regular headaches, I would detox from the coffee for a few days and then start all over again.
It was a vicious cycle, and it definitely WASN'T good for my health.
So when I started drinking Energy Fizz in the morning instead, my system balanced out. I stopped getting jittery, and my headaches stopped as well!
Unfortunately, though, after weaning my second son from breastfeeding, my body became allergic to caffeine. Even so much as a chocolate chip sends me into a migraine-like headache. (Learn more about my hormones and IBS journey when my body revolted against caffeine.)
(*The typical results are different for everyone. Results vary depending on individual effort, body composition, age, eating patterns, exercise, and the like.)
Fizz sticks can help to balance your gut health and microbiome.
Pros
help balance your gut health
give you a boost of energy
provide you with molecules and vitamins designed to help your cells function more efficiently
an excellent (and healthier!) alternative to morning coffee
vegan
you can't tell there's stevia in them (stevia has a distinct taste that some people don't like)
Cons
depending on your price range, these still might be too expensive
depending on your sensitivity to caffeine, these still might be too much
RELATED:
The Best Coffee Alternative to Wake Up in the Morning
My Rasa Review: Coffee Alternative
Arbonne Energy Fizz Sticks Cost and Pricing
Arbonne Fizz Sticks are $55 per box of 30 Fizz Sticks. This may seems steep, especially upfront. However, when you consider that $55 for 30 sticks means that each Fizzy is about $1.83.
My recommendation is to get your Arbonne consultant to sign you up as a Preferred Client. This way, you can get them at a discounted rate.
At the Preferred Client rate, they are $44, which means that they are $1.46 per stick.
I mean, let's be honest here, a cup of coffee at Starbucks is $1.85 for a Tall.
A Venti is $2.45.
If you splurge and order a Grande White Chocolate Mocha, you're looking at $4.45.
For $44, you're only able to get about 10 White Chocolate Mochas from Starbucks! Instead, you could benefit your health and have 30 days worth of energy boosting goodness!
Make sure you also read about: 65 Delicious Thanksgiving Recipes for Arbonne's 30 Days to Healthy Living
and
Arbonne Protein Balls 4-Ways (Chocolate, Chocolate Chip, Snickerdoodle, Date)
Final Decision: Are Arbonne Fizz Sticks worth it?
Yes, most definitely.
If my body would tolerate caffeine, I would still be drinking them today!
I hope you'll give them a chance and try them today!
Do you have any questions about Arbonne Fizz Sticks? I'll do my best to find the answer. Drop me a comment below!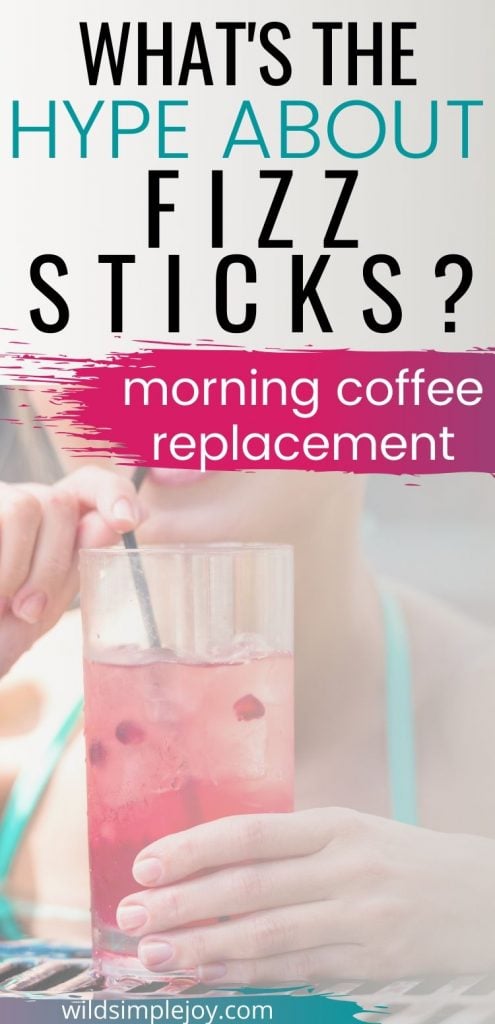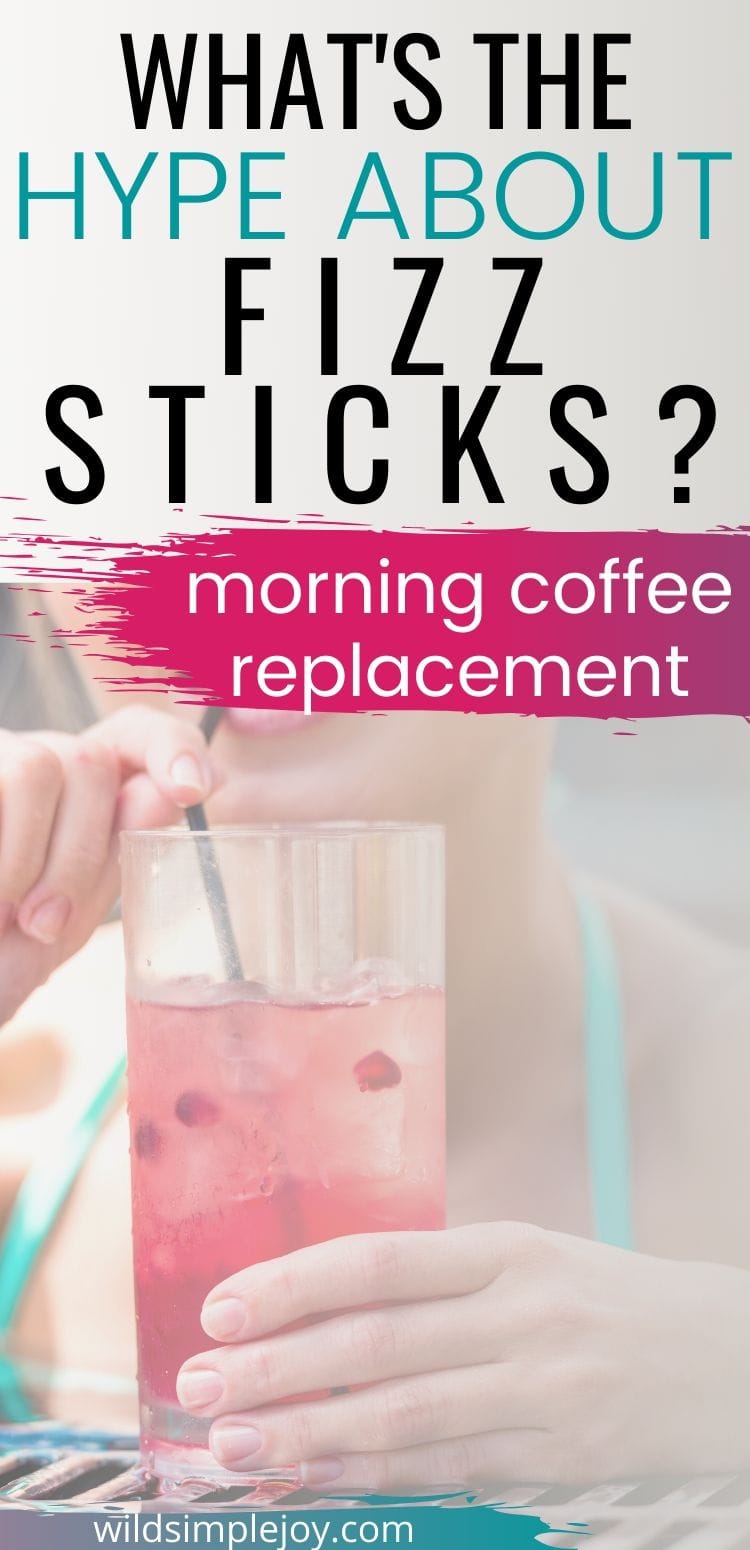 Interested in Other Arbonne Products?
Arbonne 7-Day Body Cleanse
Arbonne Essentials Protein Powder
Arbonne Detox Tea
Arbonne Digestion Plus
Arbonne Skin Elixir Collagen Builder
Arbonne Greens Balance
Arbonne Fizz Sticks–Ingredients, How to Enjoy, Review