A positive attitude is essential to a successful surgery recovery. These affirmations will help you focus on your health and well-being, and keep a positive attitude throughout your healing process.
Repeat these affirmations daily, or whenever you need an emotional boost. You can also print them out and post them where you will see them often. Affirmations are a great way to program the mind for success! Here are 50 affirmations for surgery recovery and health issues.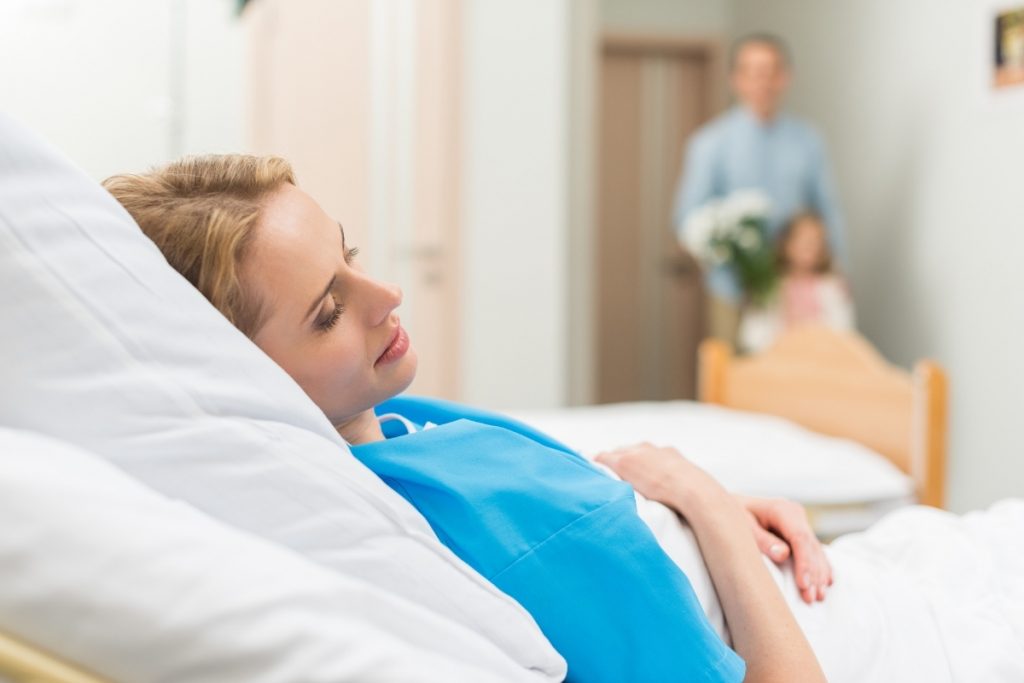 How Does Mindset Affect Healing?
When our body is healing, our thoughts can actually have an impact on how quickly we heal. Studies have shown that people who have a positive outlook on their health and healing process tend to heal faster than those who don't.
For example, stress inhibits wound healing, so anything that contributes to our stress, such as complaining, negative mindset, harmful words, and feeling overwhelmed may all contribute to a slower recovery after something like a surgery.
Positive Thinking and Health
Similarly, there is a clear correlation between positive thinking and our overall health. People who have a positive outlook on life tend to live longer, have less stress, and experience fewer health problems.
How to Use Affirmations to Boost Recovery and Health
RELATED AFFIRMATIONS:
54 Self-Love Affirmations to Boost Your Self-Worth
Quotes and Affirmations from Dr. Joe Dispenza to Change Your Mindset
40 Affirmations for Attracting Love into Your Life
41 Morning Affirmations to Start Your Day Confidently!
When you're facing surgery or a health issue, it's natural to feel scared and uncertain. But no matter what you're up against, know that you are strong and capable. Recite these affirmations daily, especially on the days leading up to your surgery or treatment, to help boost your courage and confidence.
Combine These with Visualization Techniques and Meditation
Another fantastic option both before and after surgery is guided imagery or meditation. You can combine these with the affirmations for double the power. Meditation helps us reset our sympathetic nervous system, helping to get rid of all the stress mentioned at the beginning of this article.
Another option is the use of solfeggio frequencies, which are frequencies meant to restore and repair our cells and DNA. Use it to meditate or relax as you prepare for and recover from surgery.
50 Affirmations for Surgery Recovery and Health Issues
Here are 50 affirmations to help you focus on your healing, recover quickly, and maintain good health:
I am healthy and whole.
I am strong.
I am healthy.
My body is healing.
I am surrounded by love and support.
I trust my doctors and healthcare team.
I release all fear and worry.
I am grateful for my life and my health.
I am at peace.
I am calm and relaxed.
My body is strong and resilient.
I am safe.
I love myself and I take care of myself.
Healing comes natural to me.
I am willing to do what it takes to heal."
I am open to new treatment options.
I listen to my body and give it what it needs.
My body is recovering easily and quicker than expected.
I am grateful for my body and all it does for me.
I treat my body with respect and love.
I nourish my body with healthy food, rest, and exercise.
I am kind to myself.
I am patient with myself.
My recovery is progressing perfectly.
I allow myself to feel all my emotions.
Healing feels natural and wonderful.
My health is restored.
Cells in my body are cleansed and regenerated.
I am surrounded by healing energy.
I send love and light to myself and others.
I am grateful for my healing journey.
I have everything I need to heal.
My surgery was a success.
My body is healthy and vibrant.
I am full of energy.
My tissues and organs are full of health.
I am surrounded by people who love and support me.
I am grateful for my life.
I experience no pain after my surgery.
I am living in the present moment.
I am positive and optimistic.
I choose to see the good in every situation.
I am grateful for my many blessings.
I attract only good into my life.
My body knows exactly what it needs to heal.
I am open to miracles.
I am strong and capable.
I can handle anything that comes my way.
The Universe brings me healing and health.
I give my body everything it needs to be strong and healthy.