After a few years of using Arbonne's vegan protein mix, I decided to switch things up. I kept seeing adds for this meal replacement shake called Ka'chava, and I was intrigued. Their advertising was very good, and I wondered if the product could hold up to everything the ads claimed.
So despite the steep cost, I caved and tried it. In my Ka'chava Protein review I will detail all the ingredients and additions to this product, flavor, cost, and whether it was worth it or not.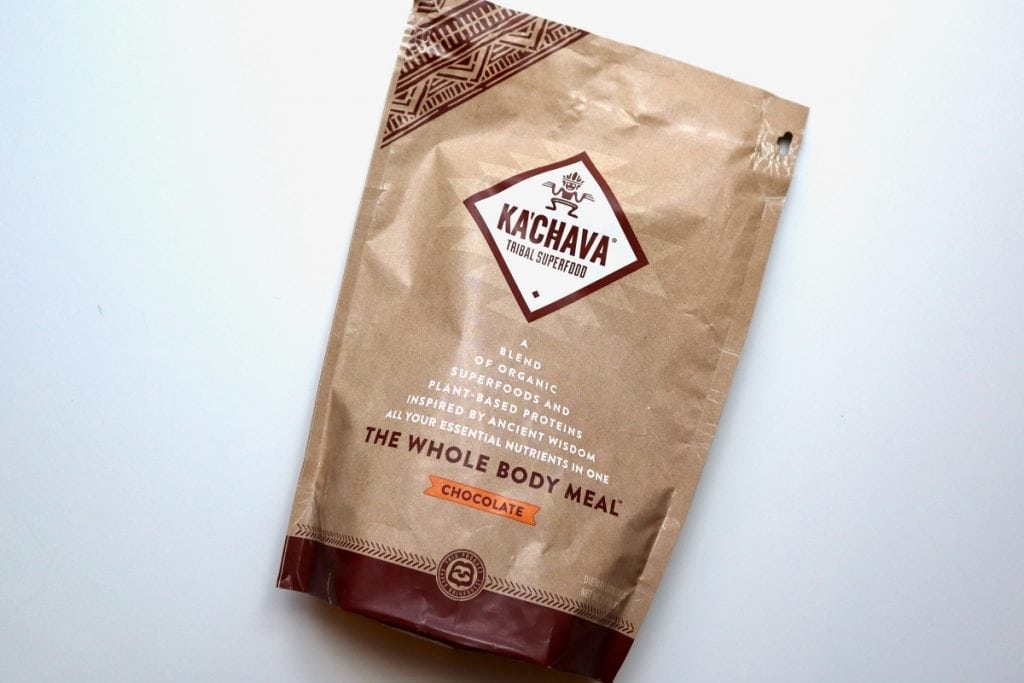 Ka'Chava Meal Replacement Powder – Whole Body Meal
Ka'chava (not an affiliate link) is a product from Tribal Nutrition founder and creator Simon Malone. It's a full spectrum protein and meal replacement shake that's been getting some decent attention in the last year or so. Let's talk about what's in it, as well as what kind of experience I had with it.
What's in it?
The wide variety of foods and supplements in this shake make it an all in one supplement. You don't need to take anything else like a multivitamin when you are consuming this.
1) Essential Amino Acids
Proteins, also called amino acids, support muscle growth. But even if you're not looking for muscle development, protein is still so very important as it helps us build and regenerate our cells.
Amino acids come directly from their plant-based protein blend. This includes pea protein, quinoa, brown rice, amaranth, and sacha inchi. All of these are organic.
The reason for the different types of proteins is so that you can get a full amino-acid profile, especially considering that most plants do not typically give you all nine amino acids, you have to consume multiple types in order to get all the amino acids you need.
(Quinoa and sacha inchi, however, are both complete proteins on their own!)
2) Adaptogens
Adaptogens are substances like herbs and mushrooms that help us deal with stress. Ka'chava has maca, reishi mushroom, cordyceps mushroom, shiitake mushroom, maitake mushroom, and ginger. (These are also organic ingredients.)
I won't take the time to go over every type and what they can help with, but basically they help with metabolism and energy, as well as keeping our stress hormones like cortisol low.
RELATED POST: My Clevr SuperLatte Review (Matcha and Sleeptime)
3) Digestive Enzymes – Not All Meal Replacement Powders Have This
Digestive enzymes, probiotics and prebiotics are essential to a person's digestive health. And we're learning more and more just how connected our gut health is to our immune system, as well as brain health.
The digestive enzyme blend is worth mentioning because digestive enzymes help your body break down the food that it is consuming. That means that more of the nutrients in your Ka'chava shake are actually getting absorbed by your body, rather than just having really expensive pee (and poo).
4) Vitamins, Antioxidants, Minerals
Like many other protein shakes, Ka'chava also makes use of vitamins and minerals, and their list is pretty comprehensive. It's just like taking a multivitamin every day.
5) Superfoods
From greens to reds, vegetables to fruits, Ka'chava has a ton of really great plants that give nutrition and support for our bodies.
A handful of items on this list include: beets, kale, broccoli, moringa, garlic, carrot, cucumber, raspberries, blackberries, blueberries, celery, and acai berry, among others.
Be sure to check out the full list of ingredients here.
RELATED POST: Arbonne Pea Protein Shake Mix: Ingredients & Review
My Ka'Chava Review: Underwhelmed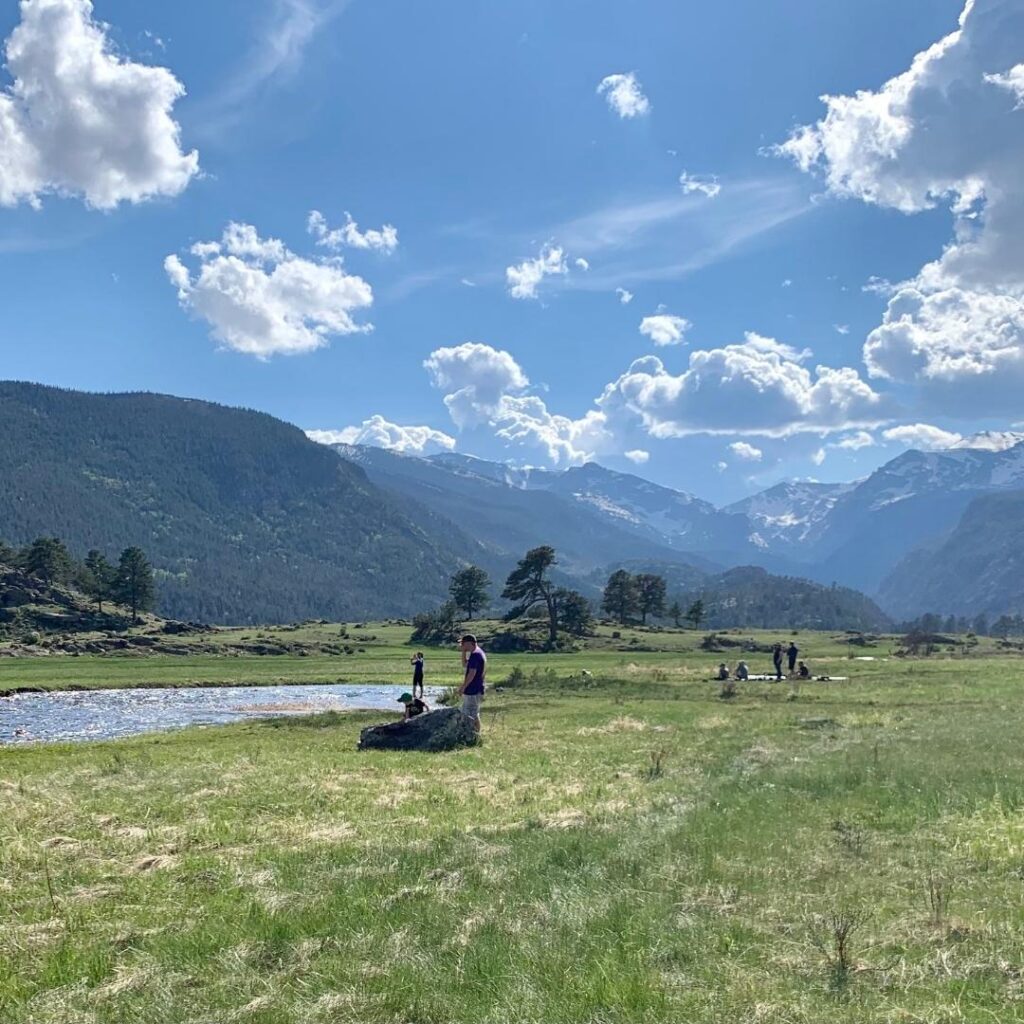 I decided to try Ka'chava as meal replacement shakes for when we were on vacation. Because I don't eat wheat, dairy, or meat, the typical hotel cold and hot breakfasts are out for me. These shakes were actually a pretty good choice.
Weight Loss
I typically eat a healthy diet already and am at a healthy weight. I was not trying to lose weight on this trip and cannot comment on this shake's ability to help a person with weight loss.
I can say that we were gone for ten days and I had a shake every day. I still got constipated (like I always do when I travel) and if anything, I put on weight due to bloat. However, I don't think this product had anything to do with that.
MORE ADAPTOGEN DRINKS:
Ryze Mushroom Chicory "Coffee"
MaryRuth's Adrenal and Focus Blend (Drink additive)
Flavor
I got the chocolate flavor and it tastes great–not particularly chocolaty, but still quite good. It's less chocolaty and more Mexican chocolate taste. It has a bit of cinnamon flavor and–as my husband calls it–"tree bark and thistle"… meaning that you could tell that it had dietary fiber and other "healthy" stuff in it.
This "healthy" flavor didn't bother me, because it was not overly sweet but still hit the spot.
Fullness
Ka'chava Protein Shakes weren't any more filling than other meal replacement powders.
Texture
Honestly, the texture was a little strange to me. It was almost… mucousy. I wonder if this was partly to do with the chia seeds or flax that gave it a slightly slimy feel.
Either way, I combatted this by just using more liquid to shake mix ratio. The more almond milk I used, the more liquidy it was, therefore less slimy.
If you like a thick protein shake but don't like slimy foods, this might not be for you.
All in One Supplement
One of the things that I really liked about Ka'chava Protein was that it was an all in one supplement. Because this had both protein, vitamins, minerals, and other parts of a healthy diet, I didn't need to bring all my different supplements with me.
RELATED: GEM Whole Food Vitamins Review
Cost
For the price you pay for this, I'm not sure it was worth it. I was expecting a mind-blowing product (seriously, their advertising is very good), and I got a decent, over-priced health-food product.
You get 14 days worth of shakes for about $70, which is incredibly pricey to me, and to a lot of others. If you want free shipping, you have to order 2 bags.
I calculated out the amount of a decent protein powder plus all of the supplements that I take (vitamin B, magnesium, vitamin D, etc) and how much I pay per month. Even with it being all-inclusive, Ka'chava was still significantly more expensive than buying it all separate.
If you're someone who pays a lot for your supplements per month and find that this product has EVERYTHING in it that you use, you might find that it is cheaper to go with Ka'chava rather than spend your money on each individual supplement.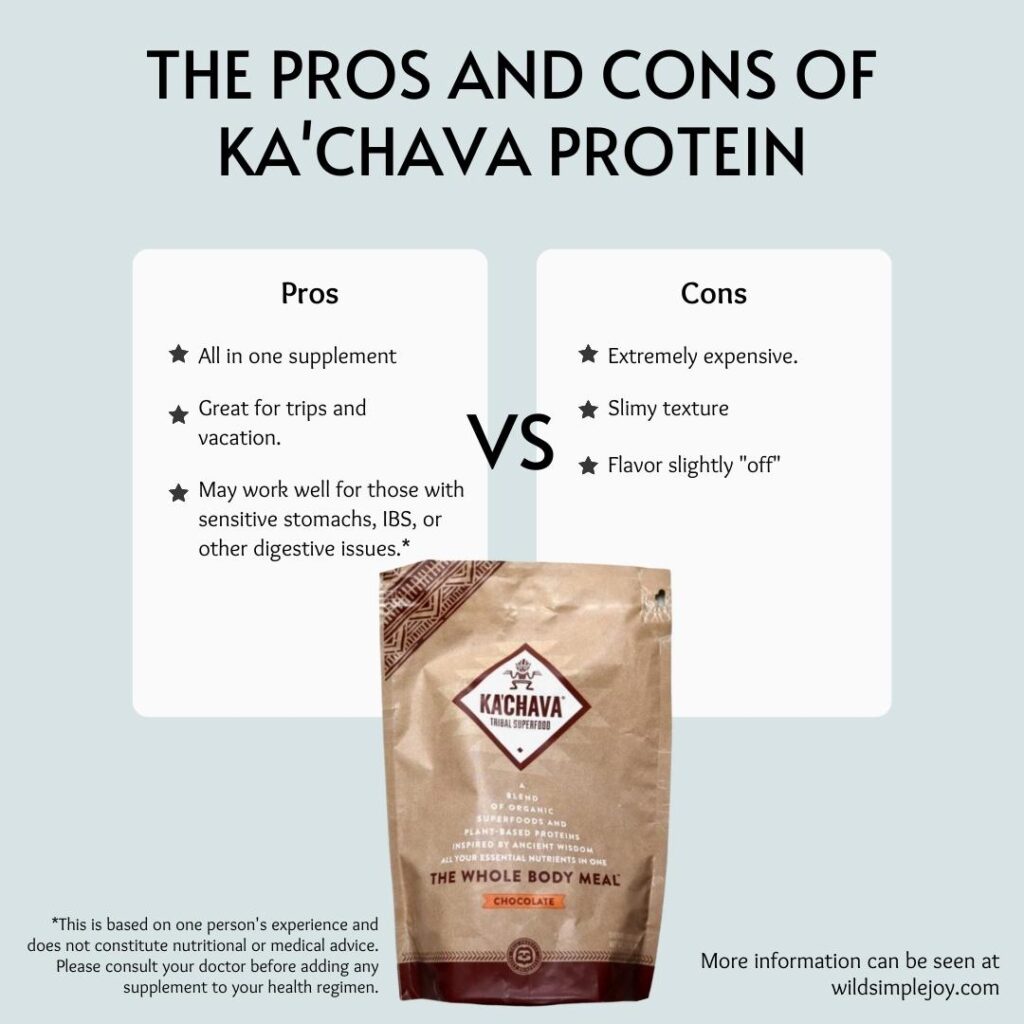 Cultural Appropriation?
The very last thing that I'd like to bring up is a question, really. This product uses the term "tribal" on their labeling and have a drawing in a very indigenous South American style on the cover. The website says, "Born in the Jungle."
The creator, Simon Malone, seems to be a white man from the US.
I don't personally know anything about him, but I wonder if he has any connections to these places that he is drawing inspiration from. Is he doing it consciously? Or is he just taking it because it sounds cool?
Like I said, I don't have any answers to these questions, but I get a slightly icky vibe from this company's whole sales point and I would love to find out more.
Ka'chava Protein Review Conclusion: 3/5 Stars
Between the astronomical price and the slimy texture, I would rate this at 3 out of 5 stars.
It wasn't a terrible product by any means, but I won't be buying it again in the future any time soon.
Have you tried Ka'chava Protein / Whole Body Meal yet?
What did you think? Drop me a comment below if you have something you'd like to share.
Check some more product reviews:
Nutrafol Hair Growth Supplement Review
RASA Coffee Replacement Review
FLO Vitamins for Women Review