Feel FREE from society's pressures
Get off the conveyor belt and embrace intentional living and whole life wellness. Wild Simple Joy is a women's wellness website and blog devoted to empowering you to:
✔ overcome obstacles
✔ get healthy
✔ establish a positive mindset
✔ find balance
Your life will blossom into the most fantastic, successful, and joyous life you could ever imagine!
​
Join Us!
For all the readers of Wild Simple Joy, there is a collection of free printables to help you live your healthiest, most balanced life. Here's some things you'll find:
habit tracker
techniques for anxiety
weight loss charts
family schedule
and many more!
What Do You Need to Do?
What We Focus On:​
Your Relationship With Your Body
Being healthy can elevate every other part of your life, from precious time with your kids, to productivity and success at work! Eat right, work out, and find the resources that will set you up for ultimate whole life wellness.
Your Relationship With Your Spirit
Mental wellness elevates your whole life. Your mindset is the ultimate path to health and happiness as a woman and a mother (and a human being). Build a positive, uplifting mindset from your neurons to every aspect of your life!
Your Relationship with Others
If you're a mother, balancing your time between kids and work can be challenging, especially if you work from home. Intentional living can help you weed out the unnecessary stuff in your life and focus on what's important. You got this!
Explore Our Best Posts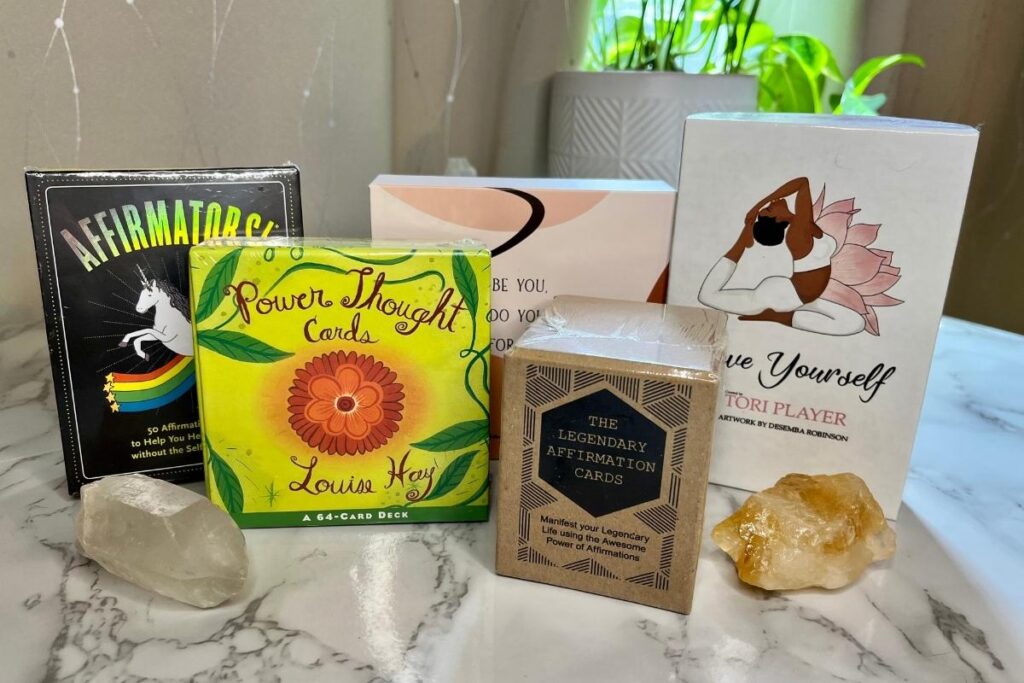 Over the last few years, I have reviewed over 80 sets of Affirmation cards from…
About​
A self-proclaimed crunchy mama, I have a passion for nutrition, the power of positive thinking, and walking barefoot.
I believe that when you wholeheartedly devote your power to whole life wellness and intentional living, your life will blossom into the most fantastic, successful, and joyous life you could ever imagine!
Life is a constant learning process—it's messy, it's beautiful, and it should ALWAYS be celebrated!
Come celebrate it with me!