If your zodiac sign is Cancer, you just might be driven, loyal, and quite adaptable to different life situations. Cancerians have a lot going for them because of these awesome things. But like everyone, they have some weaknesses to work through. If you're feeling a bit over-sensitive or all over the place as a Cancerian, keep reading.
These affirmations for Cancers zodiac signs are designed to embrace the wonder things about yourself while grounding and centering yourself to feel less off-kilter.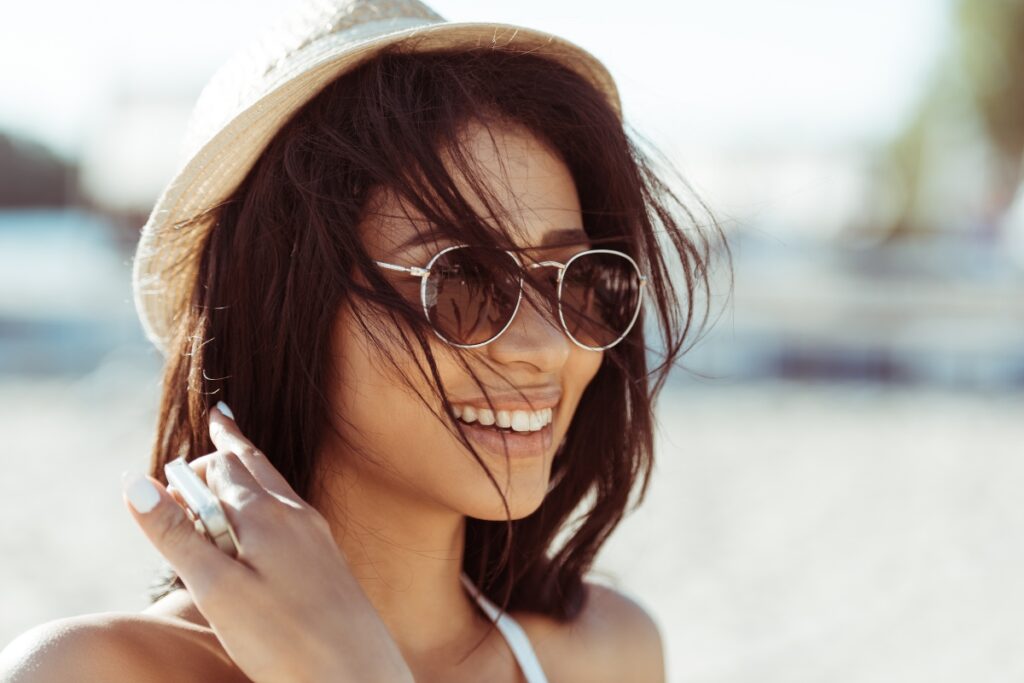 What is a Cancer Sun Sign in the Zodiac?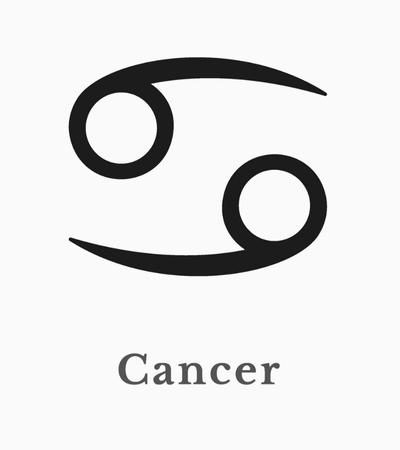 Here are the basics about Cancers:
People with the Zodiac sign Cancer are born between June 21st and July 22nd.
Cancer is associated with the element of Water.
The sign is a crab.
Cancer is a Cardinal sign, meaning that it occurs at the beginning of a new season.
As a Cardinal sign, Cancers are great at taking action and have a lot of initiative. They are very driven.
But this sign can also be quite polarizing, either one extreme or the other. They can be super chill and mellow, but they can also be moody and temperamental. They can be either very self-sufficient and independent, or they can be needy.
At times, the Zodiac sign Cancer can be insecure. Or if they have conquered their shyness and have developed a great deal of confidence, they can be wildly successful.
Having known a number of Cancerians over the years, I can tell you these things are highly accurate!
Cancer Moon and Rising Signs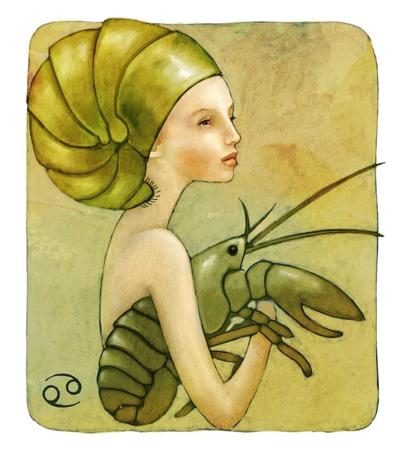 Usually, when we look up our zodiac, we're referencing our Sun Sign, but there are also your Moon sign and Rising sign. Where the Sun sign deals with your outer life, Moon sign deals with your emotions, and Rising sign deals with your inner world. So it's always worth checking out all three for a full picture.
Moon and Rising sign calculator: here at this site: Astrosofa. Make sure you've got your birth date, time, and place on hand. Then come on back and make sure you read affirmations for your Rising and Moon signs as well. Find them here:
Zodiac Affirmations:
Aries (March 21-April 19)
Taurus (April 20-May 20)
Gemini (May 21-June 21)
Leo (July 22-August 22)
Virgo (August 23-September 22)
Libra (September 23-October 23)
Scorpio (October 24-November 21)
Sagittarius (November 22-December 21)
Capricorn (December 22-January 19)
Aquarius (January 20-February 18)
Pisces (February 19-March 20)
More Cancer Zodiac Affirmations
We've got a lot of affirmations here at Wild Simple Joy, so make sure you check out these other posts that I think may be beneficial for you, Cancer:
Affirmations for Confidence and Charisma
Affirmations to Cool Your Anger
Looking for love in 2023? Try Affirmations to Attract Love, Relationships, and Romance!
2023 Horoscope Tarot Reading for Cancer
Since you're here and interested in your Zodiac sign, you may consider checking your weekly horoscope. Chris Reck is my favorite combo horoscope/tarot reader, and his readings are frighteningly accurate. Check him out here:
30 Positive Affirmations for Cancers: Strengths and Weaknesses
I am grounded in the earth.
As a Cancerian, I am driven and ambitious.
I love and embrace my ability to adapt to any situation.
I easily go with the flow.
Finding balance is easy for me.
I stand tall in my confidence.
I project radiance and charisma all around me.
I balance self-sufficiency and relying on others.
I listen to my inner self.
I release my anger.
I choose to balance my emotions at all times.
I have an alluring and flowing energy that is wildly attractive to others!
As a Cancerian, I love that I am loyal and dependable.
As I slow down, I find centering myself to be effortless.
I choose to be consistent and predictable.
I honor who I am, all the positive and negative coalescing into the essence of me!
I regularly make sure all my needs are met.
I am dedicated to my personal growth today and every day.
As I relax, I allow myself to go with the flow of life.
It is safe for me to be centered and grounded.
I release the obstacles that prevent me from living my best life.
I step into my full power and passion!
I am grounded in the present moment.
My Cancerian traits are dear to me, and I fully love who I am.
The world is full of shades of gray, not just black and white.
I honor my feelings and allow myself to move through them.
I stop frequently to sense the present moment and ground myself.
I am achieving wild, abundant success!
My life is full of mind-blowing moments, both large and small.
I embrace who I am at the most profound level.
RELATED POST:
The 20 Best Affirmation Cards to Get Online for EVERYONE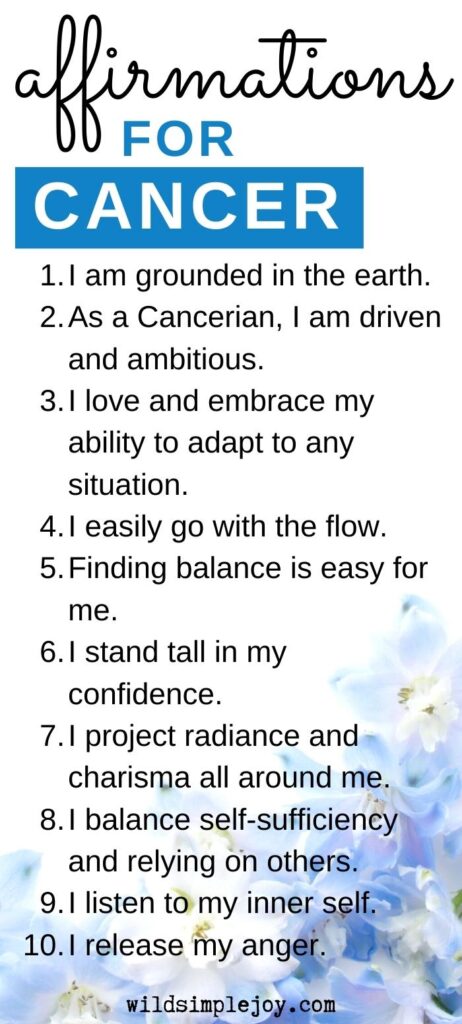 30 Powerful Affirmations for Cancers to Balance Sensitivity and